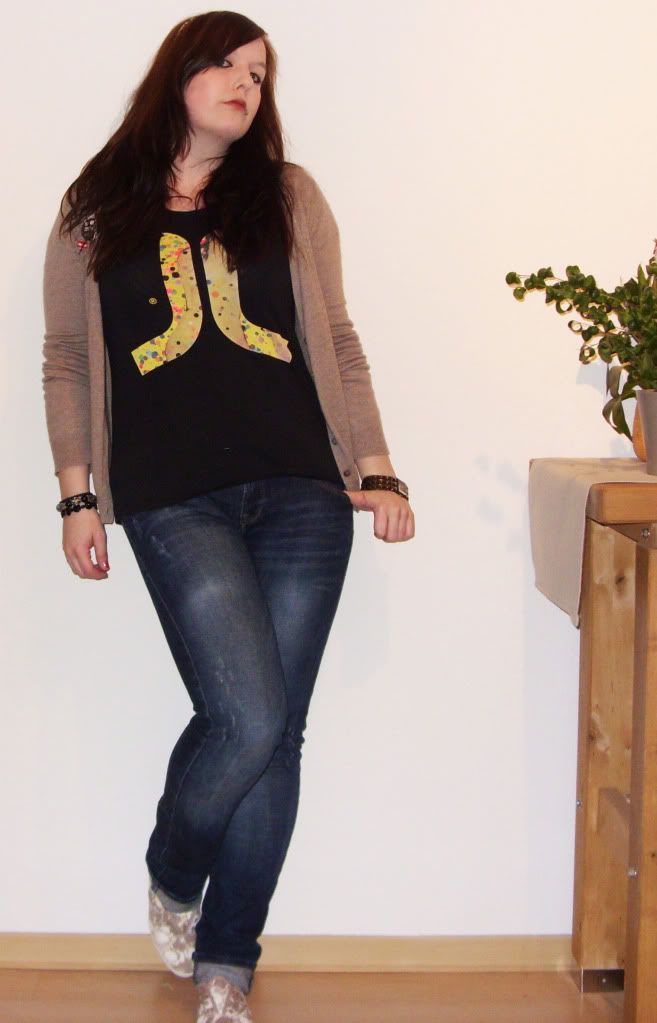 Hi guys!
New banner, yay! Hope you like it! :)
This is the first time I'm writing two posts on one day, I hope I don't bore you!
Patrick is away over the night for professional reasons and I'm on my own here. The appartment always feels so empty when I know he won't come home for the night.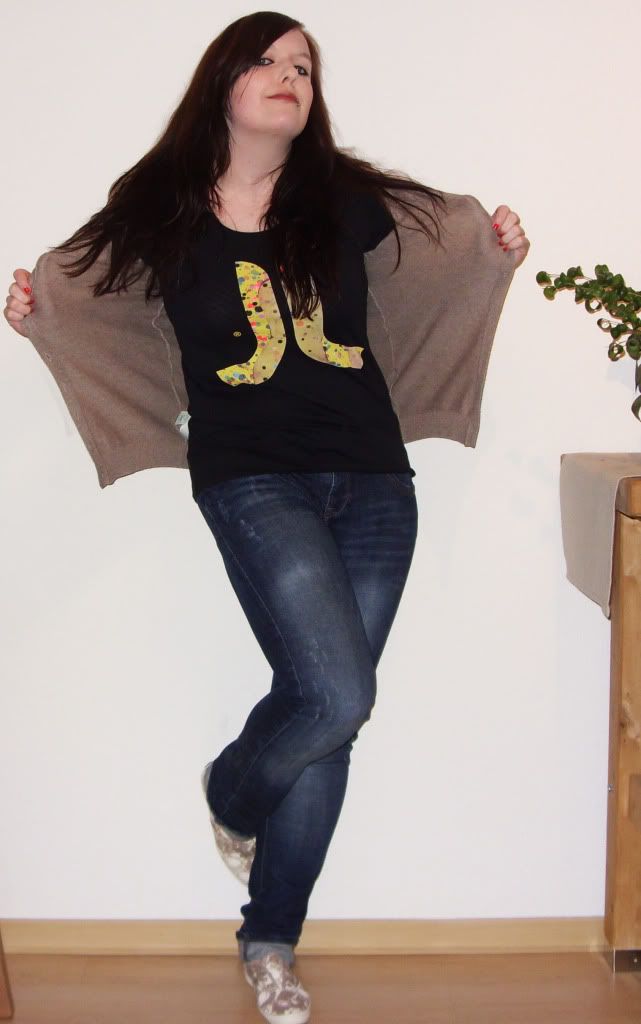 So before spending the evening with Sam and Dean Winchester (I love the series Supernatural, I'm a weirdo, I know haha), I wanted to share yesterday night's outfit with you.
We went to Cologne and met some friends at the Live Music Hall (it's a concert hall but there's a kind of rock/metal disco when no concerts take place).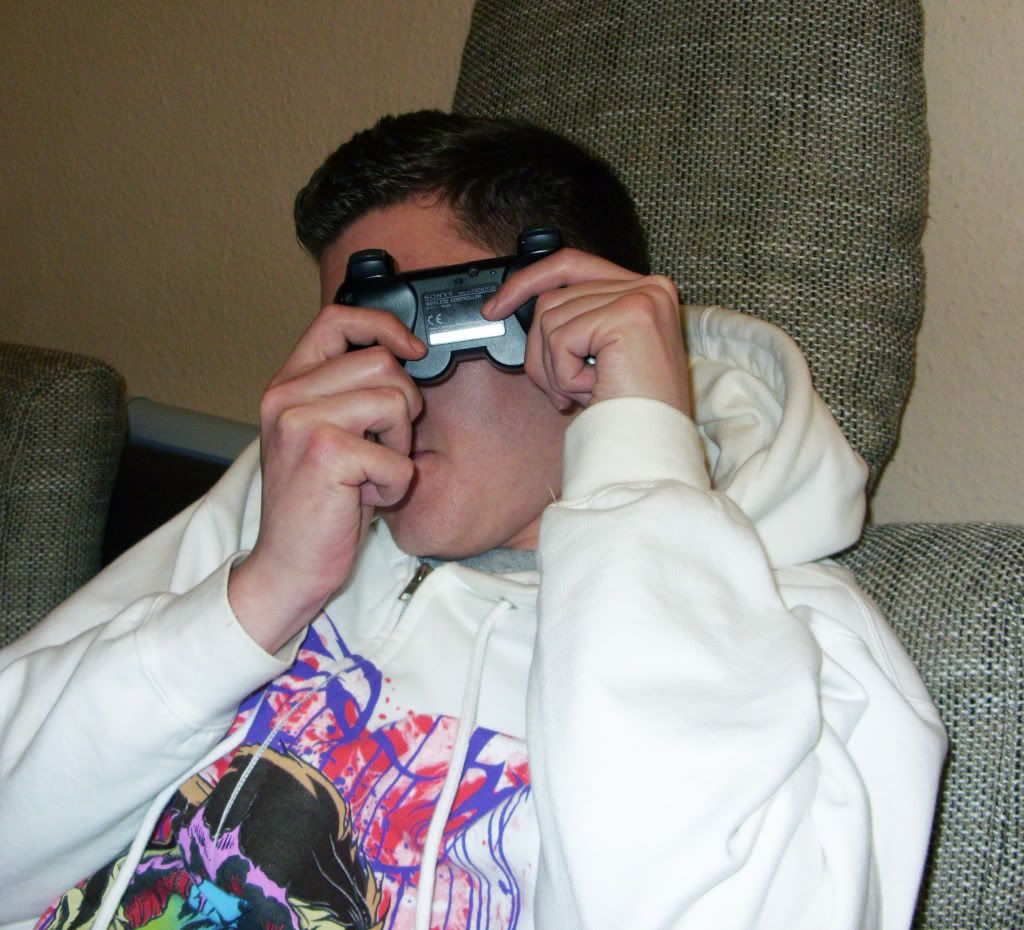 Patrick was playing Final Fantasy while I was getting ready.
It was unbelievably hot and sticky in there (one of the few places where smoking inside is still allowed), so I was glad I took the photos before going there. Otherwise I would have looked like someone had poured a bucket of water on my head because I was so soaked with sweat.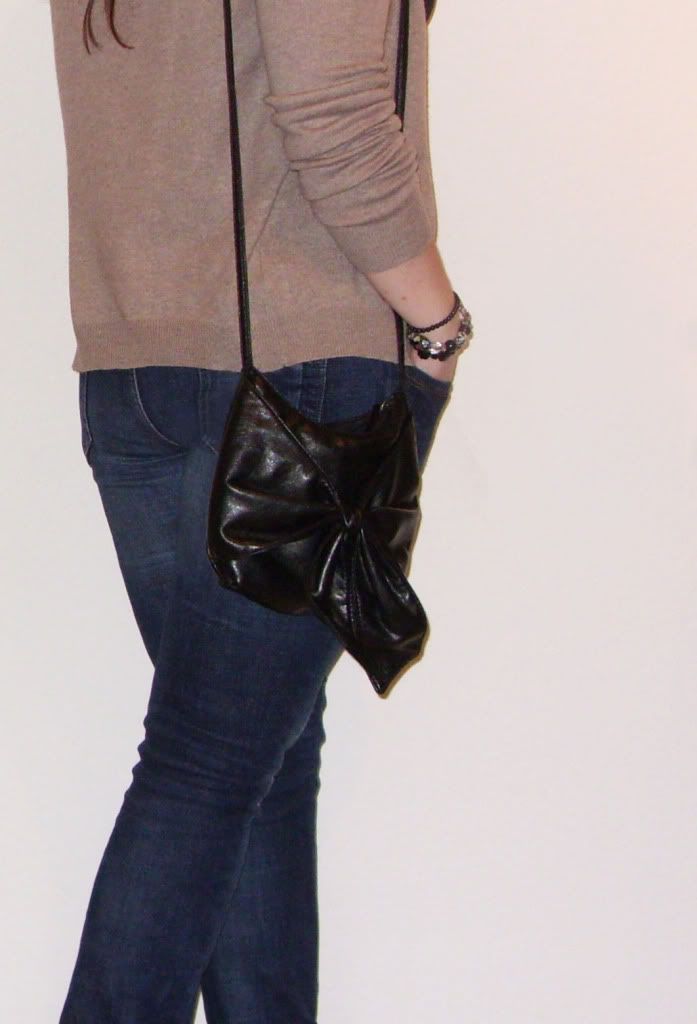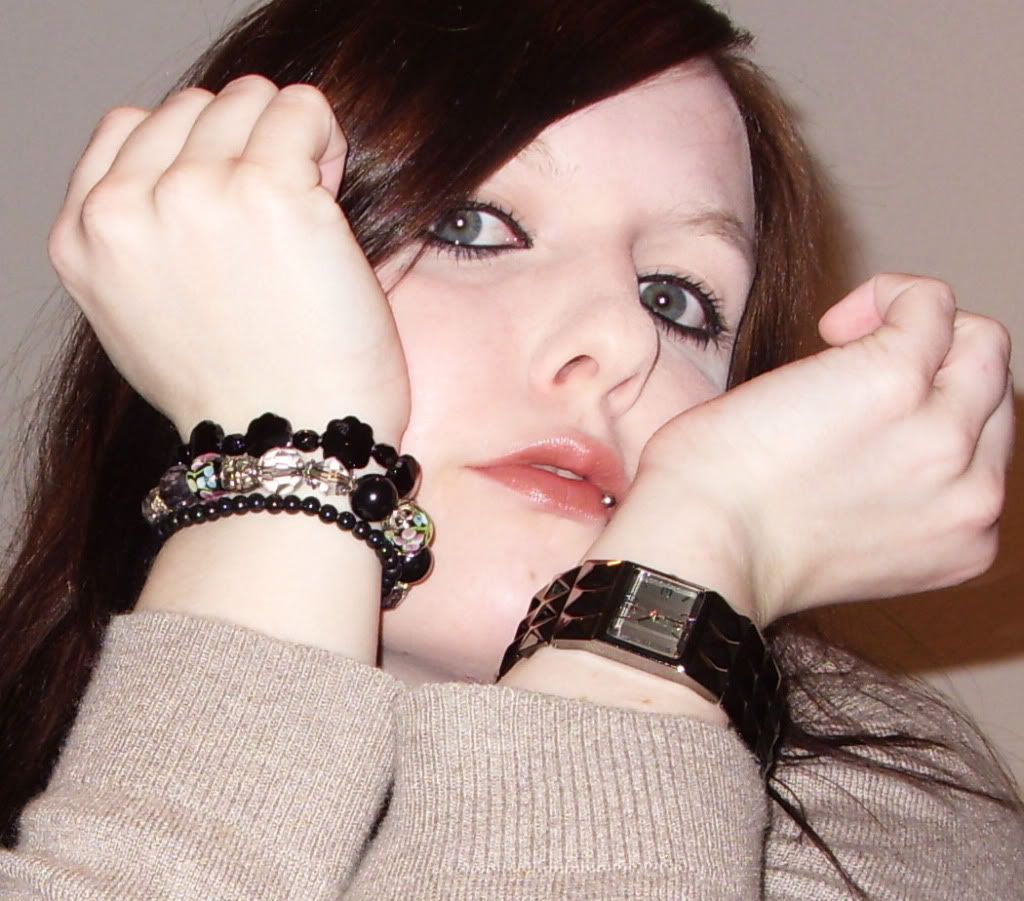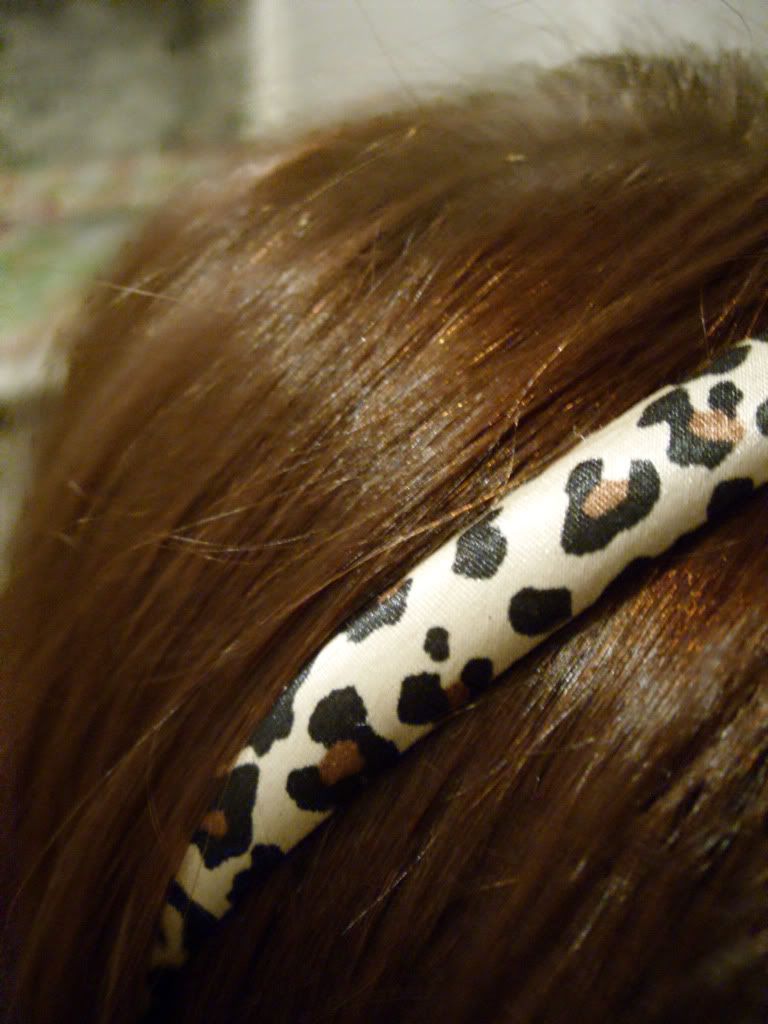 shirt: wesc, cardigan: mango, jeans: zara,
purse: tally weijl, shoes: keds, alice band: claire's,
watch: modcloth, bracelets: accessorize
Last point for today: Look, I have

11 lovely followers now

! To me that's totally amazing because I was not sure if somebody would be interested in my blog at all.
I planned to make a first giveaway when reaching 10 followers, but unfortunately I missed it.
Anyway, there will definitely be a

first giveaway in the course of this week

! :)
Have a fantastic start of the week
(uni starts again for me, I'm so looking forward to it)!