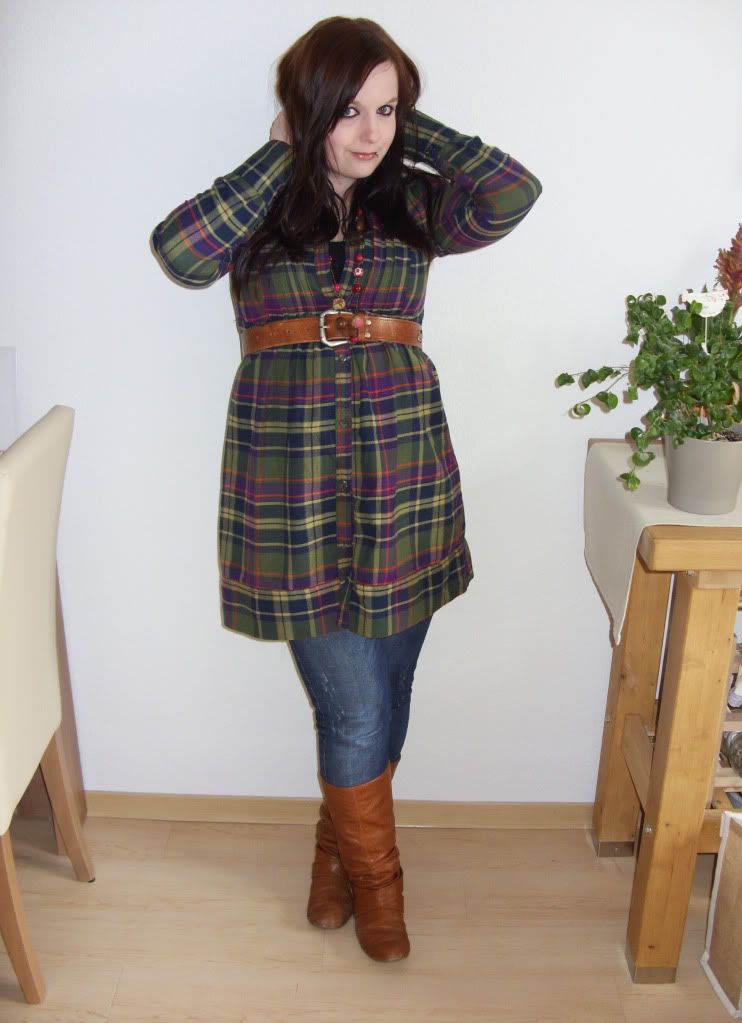 Hi guys!
I'm glad this here is becoming a real blog with all the stuff a blog has to have, all the icons and buttons and banners and and and...
but as I'm still a beginner, there's still enough space for more, so if you readers out there have any ideas or wishes or banners which you'd like to appear on my blog, please contact me.
Well, yesterday I thought about what I would like my blog to be like in, say, a year or so - and I really don't know the answer yet. So I set myself the goal of figuring it out by blogging.
My thoughts went to all the pretty and stylish girls and their lovely and successful blogs and to the events they are writing about and their inspiration and motivation. Well, honestly this sounds so far away for me because I don't have a clue about how to achieve something like that.
I'm not a high achiever at uni, my job is not remarkably exciting, my boyfriend doesn't like to take photos, so I have to stick to my best friend the selftimer most of the time...
what else? Ah yes and I'm interested in so many things and I'm inspired by so many things that I can never decide with which of the many topics I'd like to occupy myself.
You see, I'm a really mixed up person sometimes (but in a likeable way at least!).
I simply want my blog to be interesting and inspiring, too. And I've never been a doer in life. Well, I guess it's time to now, even if it just starts with a blog.
I hope I'll still write interesting stuff when the first year's over! I'll do my best, I promise ;)
Oh and I'll replace this meager banner at the top with the one I had in mind when opening this blog, soon! So please stop by from time to time :)
shirt: thrifted, jeans: zara, boots: bullboxer,
belt: vintage, necklace: accessorize
Now for something different: I did a little photoshoot for my upcoming ebay auctions and the photos turned out as pretty good. I can't wait to show you some preview pictures within the next few days!
As I mentioned on Saturday, I'll announce the starts of my auctions in time.
Have a beautiful day!