Hi guys!

Back home from all the Easter visitings with lots of chocolate eggs :) but also more tired than ever... I really enjoyed meeting the family and having delicious brunches and dinners with all, but today I'm feeling that driving around from cousin A to aunt B can be pretty exhausting.
That's why I'm spending the rest of the day in pyjamas in front of the computer with a coffee.




I wore this outfit to follow up my Dad's invitation to his Easter brunch yesterday and this dress turned out as perfectly comfortable when you plan to eat a lot. I couldn't get enough of some homemade chili mango cream cheese! The antipasti and melon slices with parma ham were irresistible, too. It's a pity I didn't take pictures of the table with all the treats.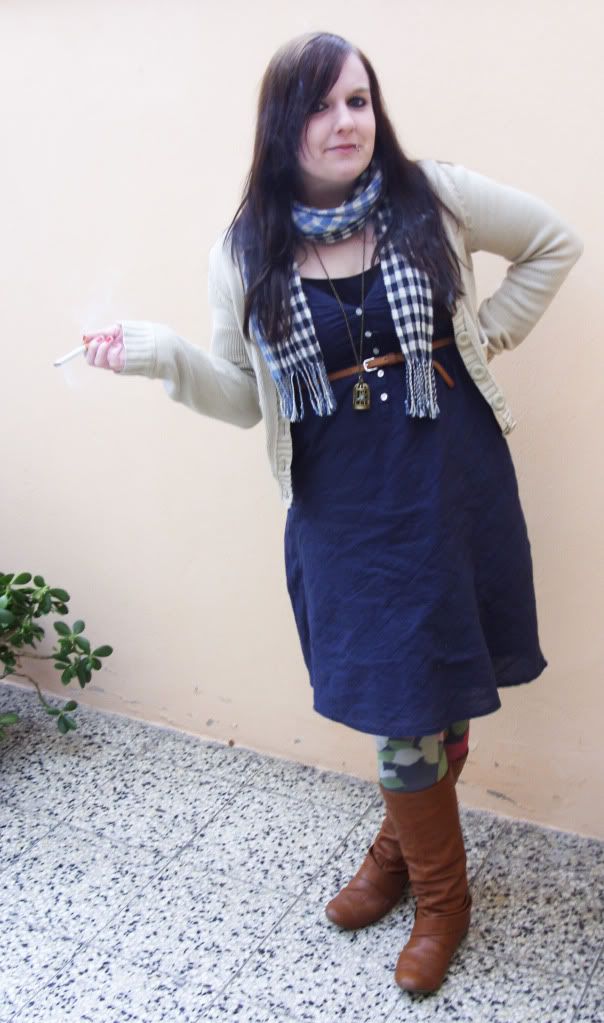 My boyfriend's on the couch now, watching Harry Potter (I hate Harry Potter! Patrick starts to watch the movie over and over again and always falls asleep after an hour or so while I'm still awake. I can recite almost every dialogue in this film now...). Men are like children, aren't they ;)


coat: h&m, dress: h&m, tights: primark,
cardigan: h&m, belt: h&m, necklace: accessorize,
scarf: h&m



I wish you all a nice last Easter holiday and a good start into the week!
(Hope I'll get out of bed tomorrow without being too tired.)