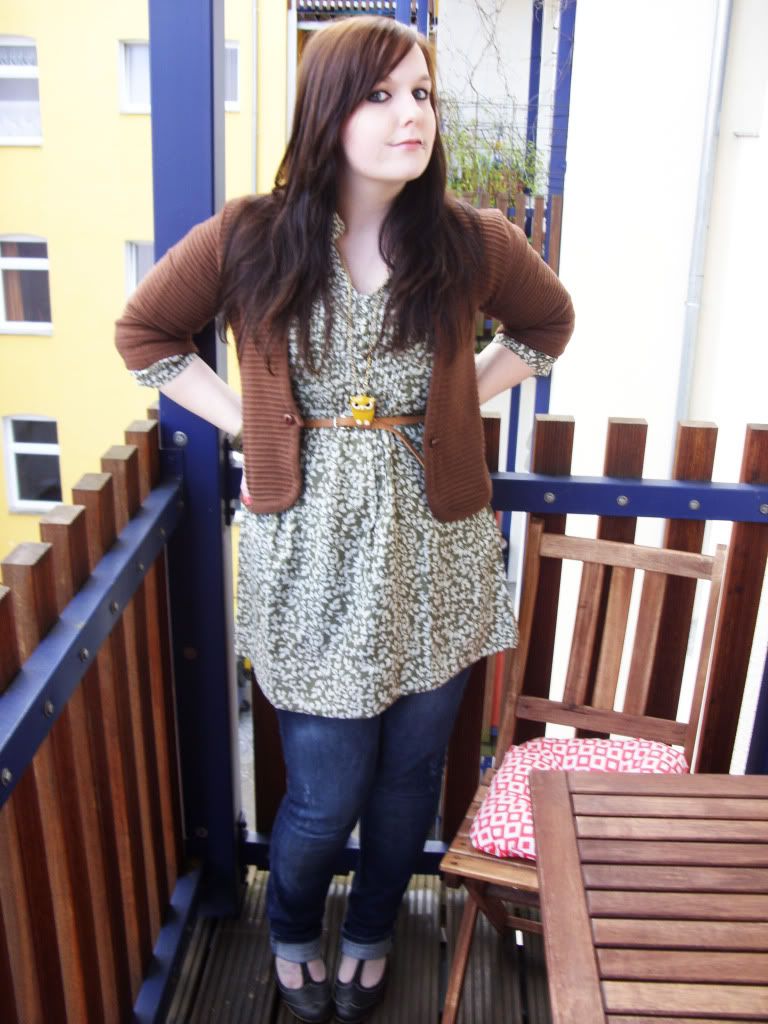 Hi guys!


Although the weather was not that warm today, Patrick and me were full of optimism and went to Ikea to buy a table and chairs for our balcony for the summer. Well, Ikea on a Saturday... I bet I don't need to tell you how crowded it was there!


Doesn't matter, it's not far away and we had no other plans for the afternoon.
And who hasn't been through this: You buy lots of pretty little somethings instead of just grabbing what you planned to buy and leave....
So in the end, the result of our Ikea short trip were not only
the little table and the chairs "Bollö", but also a vase,
a cardboard box for all my ebay stuff, and 3 pots.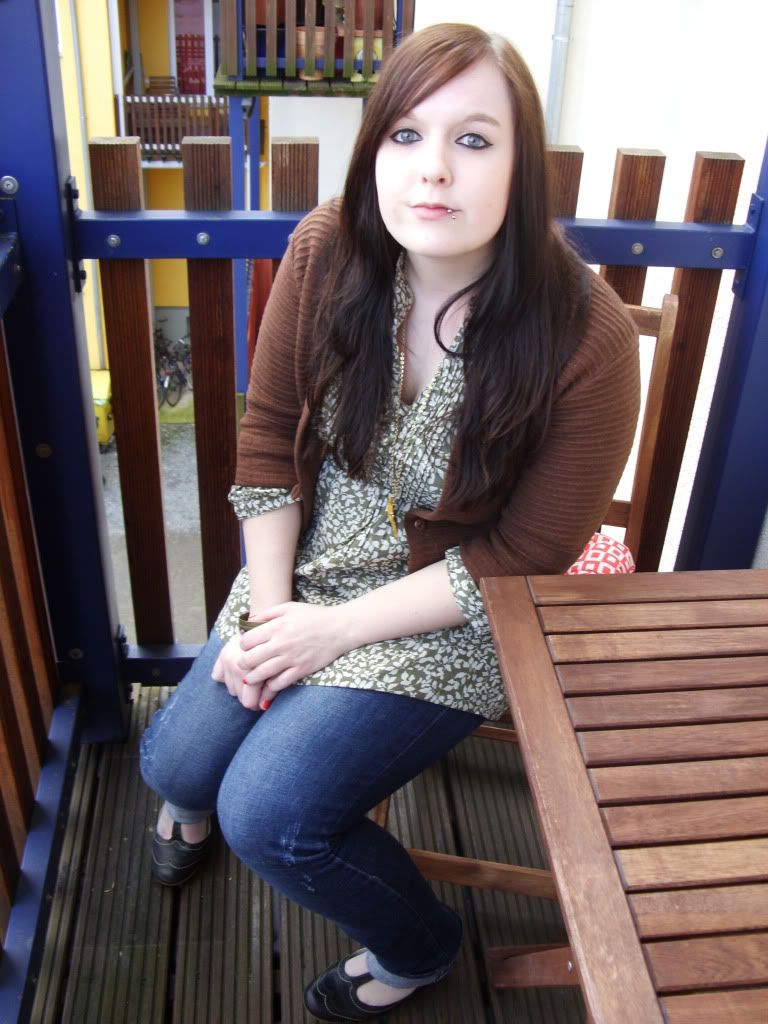 The pleasant thing this time: finally something from Ikea, that you don't have to put together
on your own! Simply folding chairs and a folding table :)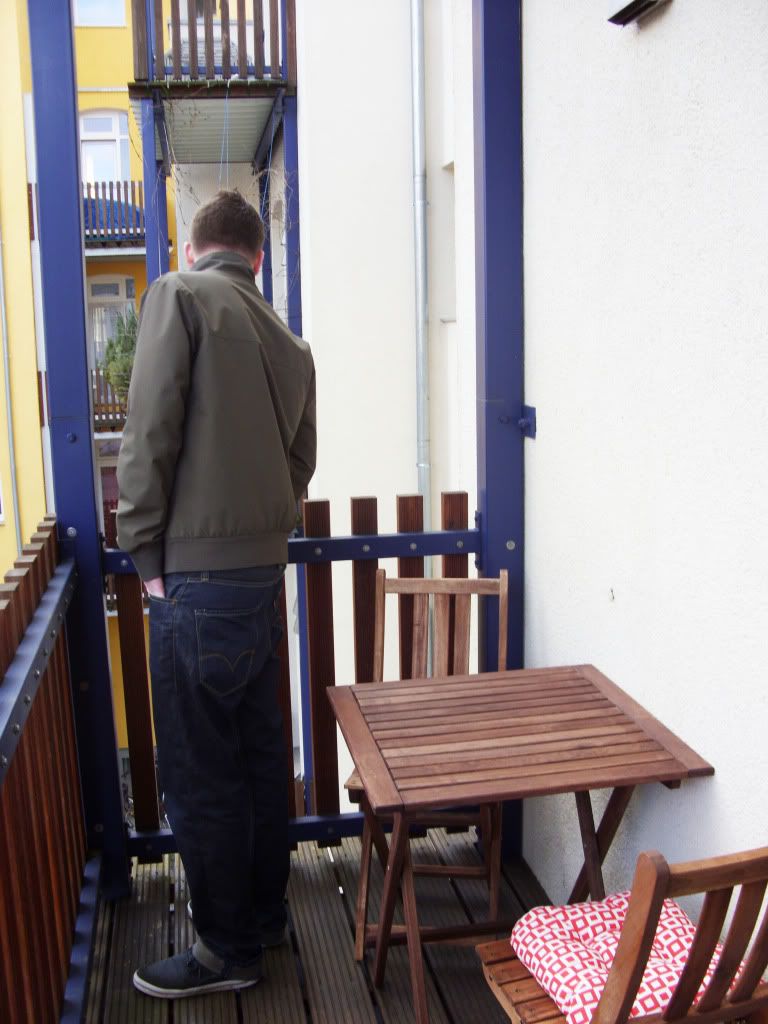 Patrick comparing our balcony furniture with the ones of our neighbours :)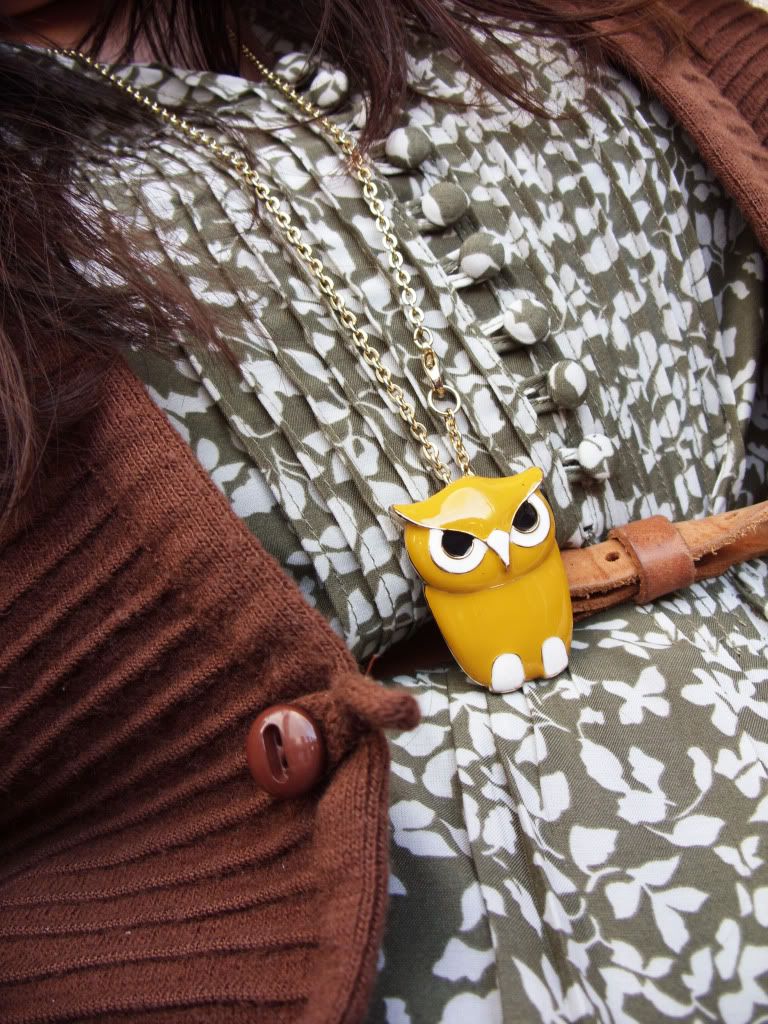 cardigan: vintage, shirt: h&m, belt: h&m,
jeans: zara, necklace & bangles: accessorize, shoes: ebay
P.S. Seems I'm having a green/brown period at the moment with my outfits,
let's see where it'll end...

Have a great Saturday night!!!