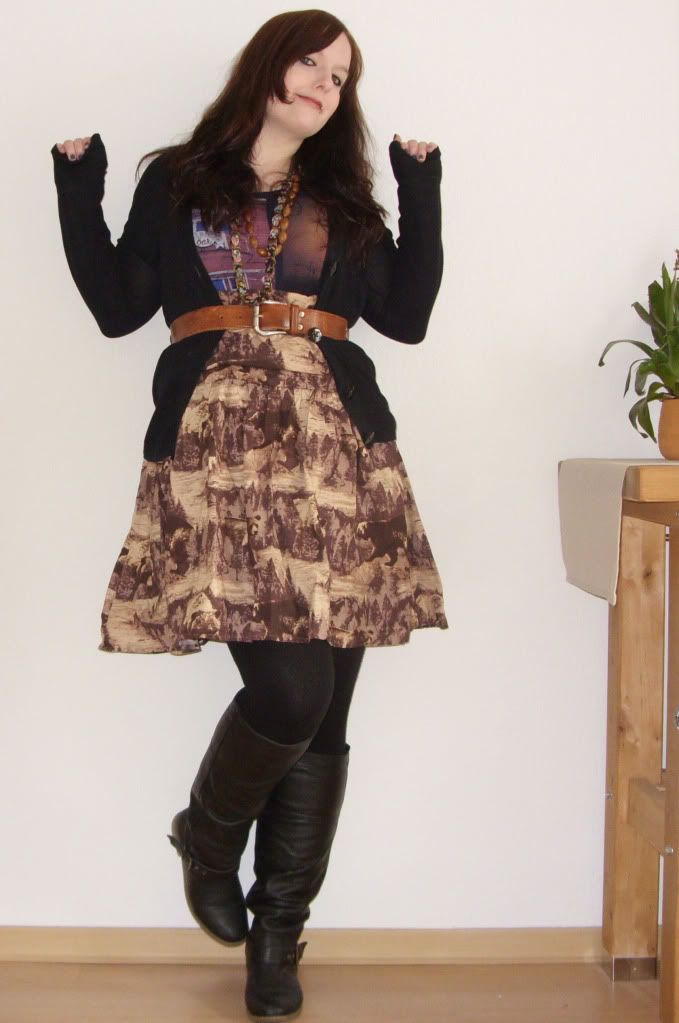 Hi guys!

After getting the message about having won the giveaway from Delightfully Tacky

this morning, the day got even better :)

I got the Happy 10 Award from Christine of Little Garcon! Yaay, thanks :)
Head over to her blog, so you can check out her wonderful clean and chic style and her awesome tattoos! She's one of the few girls who suit short hair, well, at least in my opinion.
I love to discover new blogs :)





I also send away the Accessorize bando today, so it's on its way to its new owner Shawna of Poppies and Sunshine. She won it at my first giveaway post. Keep your eyes open, more giveaways soon!


shirt: h&m, skirt: object, belt: vintage, cardigan: h&m,
tights: c&a, boots: thrifted, necklace: accessorize
So, here we go with the award.
I am supposed to list the top ten things that make me happy for the Happy 10
Award,
here they are:
1. My boyfriend Patrick!
Life's much better since we live together in our own little flat, which also is our own pretty little universe of movies, games, music and books :)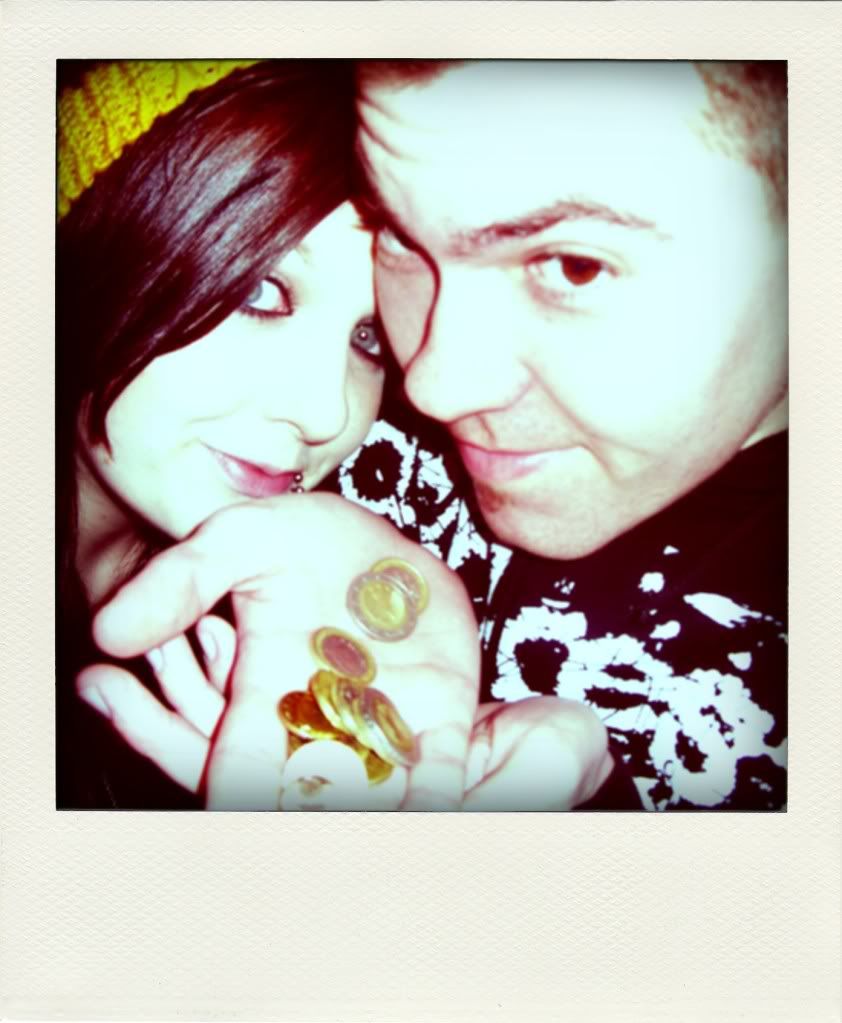 2. My Mum!
She makes me happy by simply being the way she is, by simply being my Mum.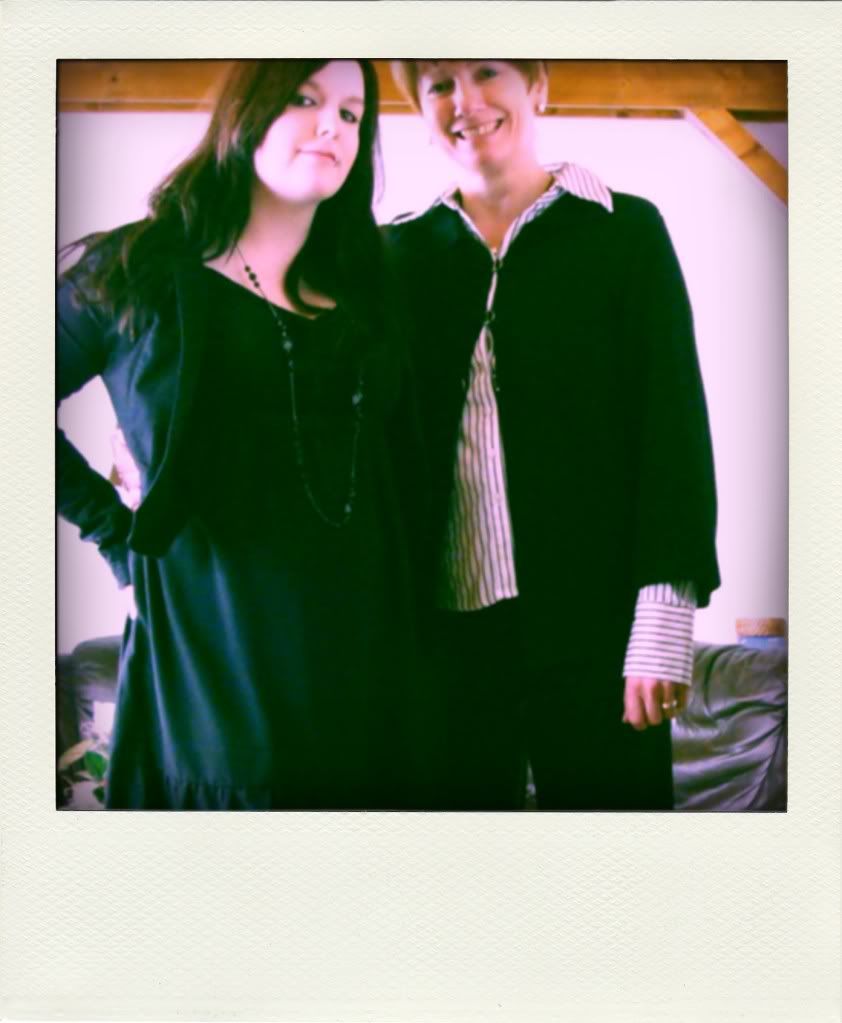 3. Music!
No day without music! It makes me happy when I'm already happy
and it also makes me happy when I'm sad or angry.
source: firarifunda
4. Fashion and/or shopping!
Come on, I don't need to explain why shopping makes happy, do I?
source: iKate
5. Studying Anglistics and Philosophy!
I know I chose these subjects because I want to learn about them and only because I'm interested in them and not because I'm only building a future career on them like many other people do. They may not offer the best jobs for English-speaking philosophers, but I really love what I do and that's what counts. This makes me happy, too :)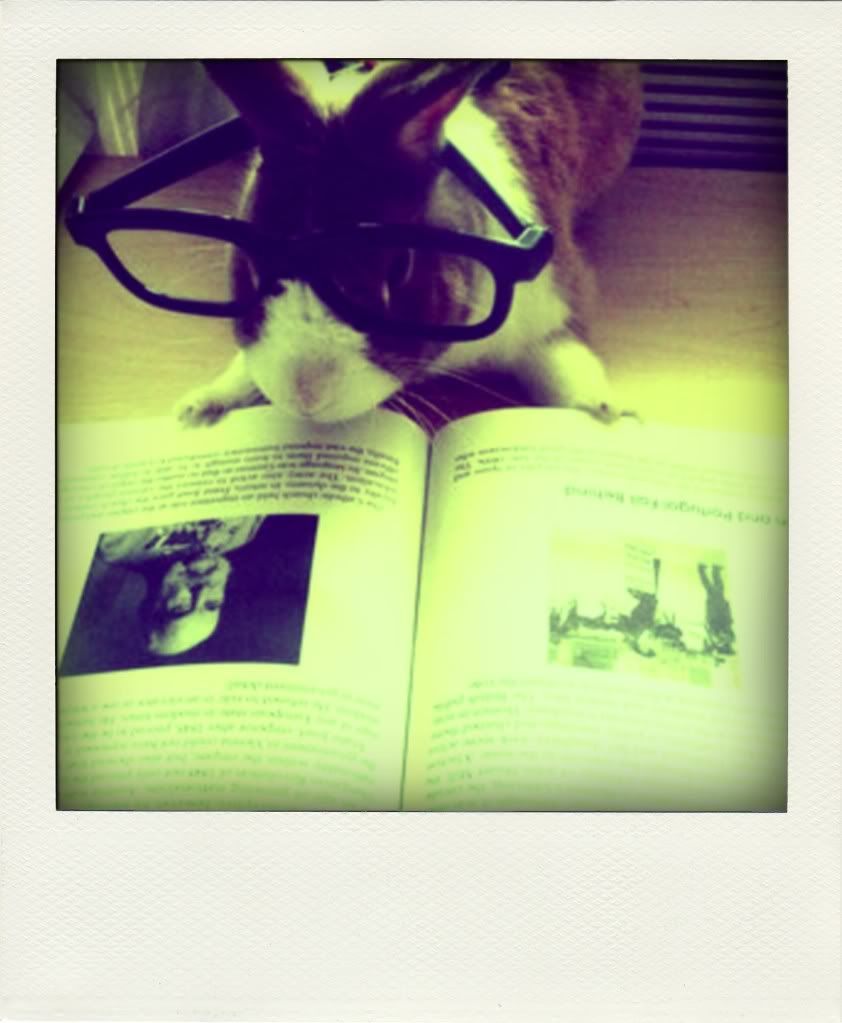 source: smilelonger
6. My friends!
I'm not a person with many many many acquaintances, I prefer having only a few really good friends. Hey guys, if you happen to read this: you make me happy!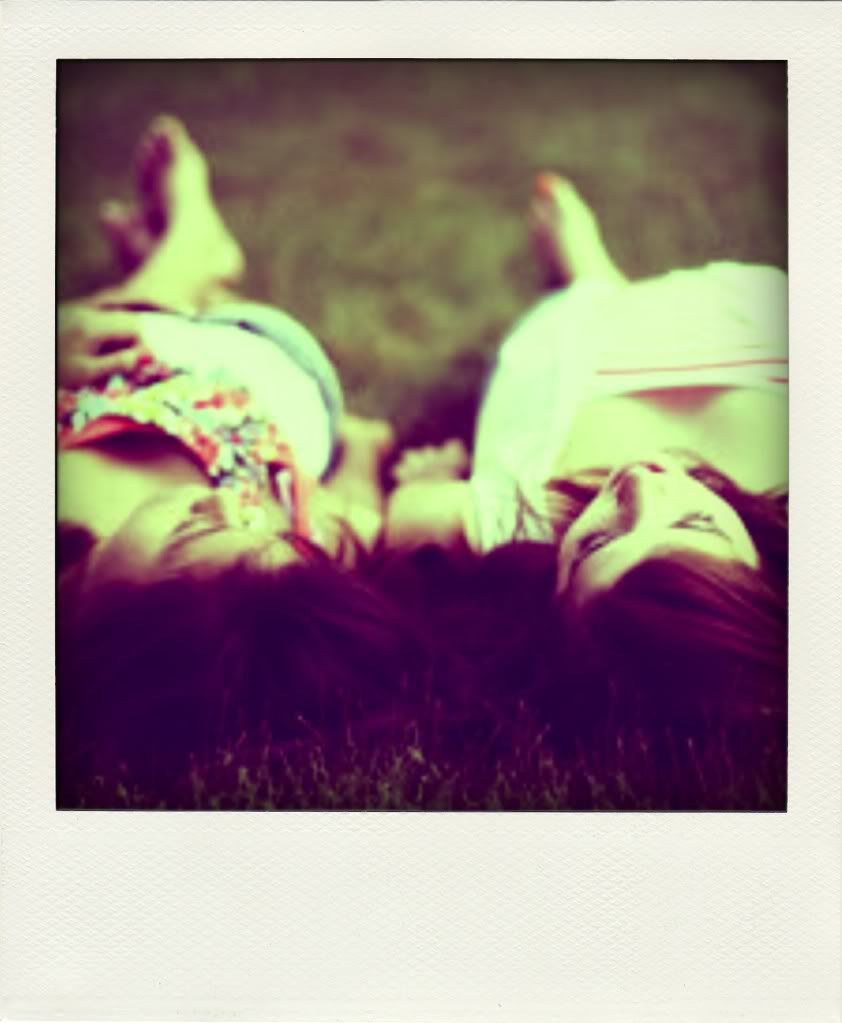 source: auroille
7. Food!
I love to eat! When I cannot eat what I want, I get frustrated. Yummy food definitely makes me happy! (that's why I don't do diets haha)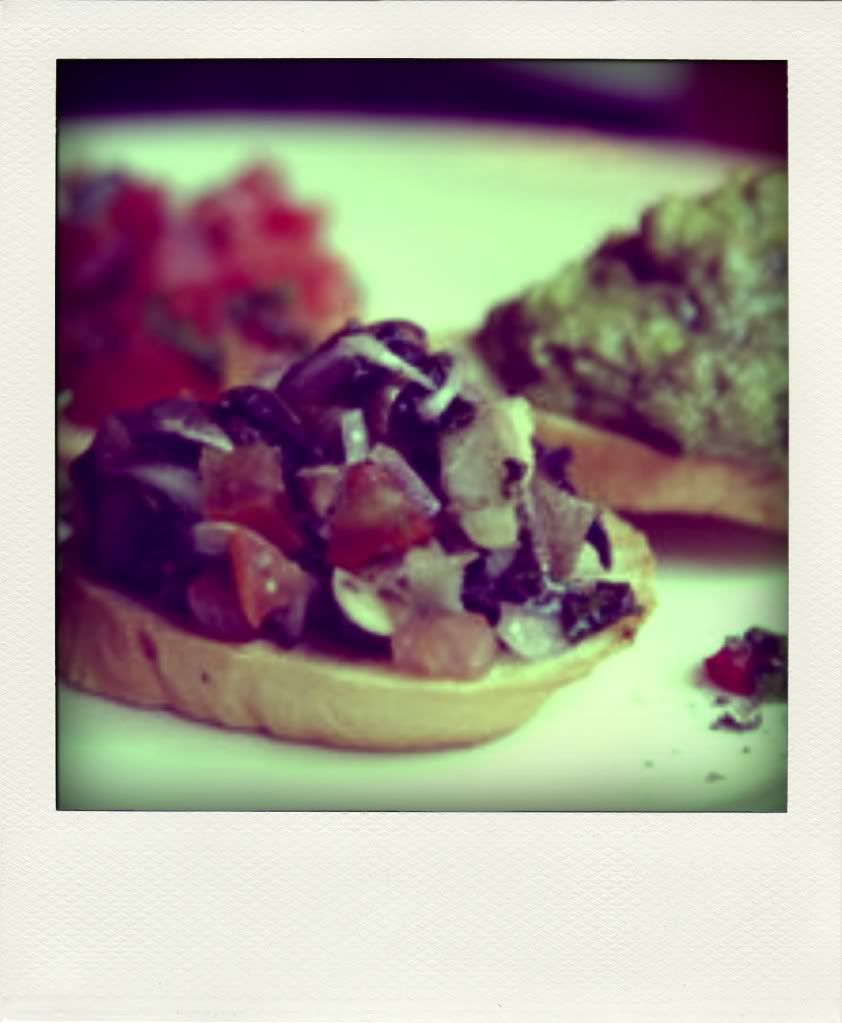 source: verticoastro
8. Sleeping!
There's nothing better than a nap to cheer me up :)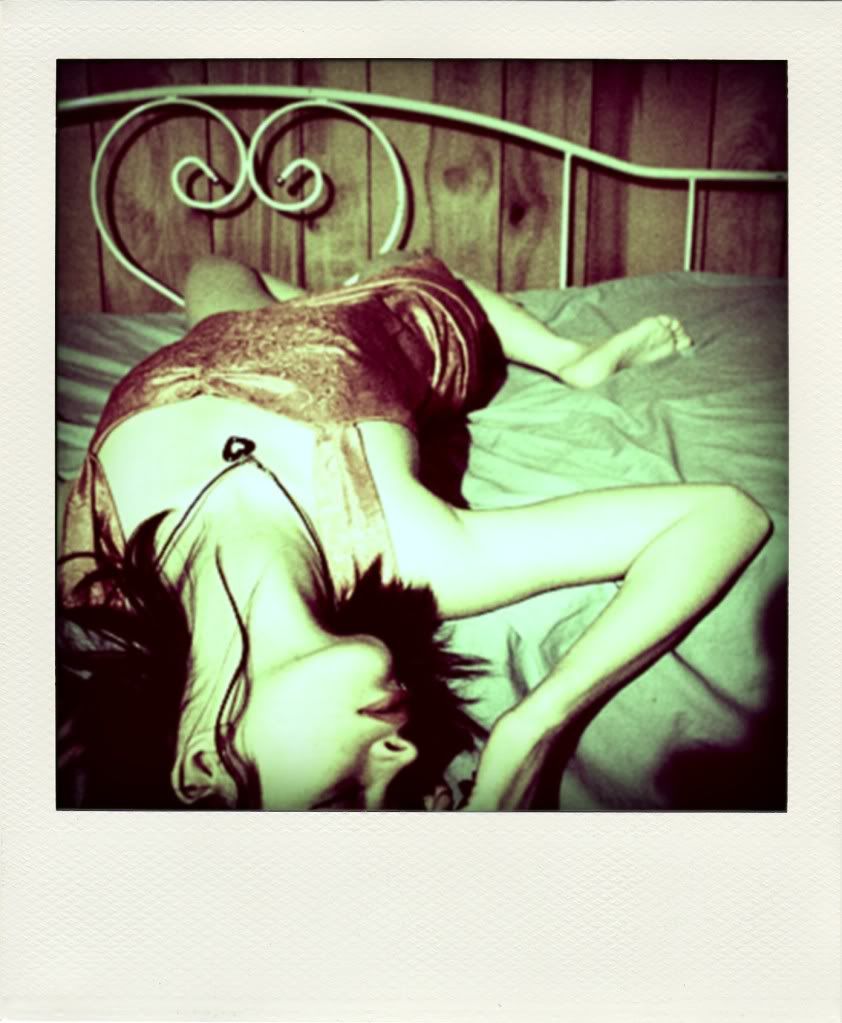 source: brokenfayth
9. Dogs (especially pugs)!
I can't have one myself cause I'm allergic, but I enjoy spending time
with the dogs of my friends. I love them, they are the best animals!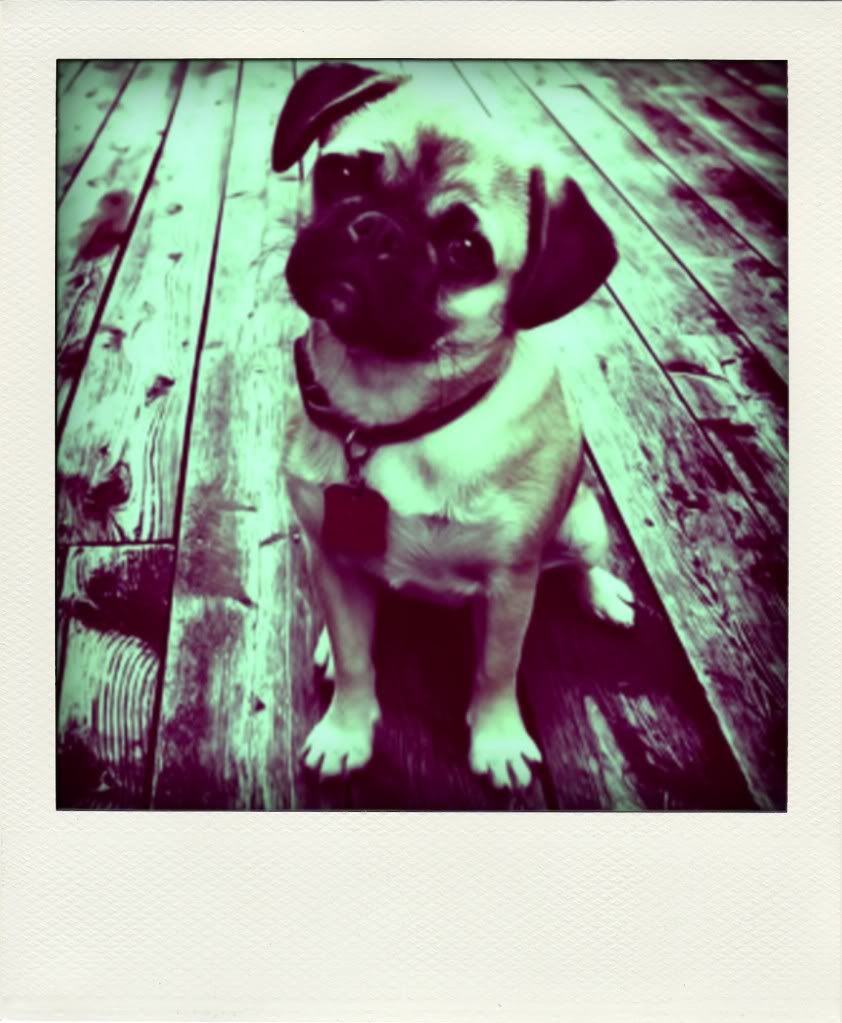 source: garnettrules21
10. Snow!
I'm probably the only person who doesn't like summer and please don't hate me for this, but I
really love snow! I was so happy when it was snowing heavily here for the first time for
years a few months ago! I think winter is the best season of all!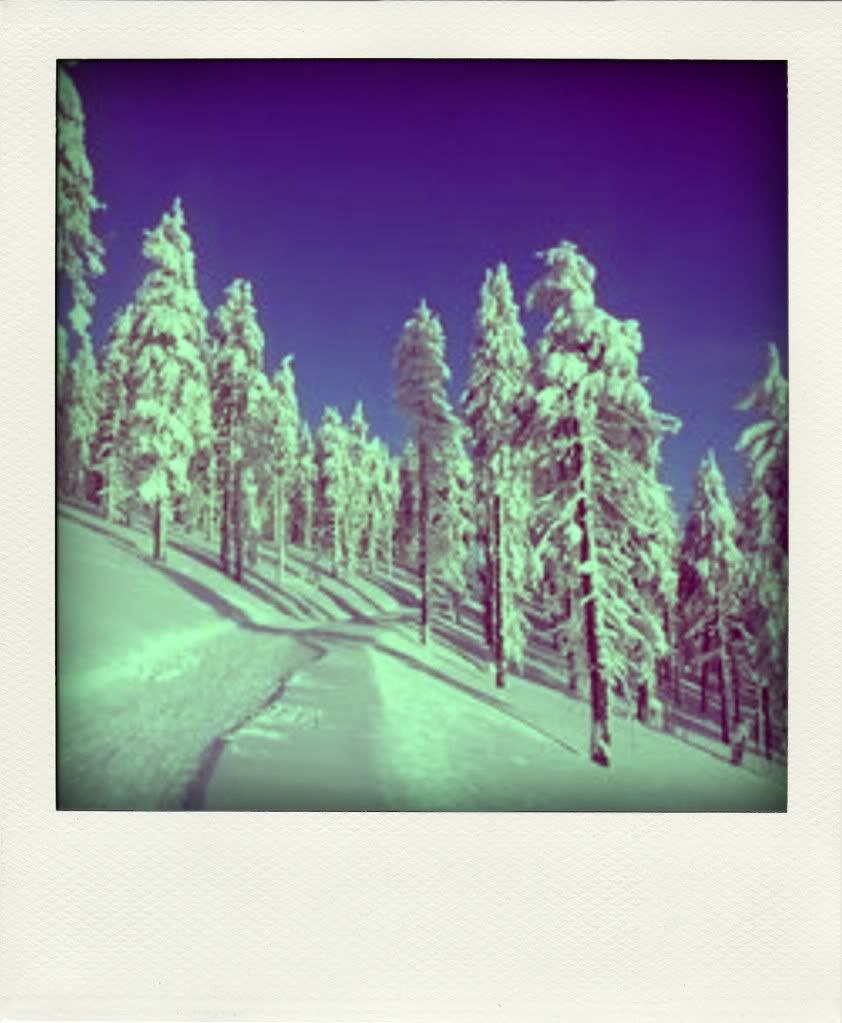 source: wiklunda
I pass this award to
hellolyndsey
Isabella's Fashion
Queen of my Playground
and
Eve's Eden
Have a nice day! :)