Hi guys!
I only had to work until noon today, so I had enough time to take some pictures and enjoy the beautiful weather afterwards.
I also went to the city to go get some more presents because, as I said, it's birthday season at the moment and I'm wrapping gifts like crazy. There's one birthday party each weekend, I love it! But it makes you broke after some time haha...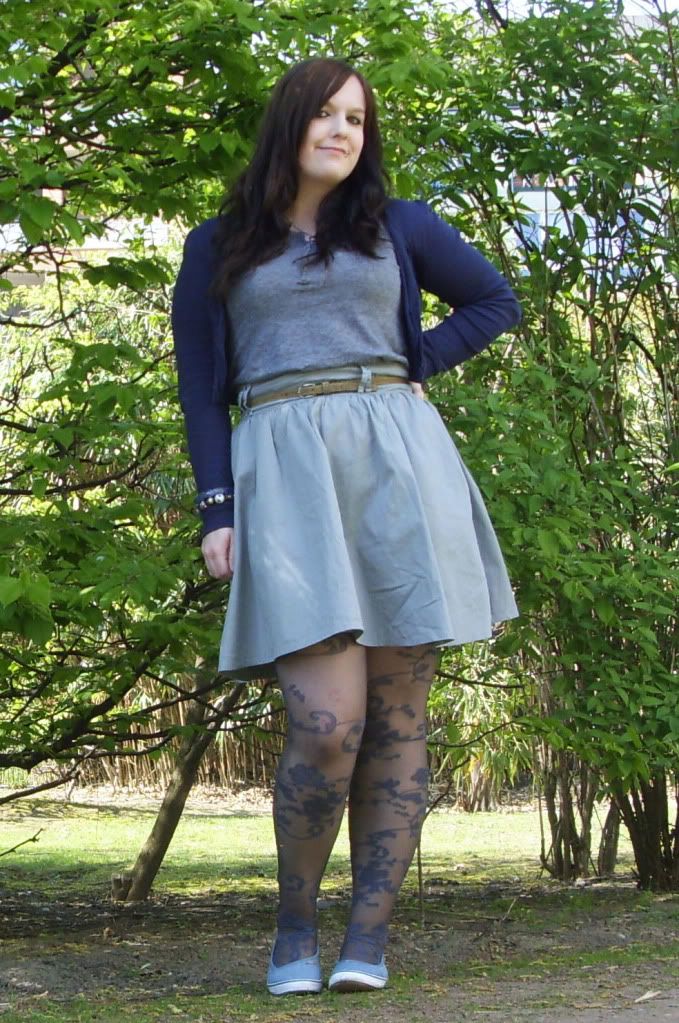 Spring always makes my hunger for fruits grow bigger, so I'm snacking on some yummy grapes now. I so love fruit salad but I'm always too lazy too cut all the fruits. Grapes are cool, they are bite-sized from the beginning :)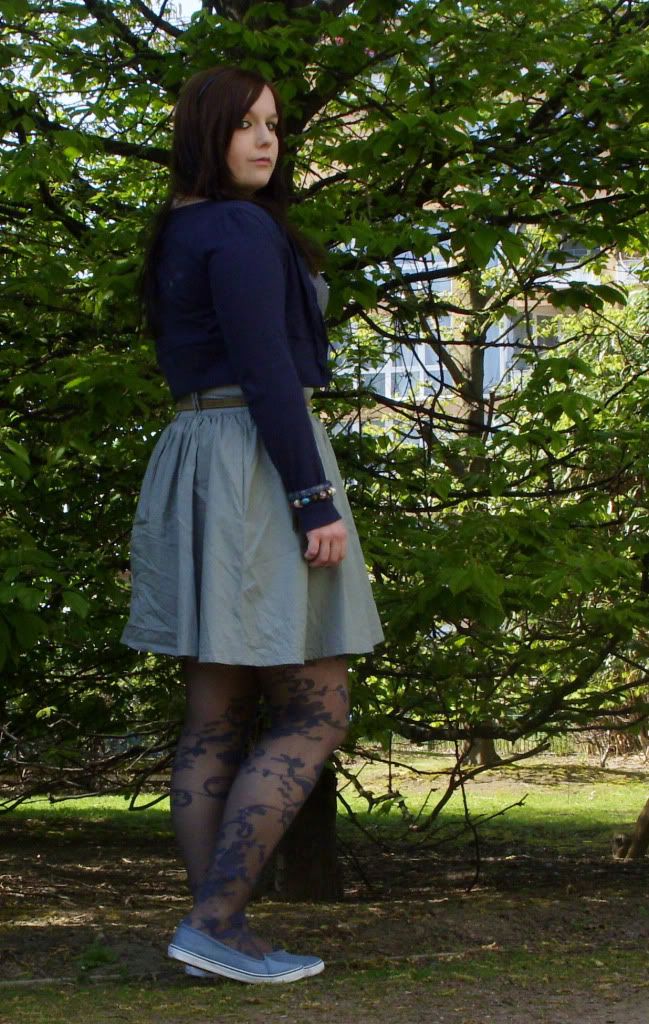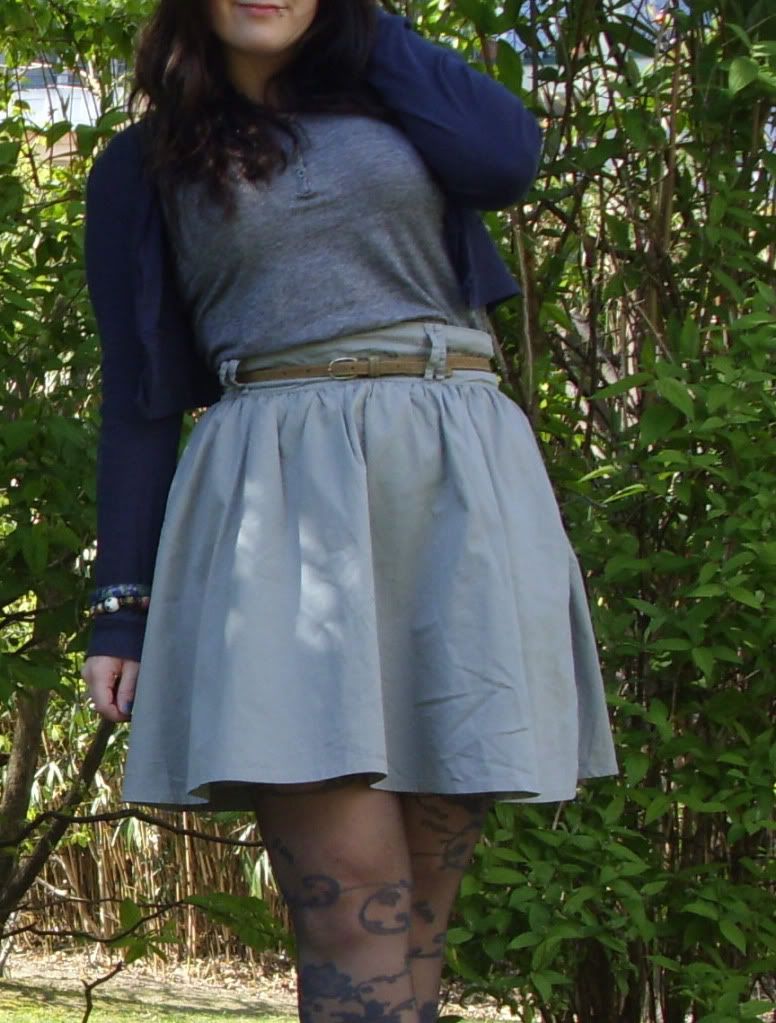 shirt: volcom, cardigan: zara, skirt: h&m, belt: vintage, shoes: thrifted,
tights: accessorize, bracelets: accessorize, necklace: sarah et pauline
the duck came to visit my photoshoot :)
Oh and do you remember the tulips I bought for the kitchen table? They're still blooming! Isn't it great? I thought they wouldn't even survive their first night here in this household with a lack of a green thumb. But the florist'a advices really work!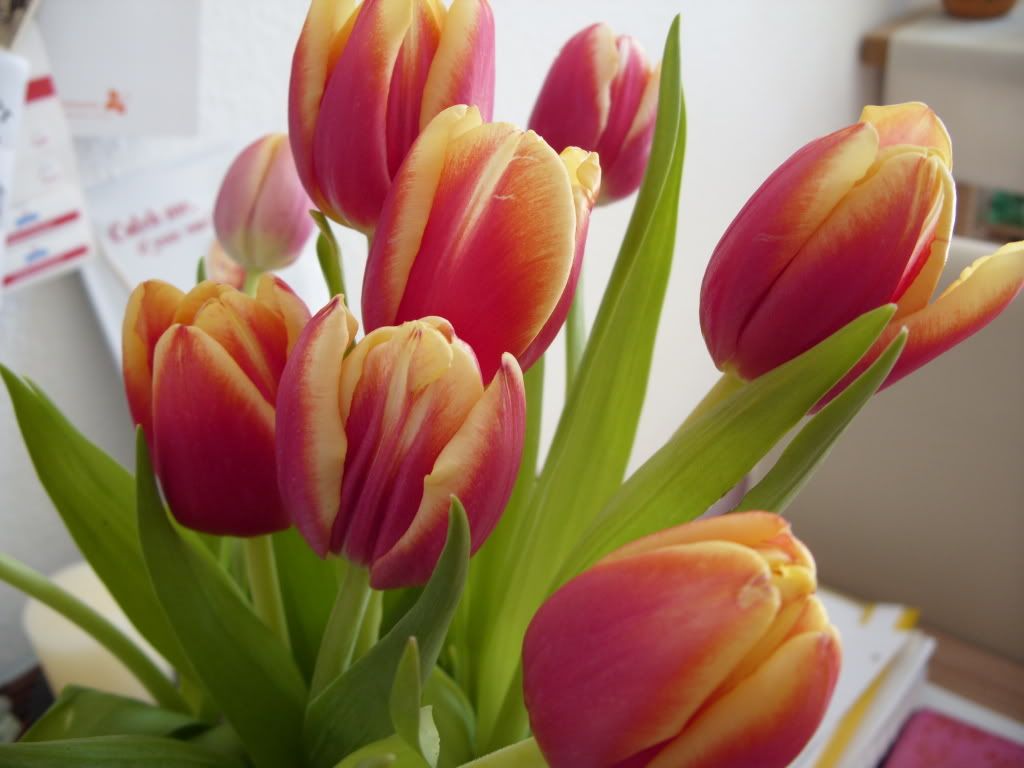 Have a nice and sunny day!
now playing: mumford and sons - little lion man