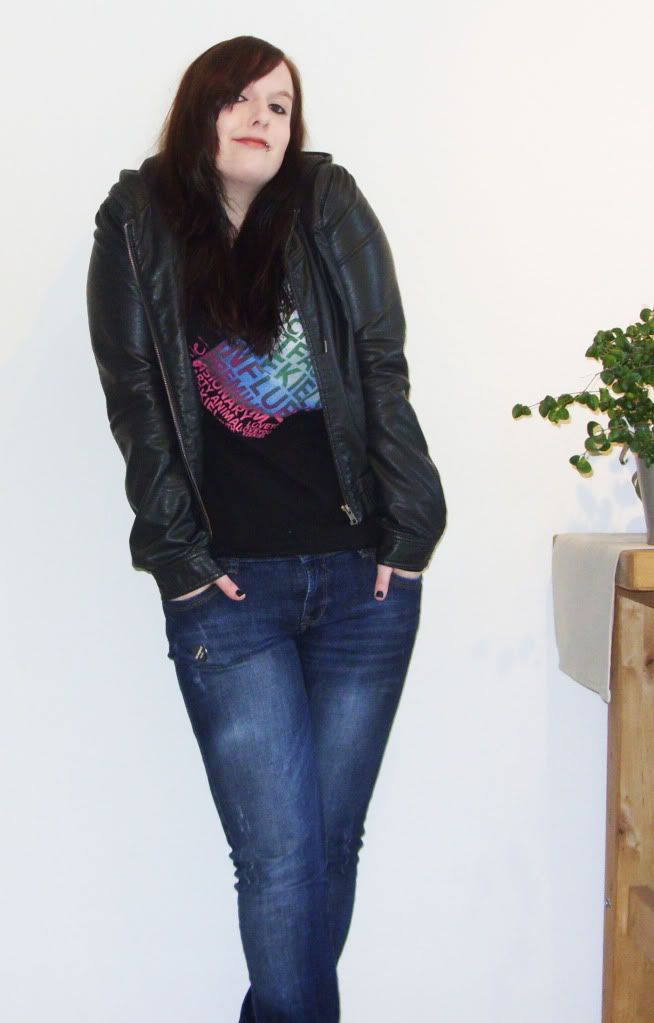 Hi guys!
This stuff I'm posting is from yesterday when I was away the whole day to support my boyfriend's band on their concert in Cologne.
I had to drive with a navigation system and it was the shittiest weather ever, the wet streets were reflecting all the lights and I was so overextended (I hate to drive in the dark when it's raining!).
Well, 500 metres before arriving at the club, the police stopped me to tell me I ran a red light and I didn't even know where because I was so stressed! Argh..
So they wrote me a ticket and I have to pay 100 Euro! Damn!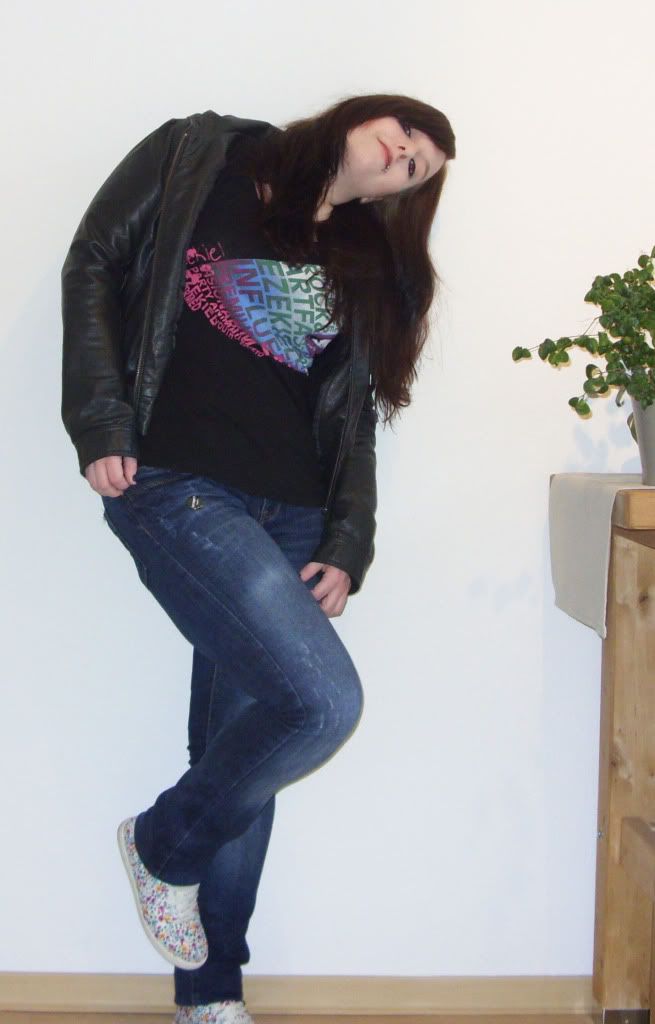 At least I did not have to pay admission because I know their songs anyway, I was just there to take pictures and to be out and about, just for the sake of doing something.

Btw, look at my cuuute new shoes!! :)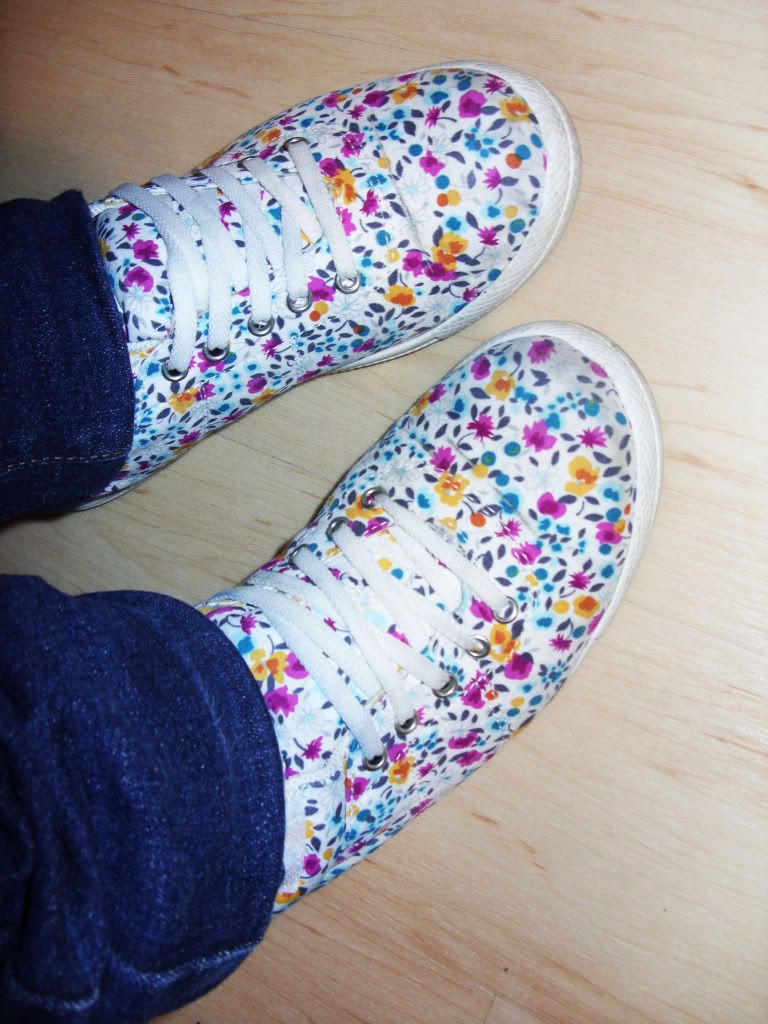 shirt: ezekiel, jacket: h&m,
jeans: zara, shoes: sacha
This is tornapart :