... are - amongst others - all the pretty little things I procured today.
Hi guys! :)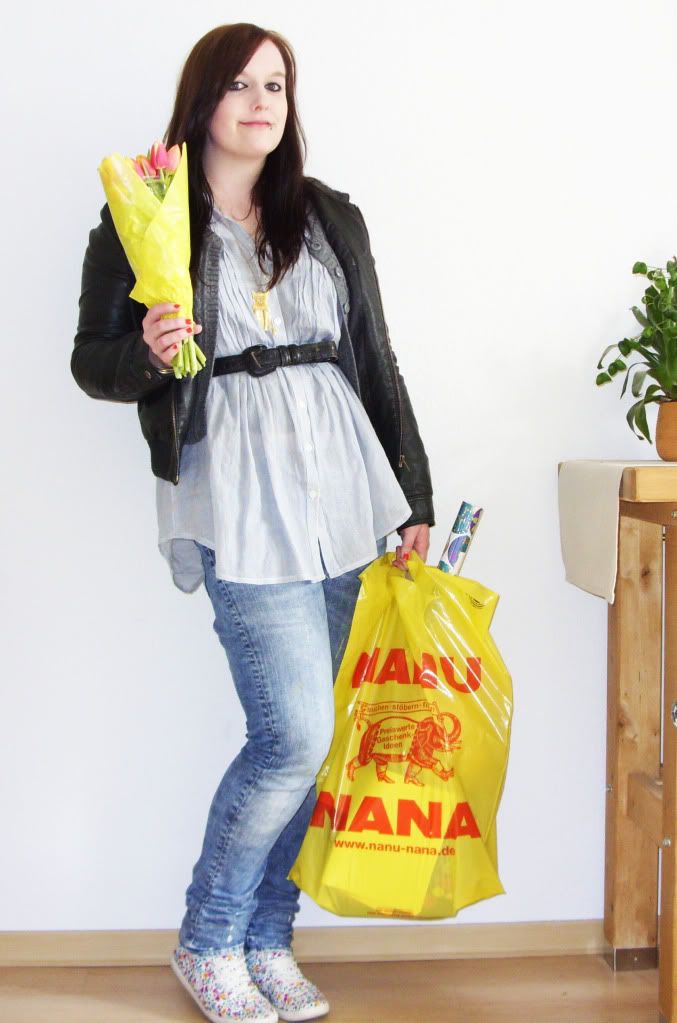 I went to the doctor's today and he's in the city, so I used the time afterwards to roam the shops a little. I needed some things to pack

the presents for my best friend and a giftcard for the birthday of my father's girlfriend. Furthermore I had to renew my mobile phone contract,
well, and everything else was bought spontaneously: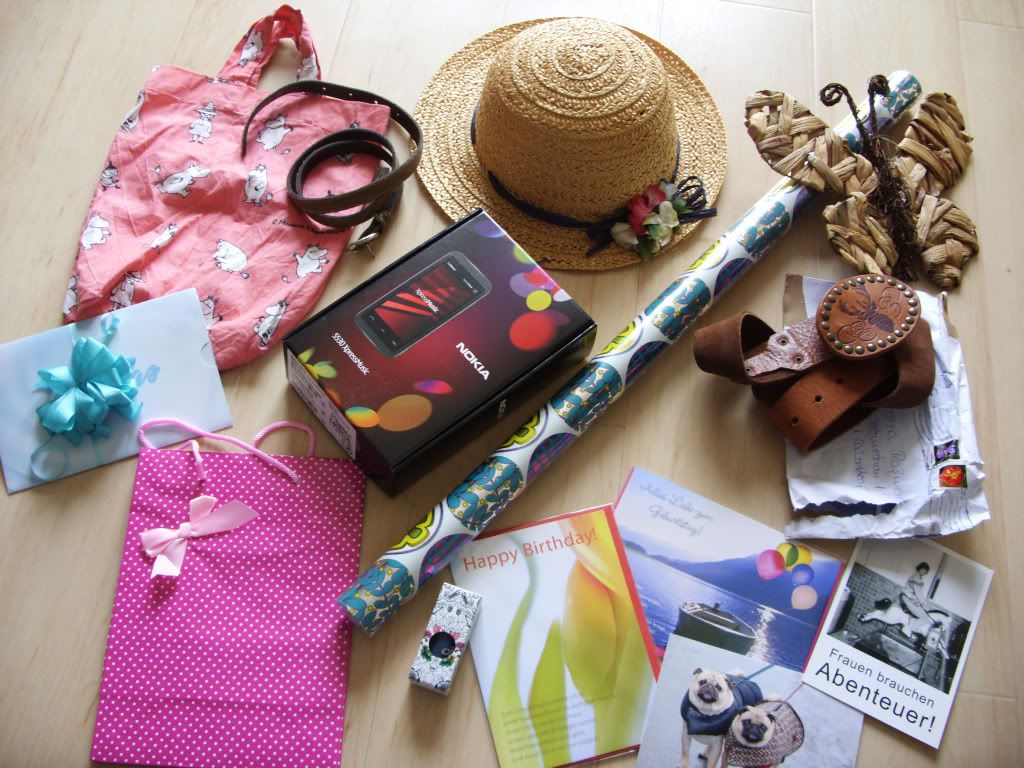 the overview



fresh tulips for the kitchen table


("Cut the stems, refresh the water everyday and put them in a cool place
over night, then they'll live twice as long", florist's advice)





MAC Liberty of London nail polish "Blue India"

(the last one they had in stock, yesss!)
and my new

Nokia 5530 Xpress Music

(haven't tried it yet, but I'm really
excited about it, it looks so chic!)


two

birthday cards

(two birthdays on one day this weekend) and two
funny

postcards

for our postcards wall plus

a Douglas gift card

, a dotty


gift bag

and lovely

wrapping paper





got my

elk belt in the mail

today and bought a cute

bast butterfly


for the living room window




Look, isn't this totally adorable?! Got this

terrific summer hat

for only 4 Euro
(approx. 3 $) and the

belt

for 2 Euro. And do you remember The Moomins?
I thought I could use this

little tote bag

to stash a book when I'm out
and about. It's so gorgeous, had to have it!


I really can't wait to wear this on a sunny day! :)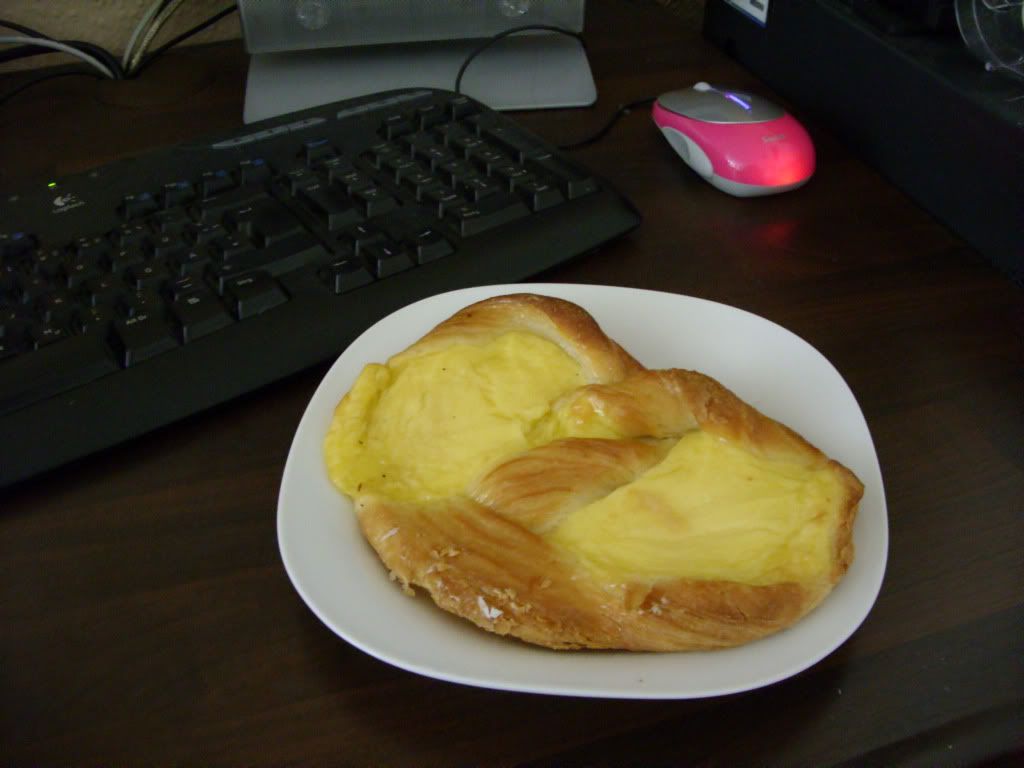 To top my day off I indulged myself a pastry.
God, there's no proper word for the thing above in English, is there?
Literally translated from German, it would be a "pudding pretzel" haha)
You see, my day was great!
How was your day guys? :)