Hi guys!
Another day at uni today and I was brave enough to wear the geek glasses,
haha, they are sooo huge :)
what can I say, the first week of the term always really sucks
concerning the huge gaps in my schedule...
Some of the classes start next week and some even the week after next week while
some have already started. Today I had a 3 hours lunch break...
Anyway, the good thing: I went shopping after uni. Some new jeans, new basic shirts and some bangles.
Really nice finds.
And guess what else I bought? The giveaway for tomorrow :)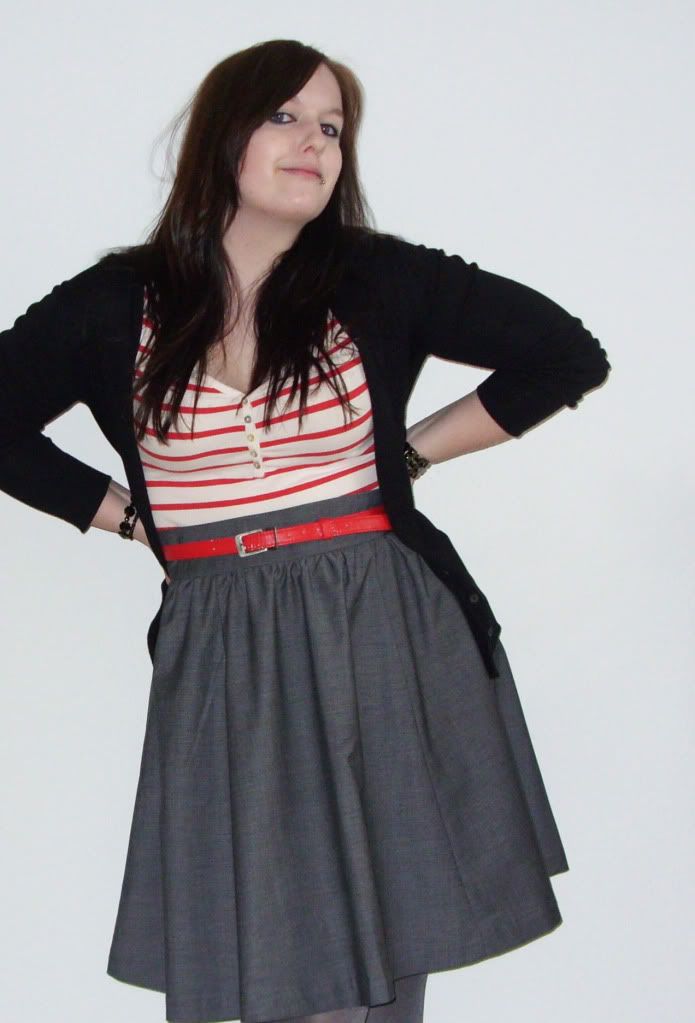 Still have to learn for the important exam, so the last point for now is: music. (Yay!)
Summertime Dreams, one of my wonderful readers, told me as music seems to play a big
role in my life (boyfriend in a band and stuff) it would be cool to post some playlists from
time to time. Thanks for this idea girl :)
Okay, these are five of my all-time-favourite albums
(I linked a Youtube video to each one as a kind of sample for those who are interested):
1.
Enter Shikari - Common Dreads
2.
Muse - Origin of Symmetry
3.
Biffy Clyro - Puzzle
4.
As I lay Dying - Frail Words Collapse
5.
In Flames - A Sense of Purpose
But I like a lot of different types of music, so I'm not only into rock and metal.
I can't wait to get the new Kate Nash album soon for example ;)
I think I will add a "now playing"-sentence to the end of all my posts from now on.
cardigan: mango, shirt: h&M, skirt: h&M,
belt: vintage, tights: thrifted, socks: by my boyfriend haha,
shoes: thrifted, glasses:
modcloth
Hope you had a nice week so far!