Hi guys!

Today I'd like to show you my attempt on spring deco.
I actually did all the deco last week but really wanted to share the photos with you, so I hope you like it :)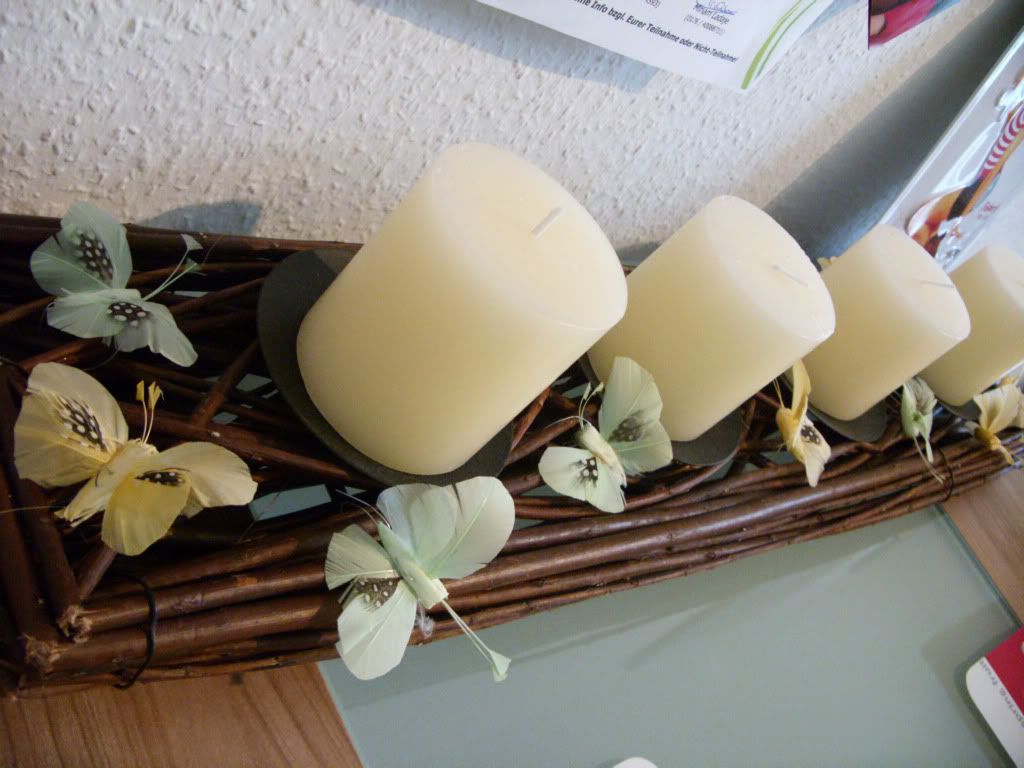 Furthermore this is not supposed to be only a fashion blog. I'm not a fashion victim trying to look stylish every minute of my life (I would never even manage to be like that!)...

I want this to be a blog about all sorts of things that have to do with me and my life.


Well, here we go with the deco:





I bought this candleholder made of brittle branches last autumn because I thought it'd be a nice kind of advent wreath. Now it's spring and I found out that the branches are really cool to wrap other deco around them, instead of letting the candleholder be deco enough for itself.


I bought these little pastel butterflies at a knick knack deco shop and put little pieces of craft wire on their tummies :) Then I wrapped the wire around the branches et voilà: they are fluttering around the candles.




Another cute idea to welcome spring are these little chickens that can be put into flowerpots. I bought them at a flower shop, but I think they can be made by oneself easily.
I can imagine you'd just need fabric remnants, needle and thread, cotton wool, glue and some sticks to make them stay in the flower soil. Get what I mean?




To add some sweet scents to the spring deco, I bought some deliciously smelling jar candles. My very favourite scent is the vanilla cupcake :)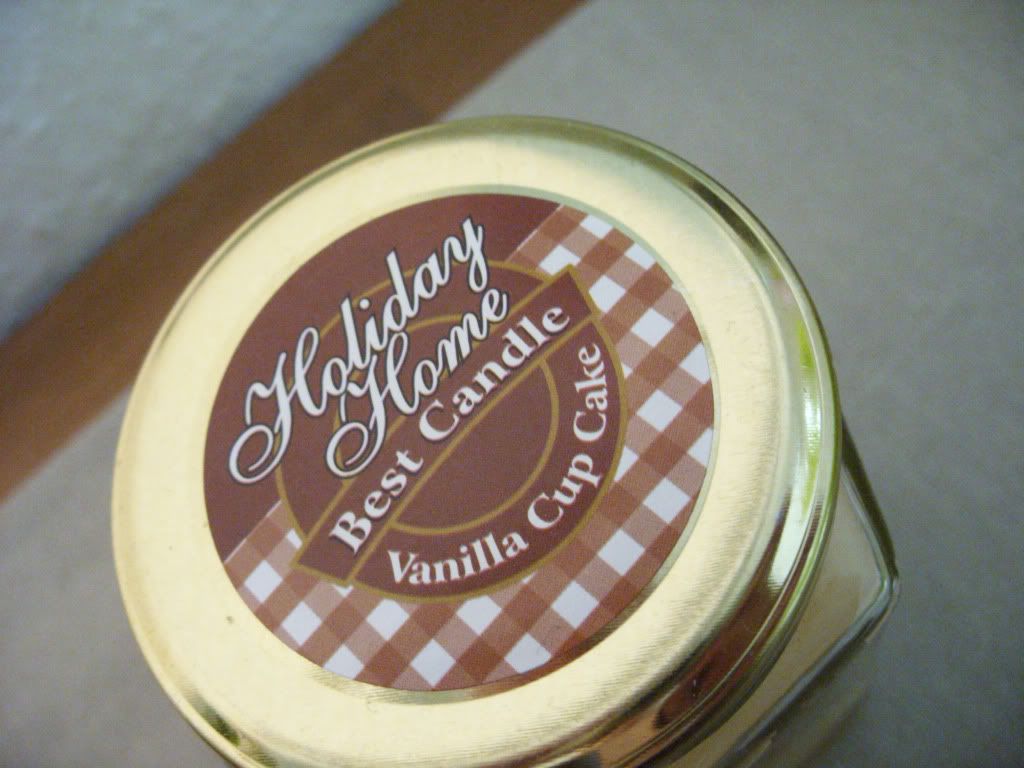 butterflies: xenos, deco chicken: flower shop,
jar candles: das depot


I wish you all Happy Easter!!