Hi guys!
I've prepared a cool outfit post for tonight, but before I'd like to show you something else:
The Labyrinth
Doesn't this look like a wonderland? :)
If you don't know them already, you should go and check out

Labyrinth Vintage & Accessoires
!
I bought a really cute necklace there and I knew I had to wear it immediately the second I unpacked it from the envelope. It's name is "Dummy Cat Necklace" and I must say I only got positive reactions about it: laughs and smiles, "Aawws" and "Uuhs", shy looks from children.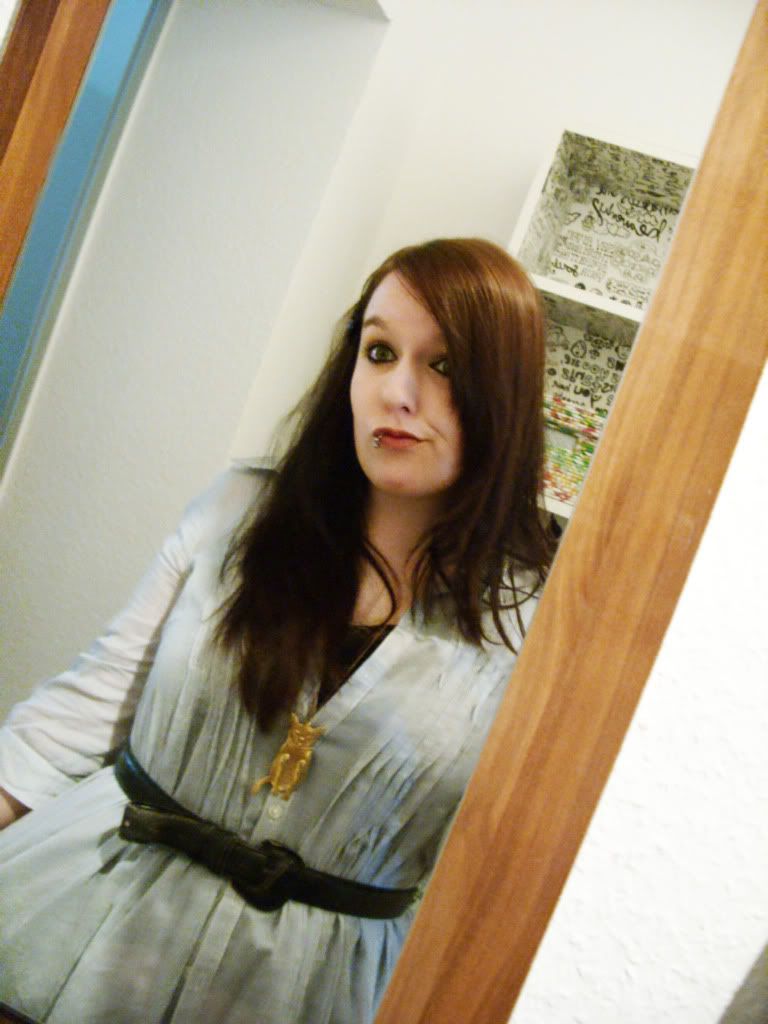 Labyrinth Vintage creates playful and unique pieces according to their concept, which "incorporates art, fashion, photography, animal, vintage style, natural, music, furniture...etc.".
From a little filigree ring over lots of animal motifs to gorgeous statement necklaces, they provide a wonderful range of everything a girl wants :)
Some of my very favourite pieces (and potential next buys):
Naughty Dog Necklace
black zip necklace
Fat Cock Necklace
Crocheted Lace Earrings
Rabbit Ring
You see, their creations are amazing! And furthermore the prices are really fair and fortunately they do international shipping (again: fair prices). Well, I'd say these are the best conditions to buy again soon.
For more info, inspiration and shopping go to their
blog
, to their tumblr or visit
Labyrinth Vintage on Chictopia
!
Have a wonderful Sunday! I'll be back with an outfit tonight :)