Hi guys!
I feel like listening to
"I don't like Mondays"
today because it's so grey outside and nothing nice has happened so far. Really gloomy boring Monday.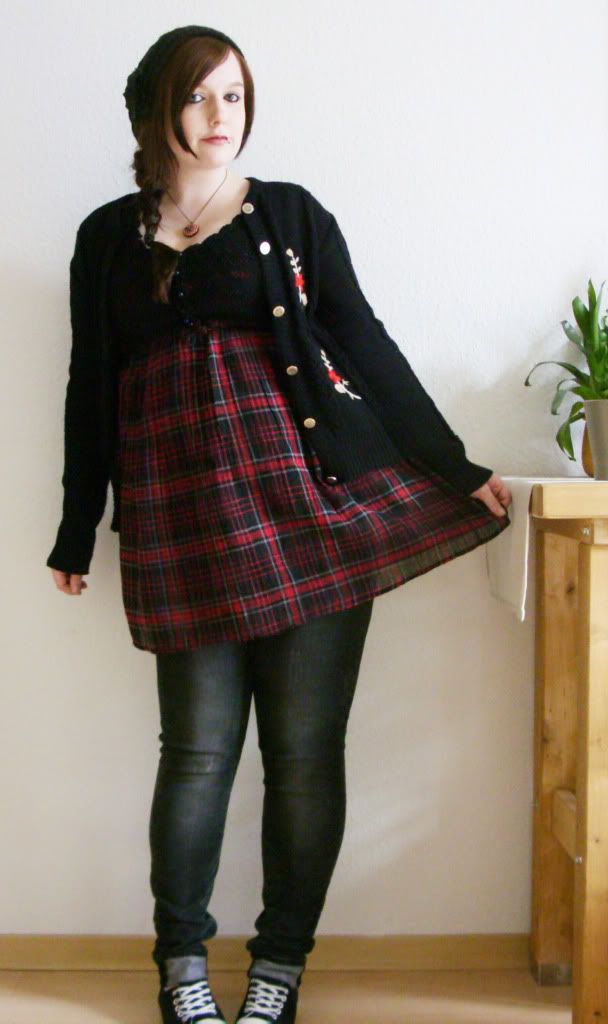 shirt: new yorker, jeans: h&m, cardigan: vintage,
beanie: accessorize, necklace: accessorize, flower clip: h&m,
shoes: thrifted fake chucks
Well, I spent half the day at home and rediscovered this cute plaid tunic when I was sorting out stuff for Ebay. I almost decided to sell it but then I tried it on again and saw that it still fits and that it looks so good with skinny jeans! I would also wear it as a dress, but it's so damn short...
Anyway, now I'll keep it and try out some other looks soon.
I love rediscovering old forgotten things :)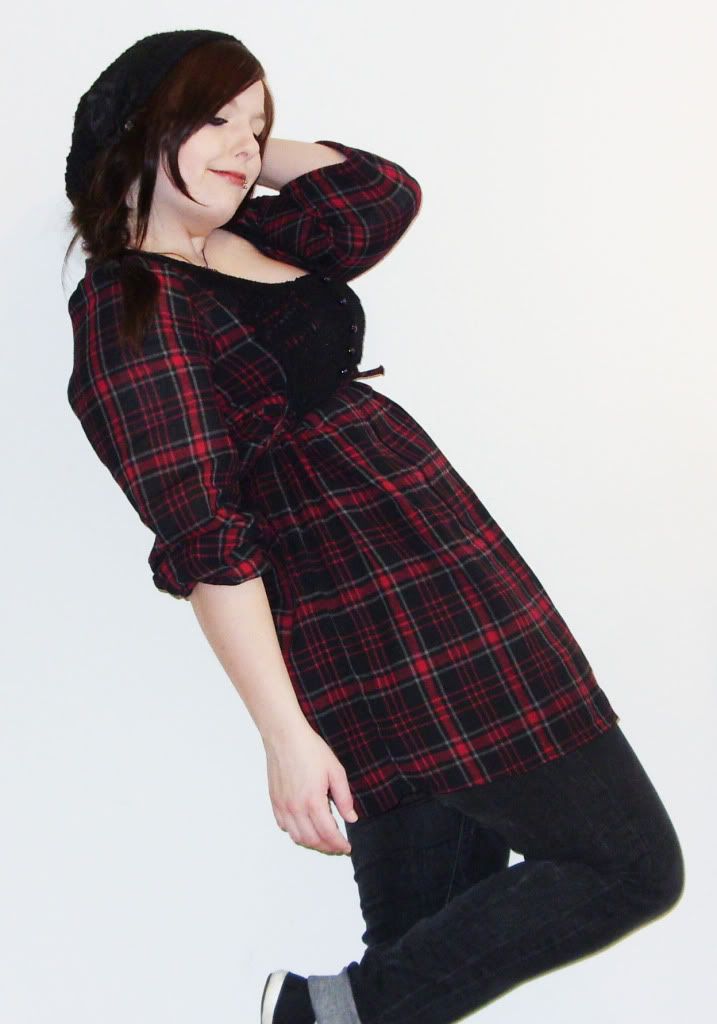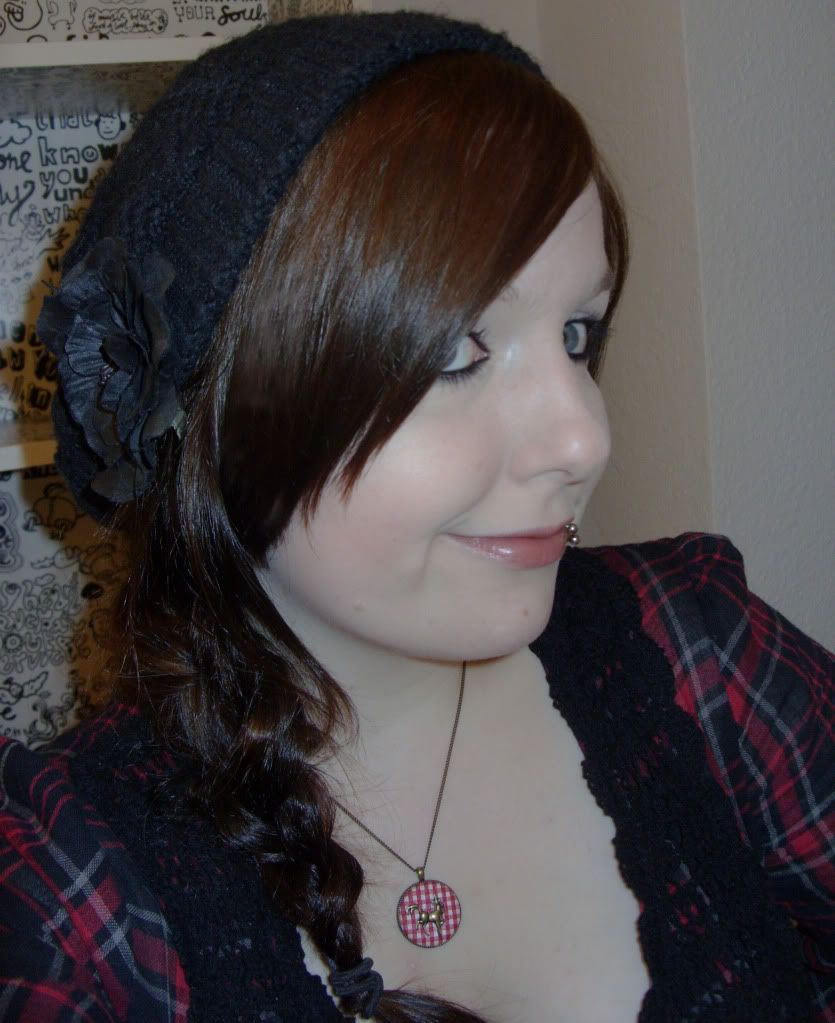 Yesterday Patrick an me visited my Mum in the country. We left here under a bright sunshine-flooded sky and drove right into the worst shower ever! The windshield wipers were not fast enough to keep the windshield clear, you couldn't see anything but little waves on the glass.
I tried to take a photo of it but my cam kinda played it down.
Here are some more funny pics from yesterday: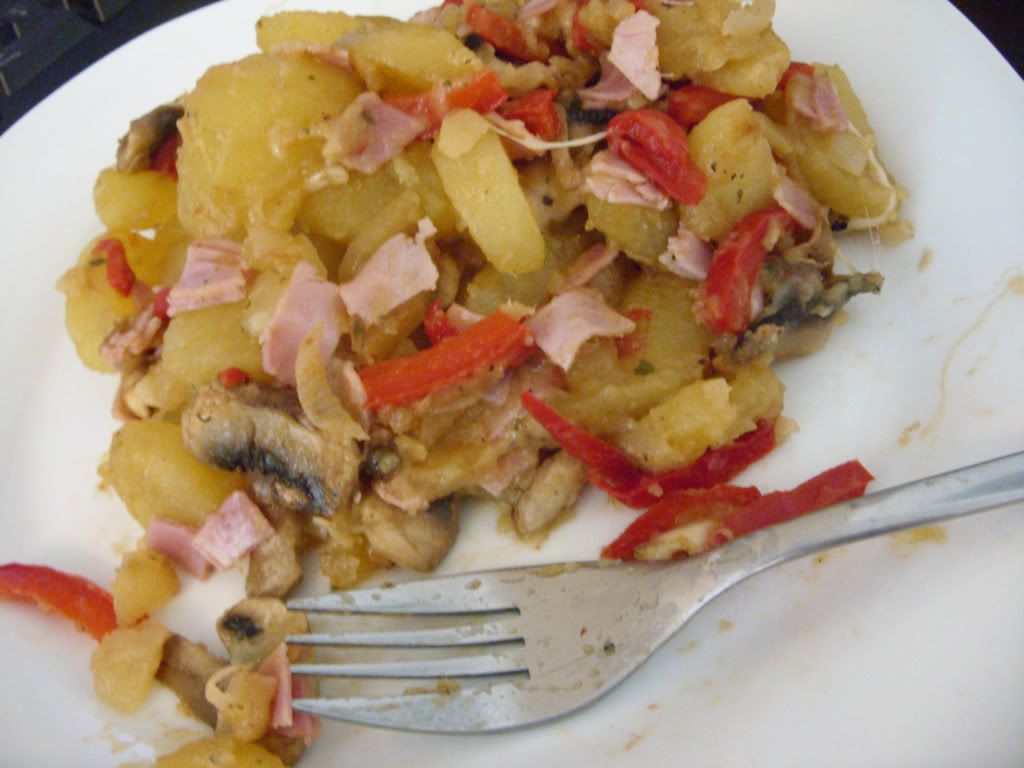 our attempt on fresh and healthy food: fried potatoes with mushrooms, peppers, mozzarella and ham (and it looked like somebody had already eaten it and spat it out afterwards haha)
me from above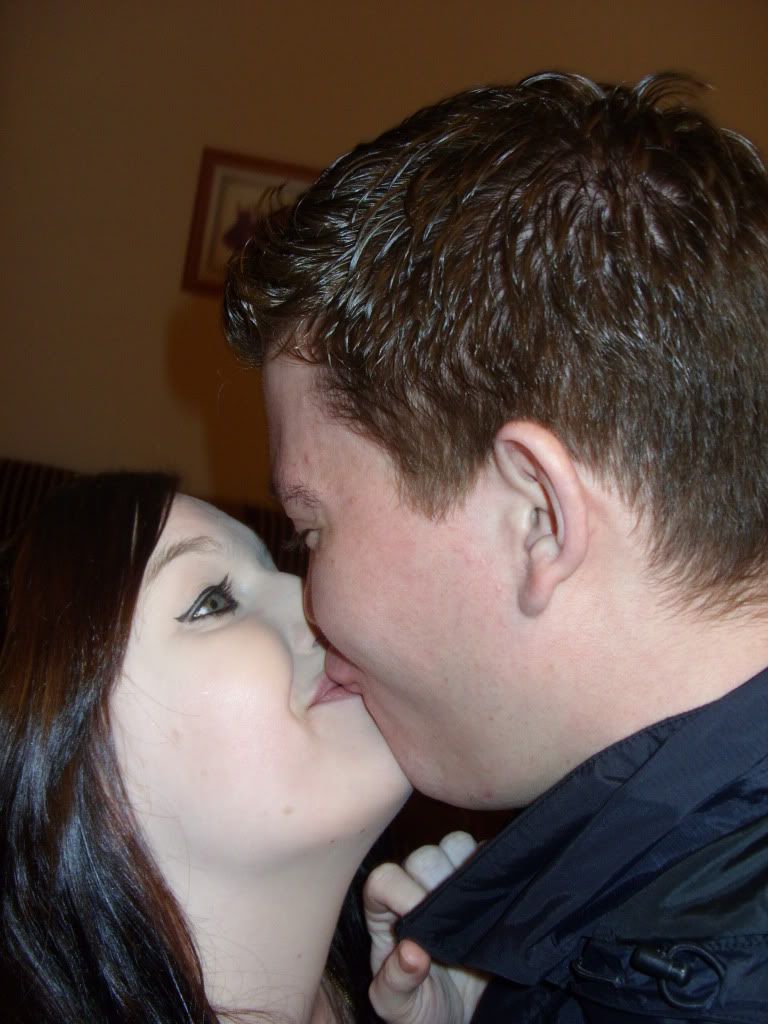 it always looks as if Patrick would eat me when we kiss on photos because he's so tall and has to bend forward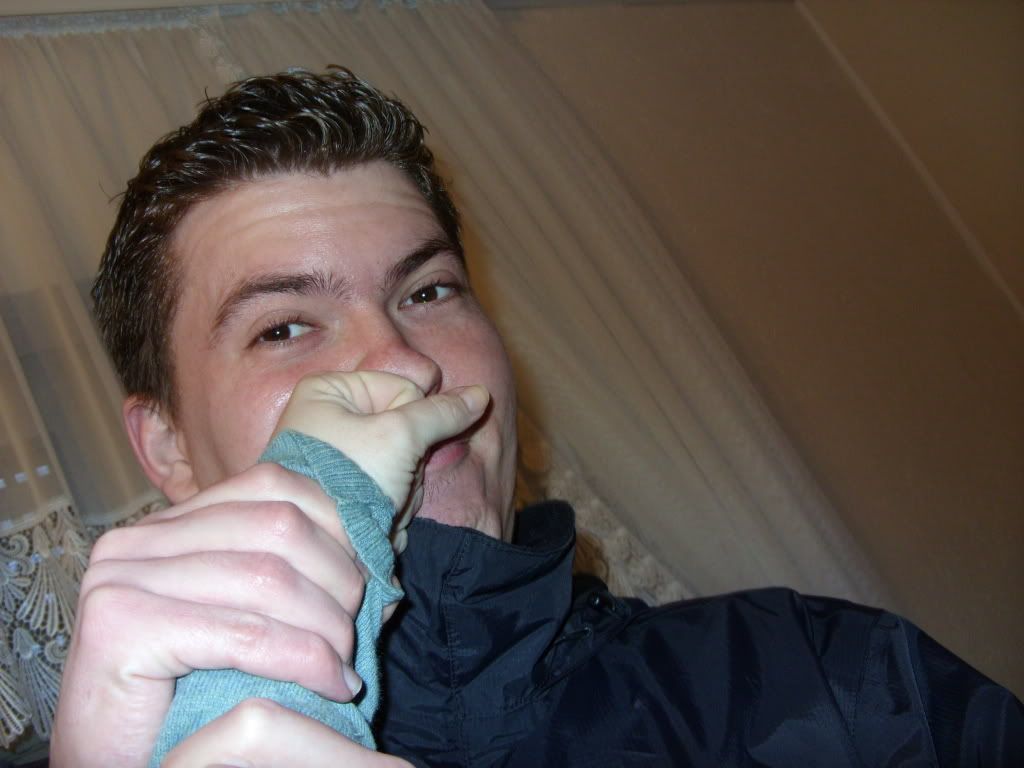 I'm a mean bruiser ;)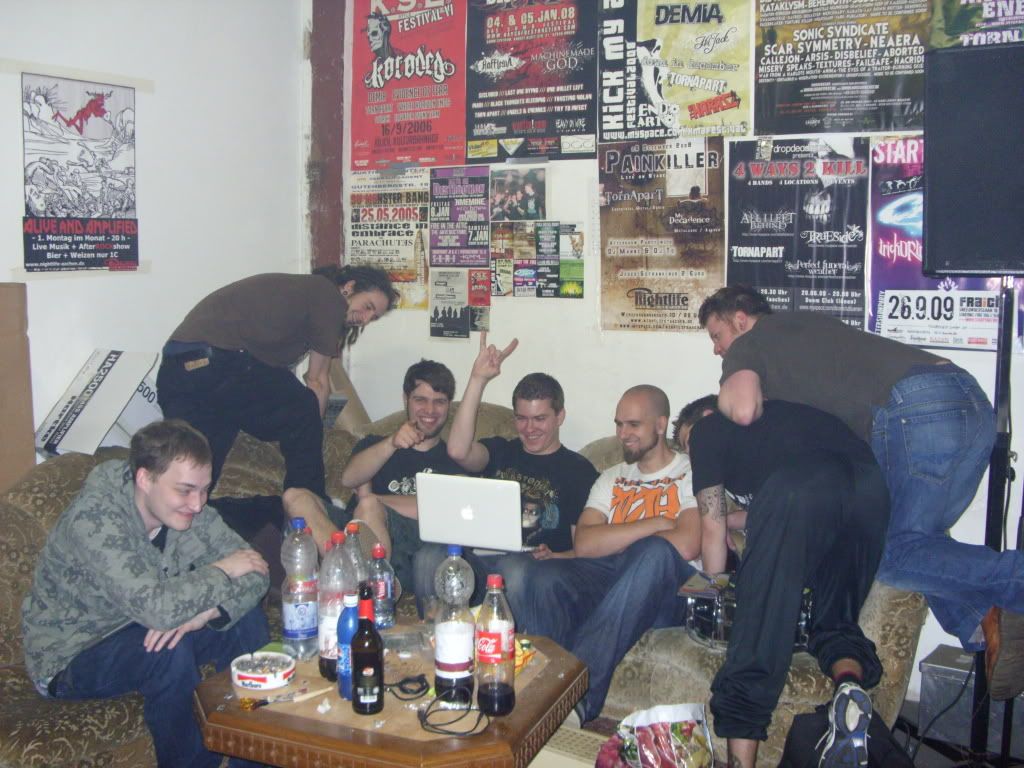 Funniest photo ever! I laughed my ass off when I saw this in fullscreen view for the first time!
The guys wanted to see the pictures from their concert last Thursday, so they all climbed on the couch to sneak a peak on the small laptop screen :D
Have a nice day!
now playing:
kings of leon - sex on fire