Hi guys!
Today I'm trying to catch up with time: the photos show yesterday's outfit.
I don't have much to say today because I spent most of the day at work where it was pretty boring.
But at least my shirt brightened up my day :)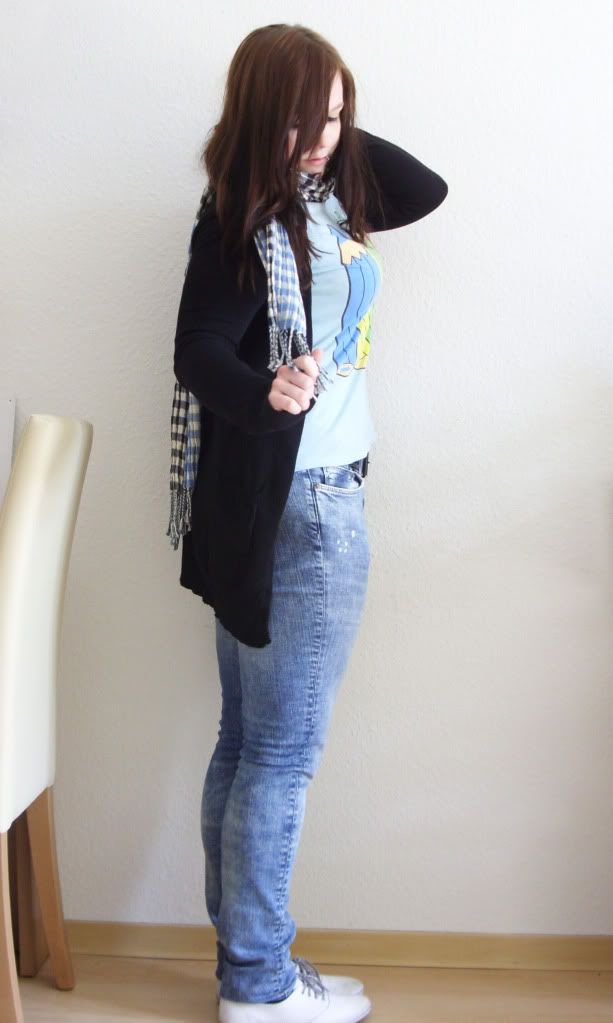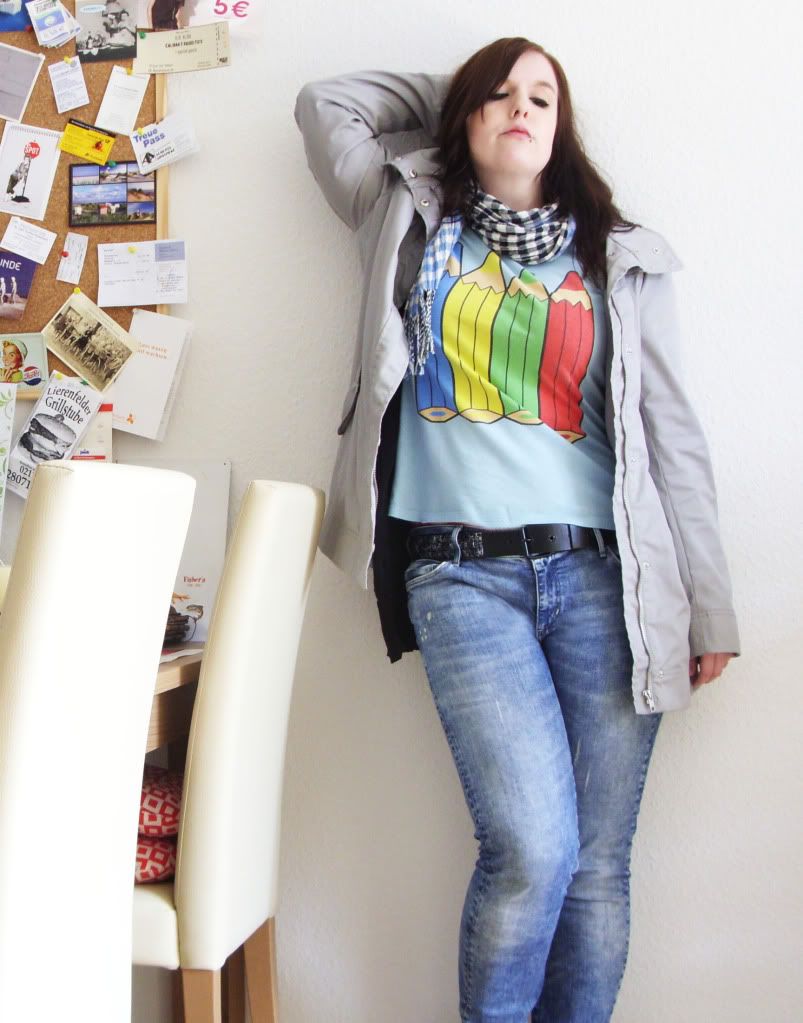 shirt: zara, jeans: h&m, cardi: zara, shoes: ebay,
coat: h&m, scarf: h&m, belt: thrifted
Now I'm watching Germany's Next Topmodel and I hope this girl, Laura, will be thrown out soon. Normally I think there's beauty in everyone and that it only depends on the observer, but...well, come on it's a casting show, so let's put the ethic aspects aside:
look at her
, she's a mix of a heroine junkie and a fish.
I feel so mean now. Sorry, but sometimes things simply burst out of me. She's from Duesseldorf, she can beat me up if she reads this here haha :D Enough silliness for today.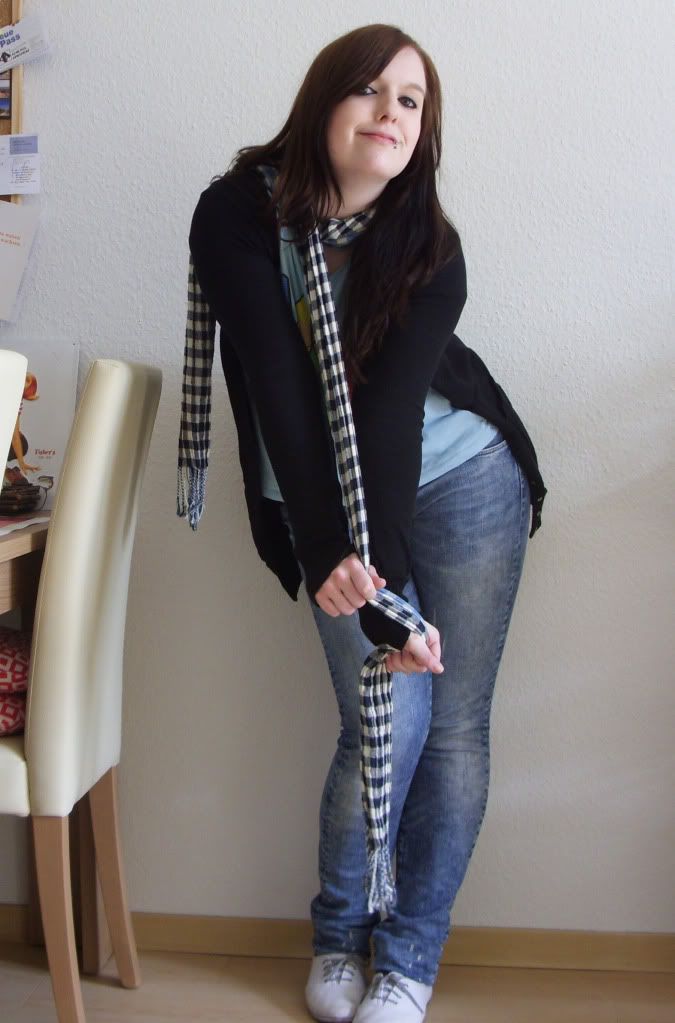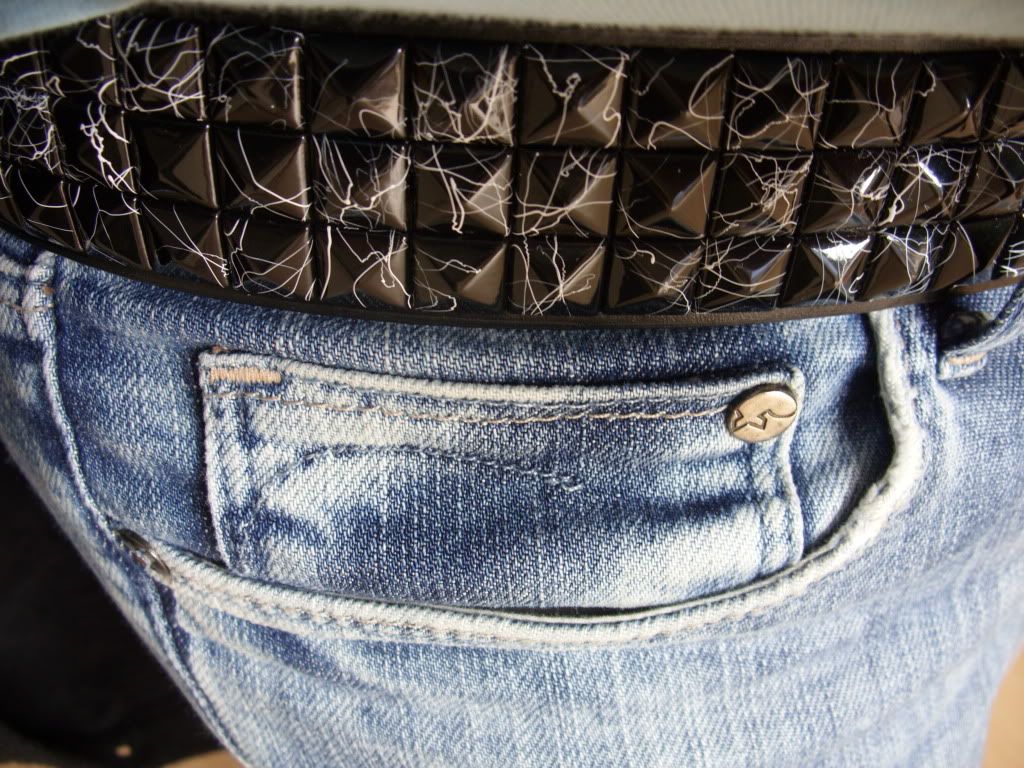 I'll be back tomorrow with a more productive post ;)
Have a nice day!