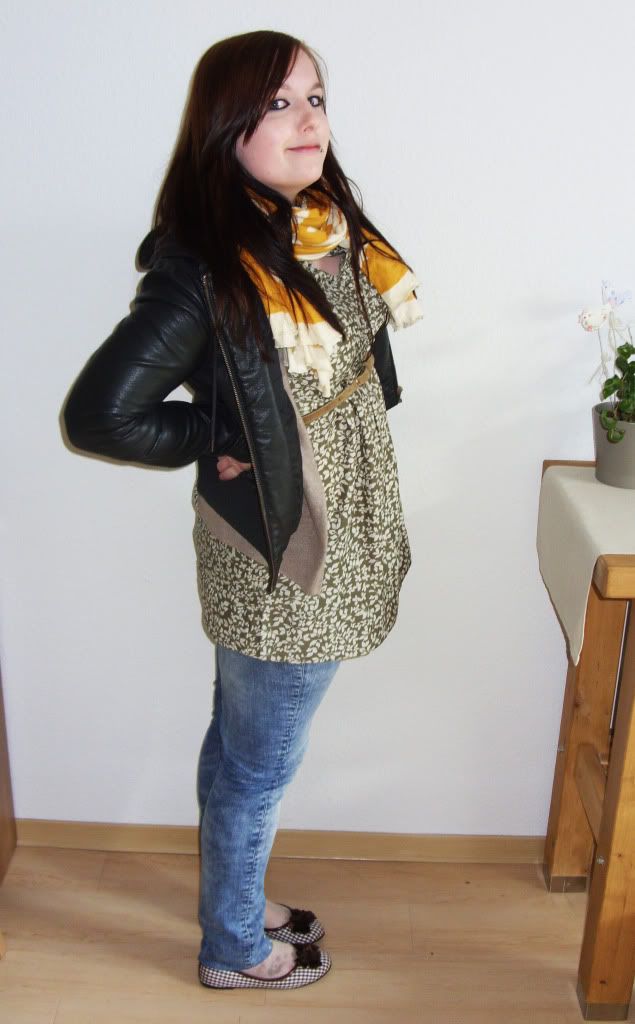 Hi guys!
I'm watching an episode of "The Closer" and it's so thrilling, I always have to look to the TV while writing haha :) I love
Kyra Sedgwick in this role, she's such a tough cookie.
Anyway, I put on this blouse yesterday and I thought it would be nice to show you how I remixed an outfit with it today. I really like to challenge myself with taking one piece from the wardrobe and putting it together with different colours or shapes, it's similar to what the

Delightful Dozen

does, only to a limited extent.
If you don't already know the

Delightful Dozen

, make sure to check out their Facebook page! These girls are all amazingly stylish and send different clothes to each other to get a variety of different styles with one and the same piece. It's really inspiring.
My blouse-with-skirt outfit is from yesterday, I wore it to the office. My colleagues liked it a lot and said it would be a typical Carina look :) It's so funny how my style has changed through the years since I work there. I used to wear only jeans in the beginning and meanwhile I prefer skirts, so one of my colleagues was joking about "Oh it's a wonder to see Carina wearing jeans!" the other day ;)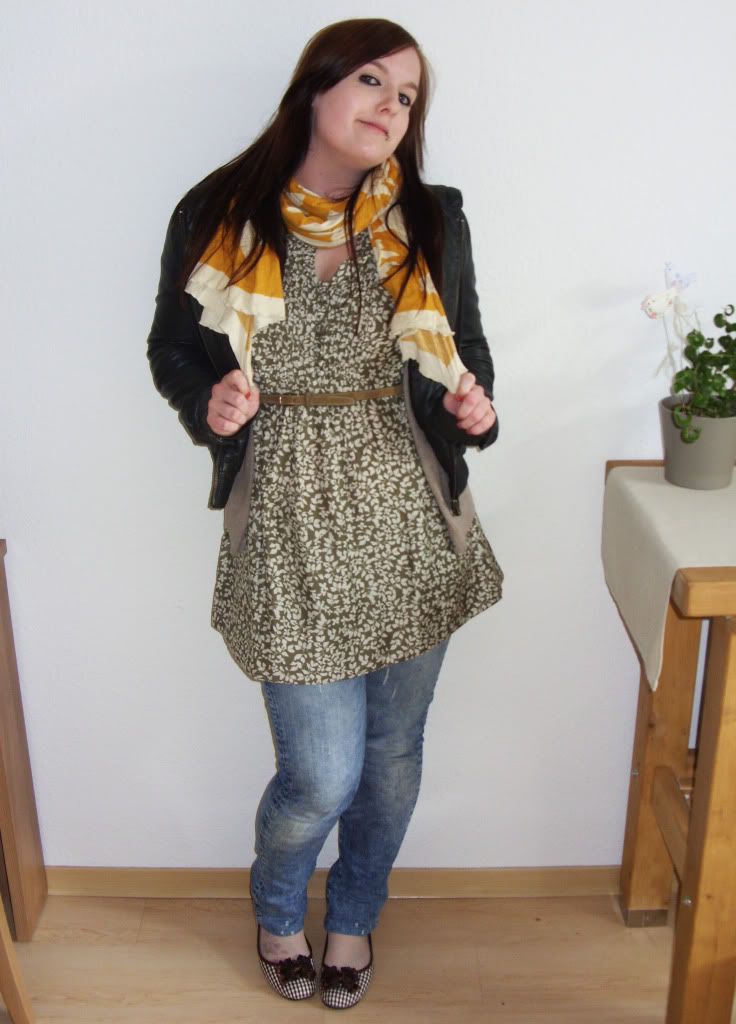 blouse, jeans and jacket: h&m, cardi: mango, shoes: thrifted, belt: 2nd hand shop,
scarf: ebay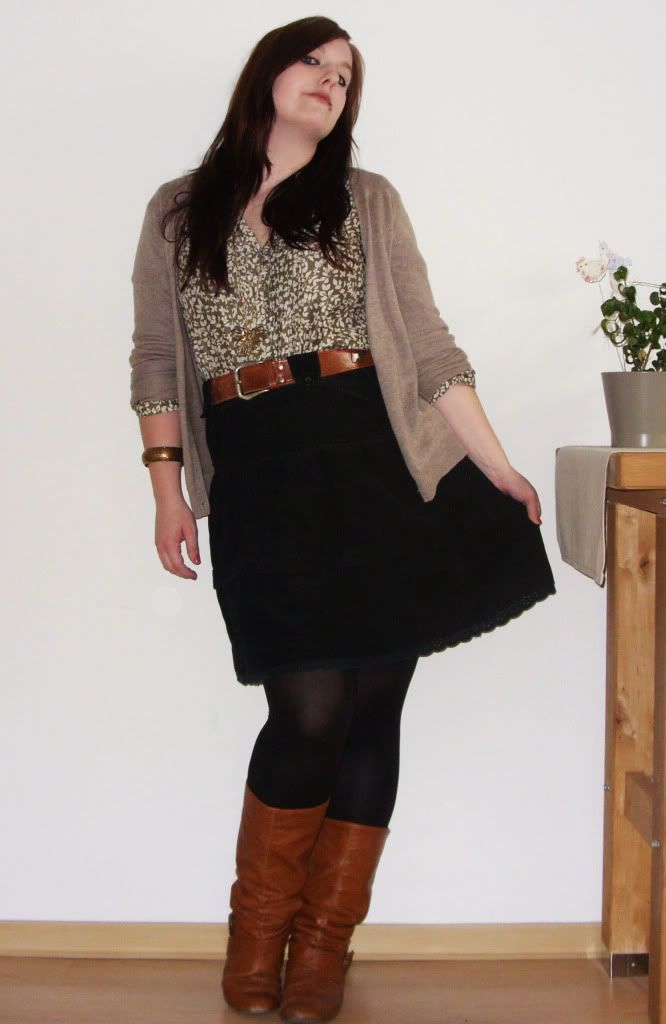 blouse and skirt: h&m, cardi: mango, belt: vintage, tights: c&a, boots: bullboxer,
bangle: accessorize, necklace: claire's
Since I had a pretty exhausting day today, I felt like wearing the blouse with some comfy jeans. I had to get up 4.30 am to drive my Dad and his girlfriend to the airport. I really don't remember the last time I had to get up so so early, seriously. When I finally headed to work at 7.45 am, I felt like I was up for half a day already.
Remember this scarf from some older looks? I didn't know what a multitalent this scarf is when I bought it. I got it from Ebay for 10 Euro because I liked the birds print and needed something yellow for spring. It's so awesome how this mustary yellow goes with almost every outfit I put together. If it wouldn't be too boring, I'd probably wear it everyday :)
Don't miss out on my current giveaway!
Have a great day!
now playing: newton faulkner - bad man