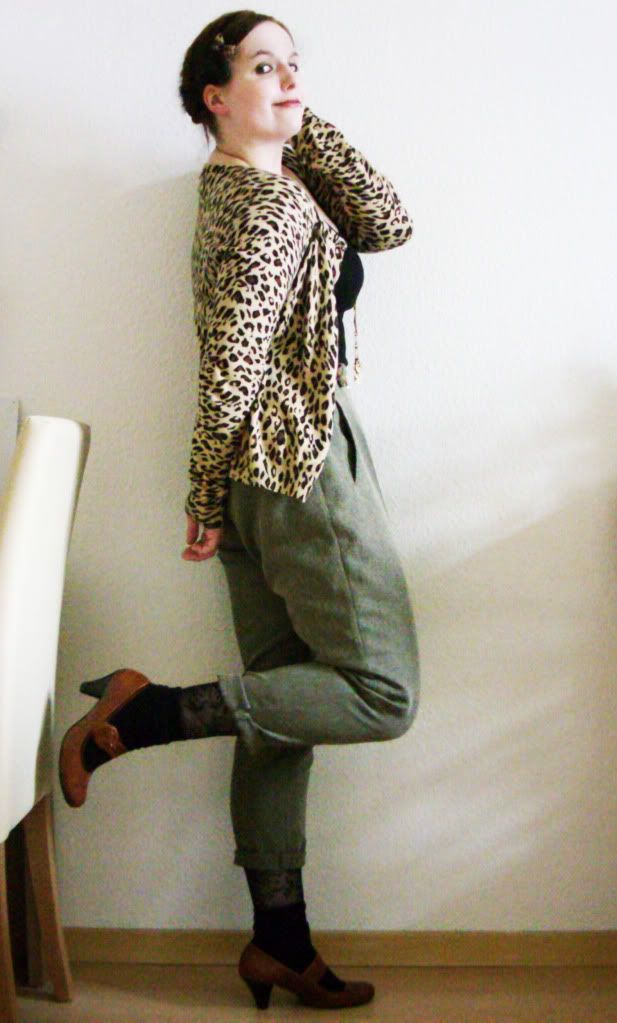 Hi guys!
As promised, here's the outfit post for today. I didn't really leave the appartment today, only to go to the supermarket, because Patrick has to work at the German regional election the whole day and I didn't want to go out and spend money on something. I'm a bit short of cash this month, so I wanted to save money today so that I can spend it tomorrow cause I'm going to a
big fleamarket
!
I'm so looking forward to it, I love fleamarkets! :)
What's even better is, that I go there with a friend who I don't meet very often. She actually lives pretty much in the next town, but somehow we're both too busy.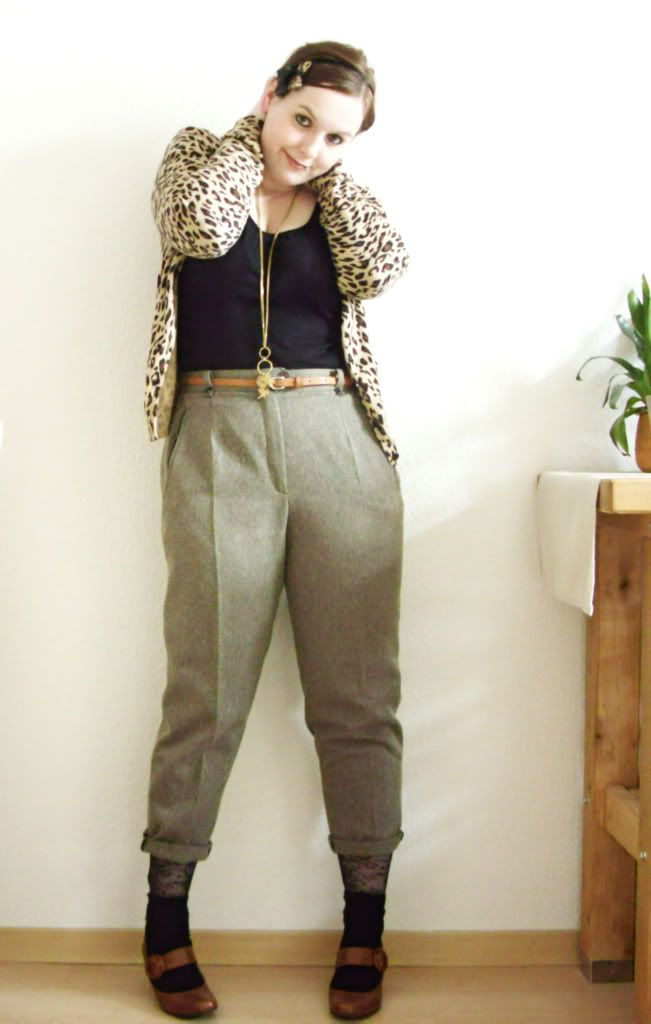 pants: ebay, shirt: h&m, cardi: h&m,
hair accessoires: h&m, tights: accessorize, shoes: görtz
necklace: accessorize

And now for something completely different: the granny pants. Well, I bought them on Ebay for only 4 Euro and I really like their look. I've seen these kind of pants in so many blogs in the last time and found them so cool, but I've only seen them on skinny girls. I'm not sure if I can pull them off as good as skinny people. I'm not really skinny, so what do you think: shall I keep them or rather not? Please tell me, I'm not sure yet.
I haven't worn the pants out, I just wanted to try out how to style them.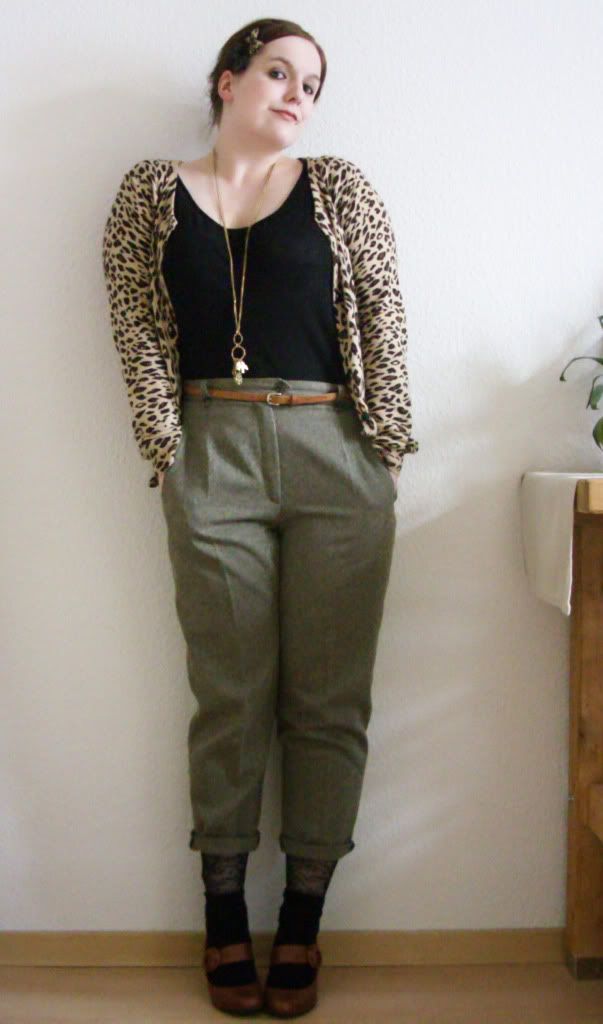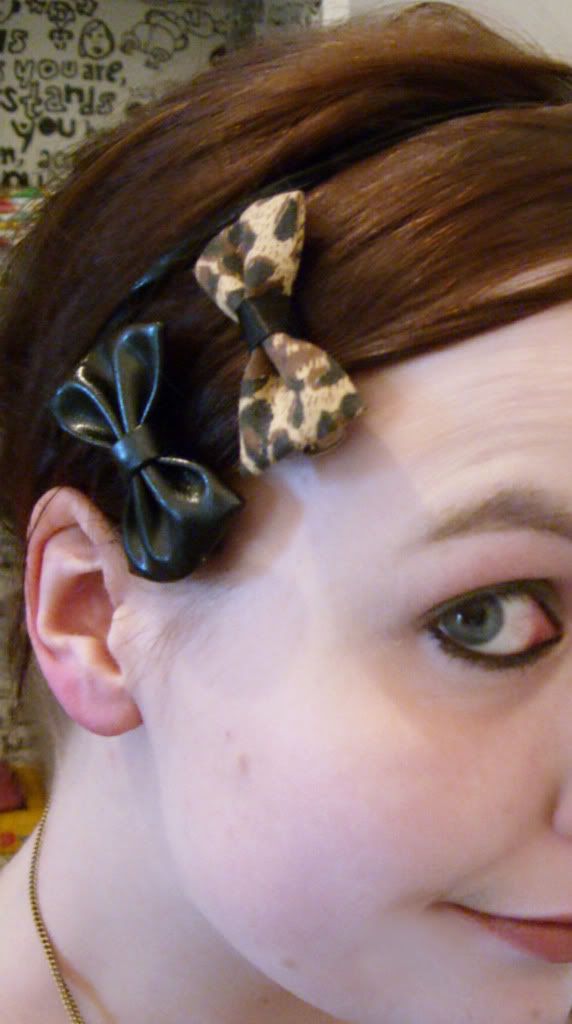 Well, that's pretty much it for today because, as I said, I was at home most of the time. I found a really cute online shop that sells the most beautiful bag I've ever seen! I'll make a post about it very soon! Just wait and see! ;)
Oh and the lovely lady from
In Bug's Drawers
has a great

giveaway going on

at the moment!
Click the picture to head over and join!
Have a great day!
now playing: glasvegas - geraldine