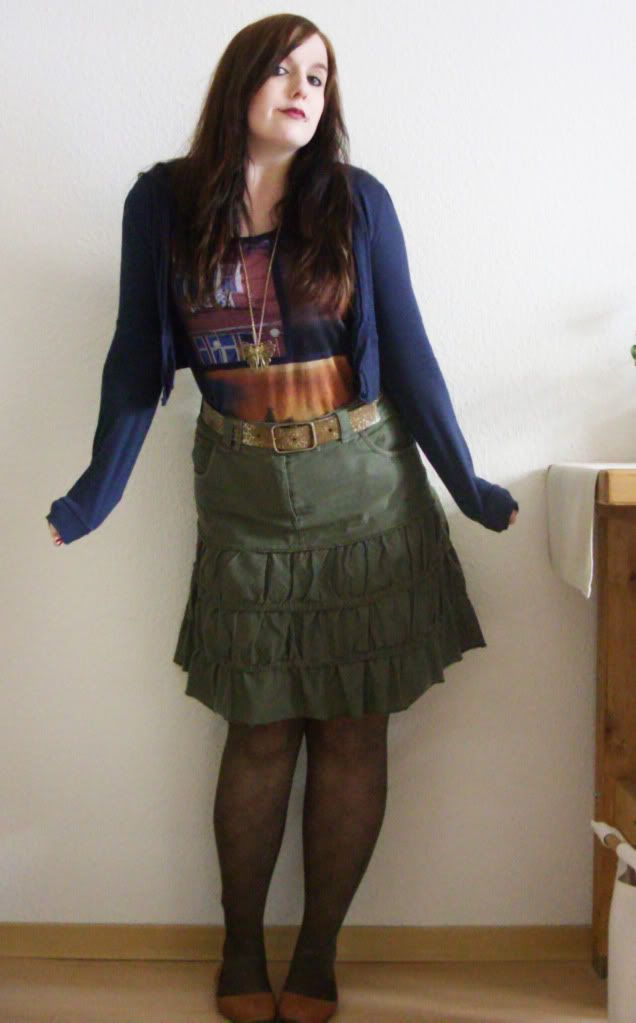 Hi guys!
I hope you're doing fine?
I felt so indecisive today! I've been feeling like this for some days now, somehow I've been having difficulties with putting together refreshing new outfits with all the "old" clothes I got. Well, they're not old, but I've shown them in pictures a lot and it's getting harder to remix well-tried pieces without repeating looks from the past. Today's outfit for example includes nothing new, every piece in this look can be seen in the history of my blog and/or chictopia posts of the last months.
shirt: h&m, cardi: zara, skirt: surplus, tights: accessorize,
shoes: thrifted, belt: c&a, necklace: claire's
I have some pretty new pieces up my sleeve, but unfortunately it's not the weather for them yet...and I don't want to wear all my spring dresses with a jeans and pretend they are a tunic.
And I feel like there's such a lack of shoes in my shoe cabinet! It sucks that I own lots of sneakers and flats (is that what you call them? or are they ballet flats or something?), but there's no single pair of pretty vintage brogues or ankle boots to wear. I've been looking for them forever but it's really hard to find some that look good inspite of my sturdy calves.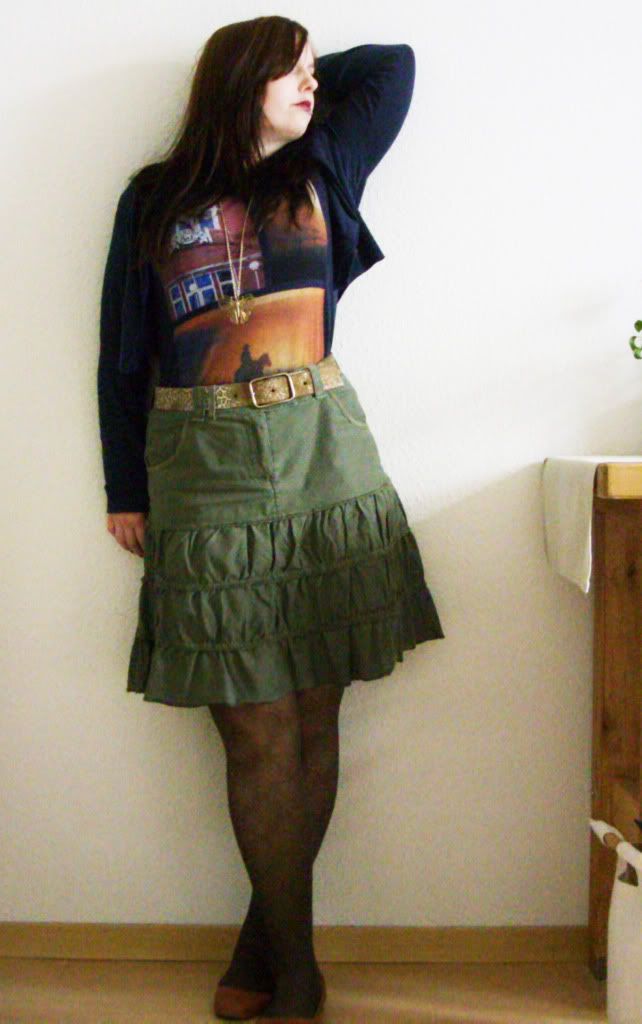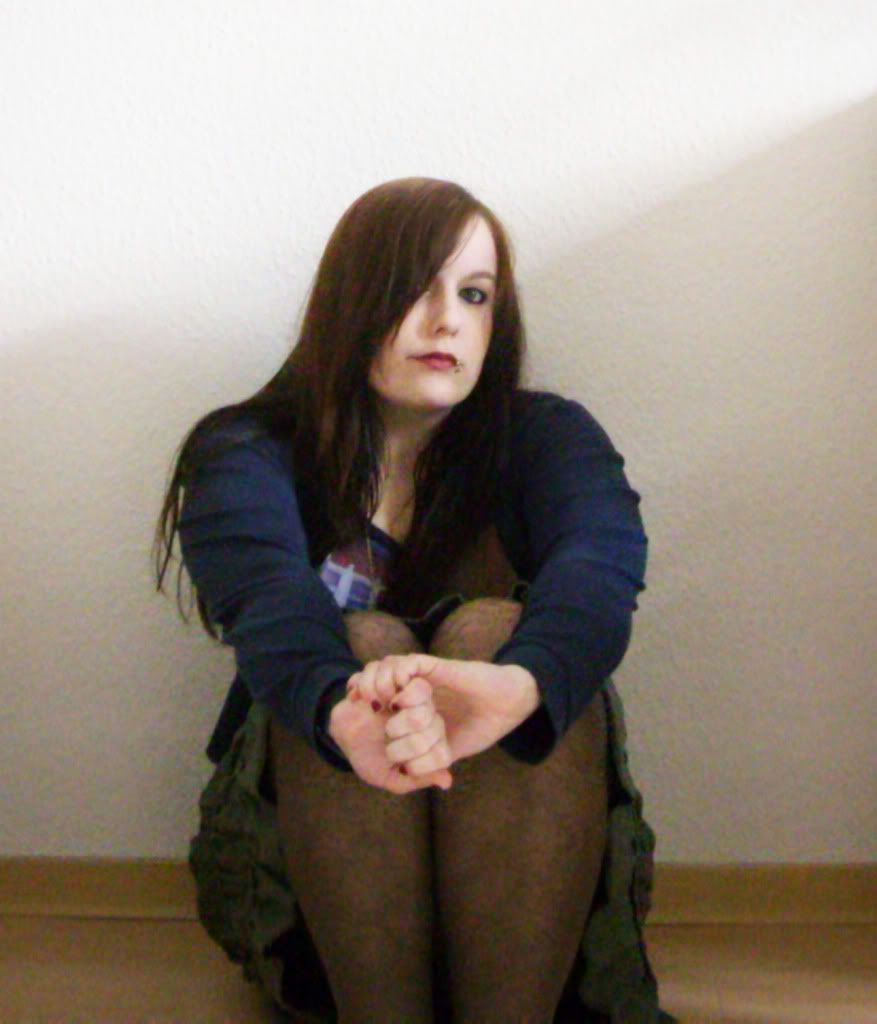 Well, the cute miss of
Pribble-Prabble
had a post about her gorgeous new shoes from Görtz yesterday, so she inspired me to go there today...guess what I found? Some fab light grey lace-ups with a springy restrained butterfly deco. I love them! And they were a single pair in the sale, yay! :) 40 Euro for genuine leather shoes.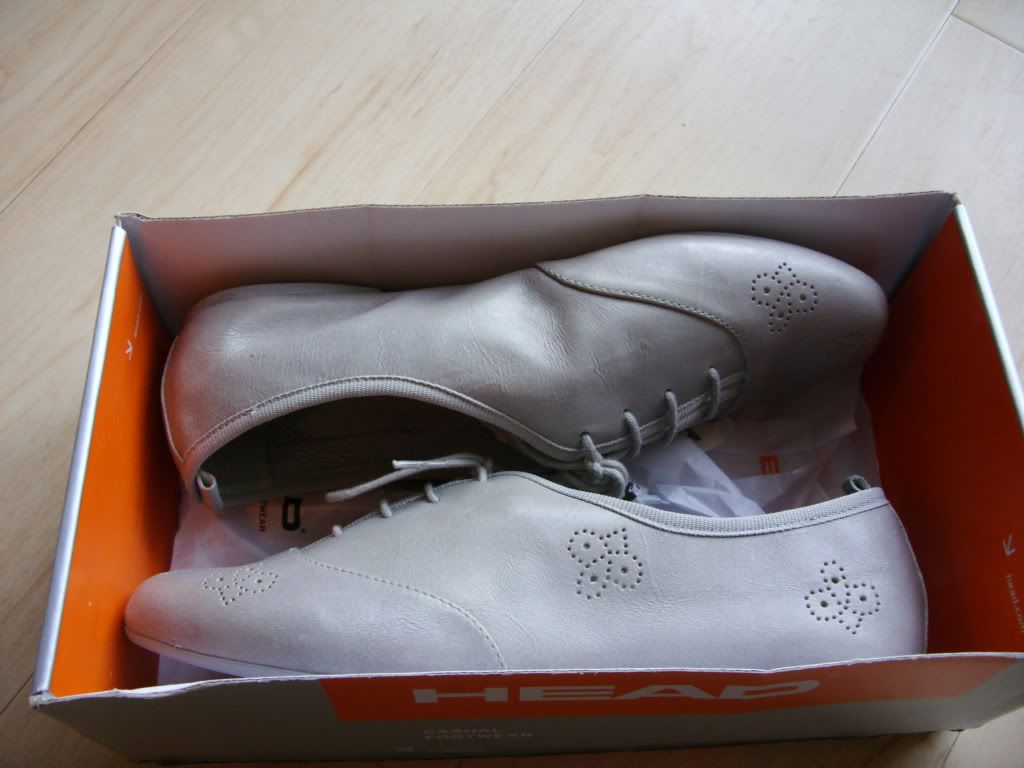 Oh and I'm wearing this gorgeous new lipstick I won at a giveaway competition of
Delightfully Tacky
! It has the perfect plum colour, I love it! But I don't wear it in its full blaze of colour cause it would look too gothic with my pale skin ;)
Thanks again Elizabeth!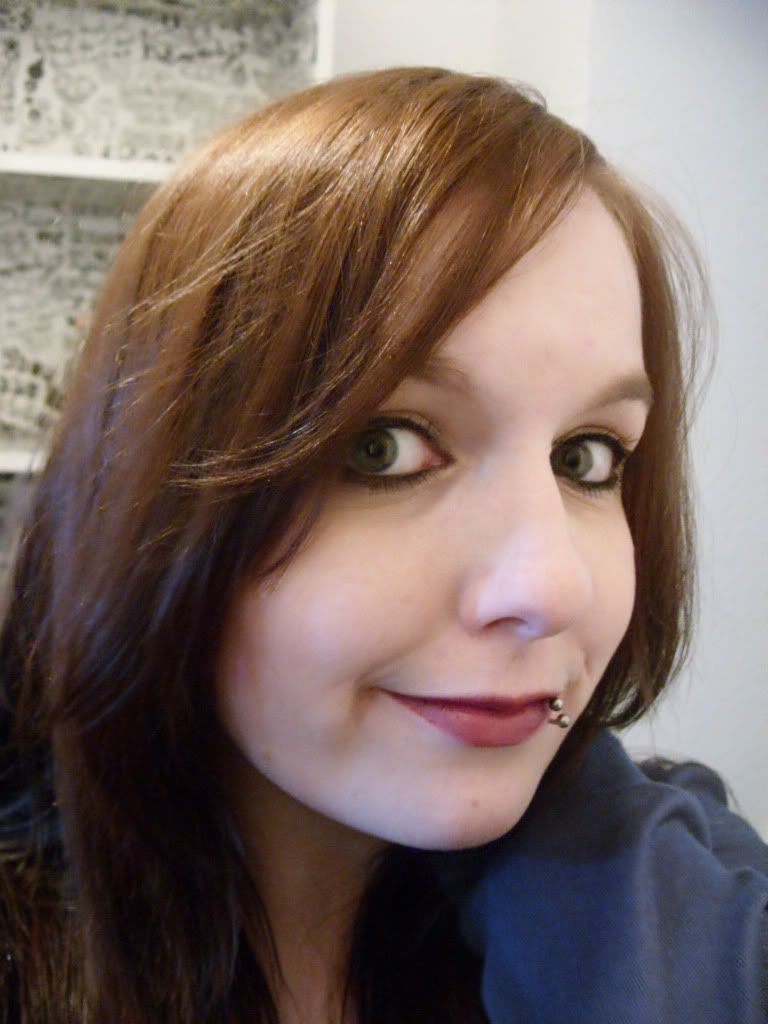 Because of my own and my mother's birthday at the weekend, I also bought:
two kinda ethno-style necklaces for my mum (she loves jewelry as much as I do)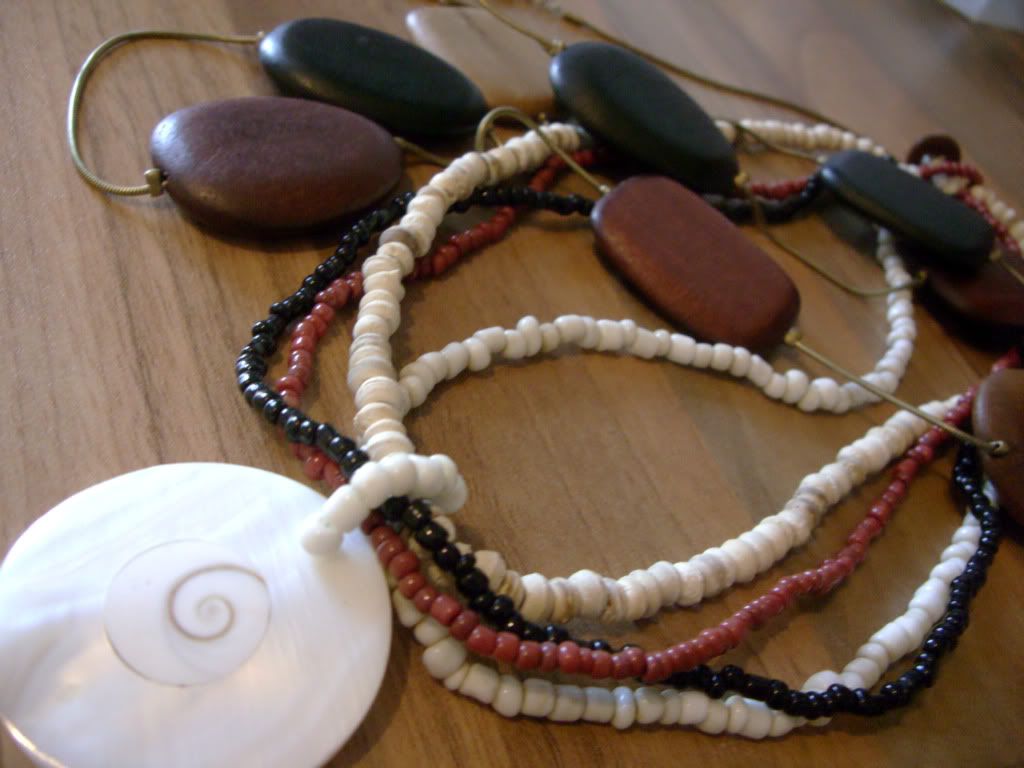 and two lovely rings as a pre-birthday present for me :)
(please ignore my chubby fingers...)
Have a nice day! :)
now playing:
mumford and sons - dust bowl dance