Hi guys!
Today was the fleamarket! It was my first fleamarket visit this year and had almost forgotten how much I love all the knick-knack the people offer there :)
I was wondering how many odds and ends must be lie around in the basements of the houses here in Duesseldorf. It's unbelievable, I'm always stunned about what people keep for years instead of throwing it away.
Some of my favourite quirky/funny sightings today were an old bright orange telephone, some supersparkly golden old lady pumps and a whole stand full of vintage toys! Awesome!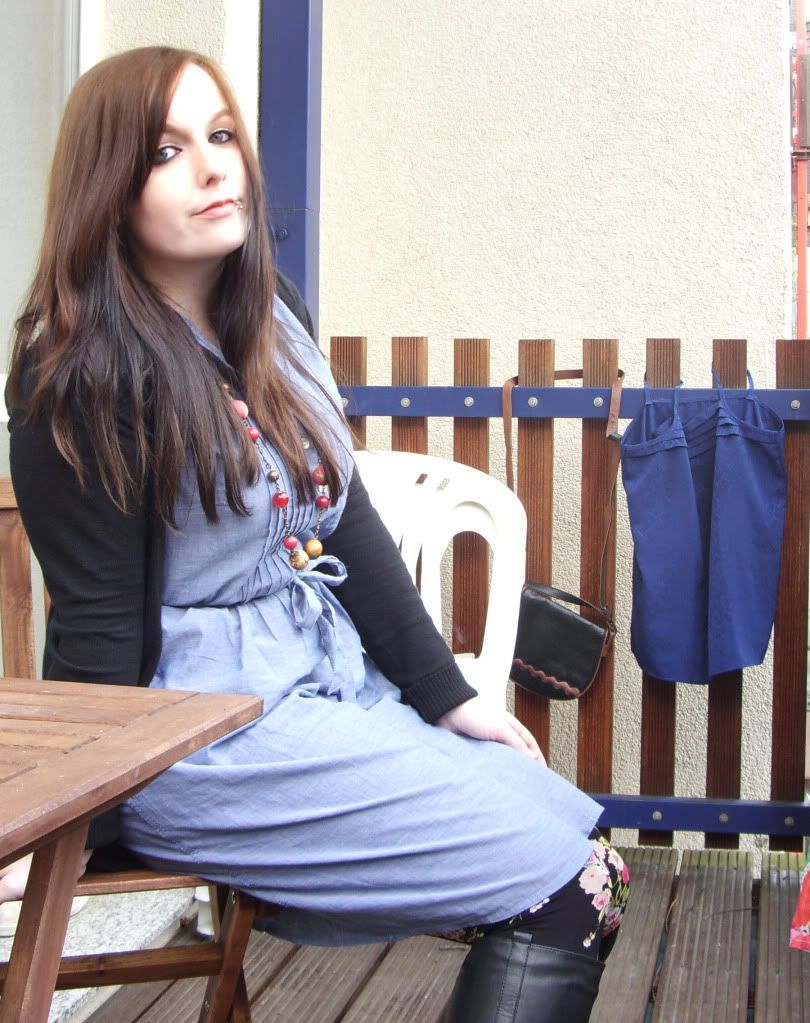 dress: h&m, leggings: mango, cardi: zara, boots: thrifted,
necklace: accessorize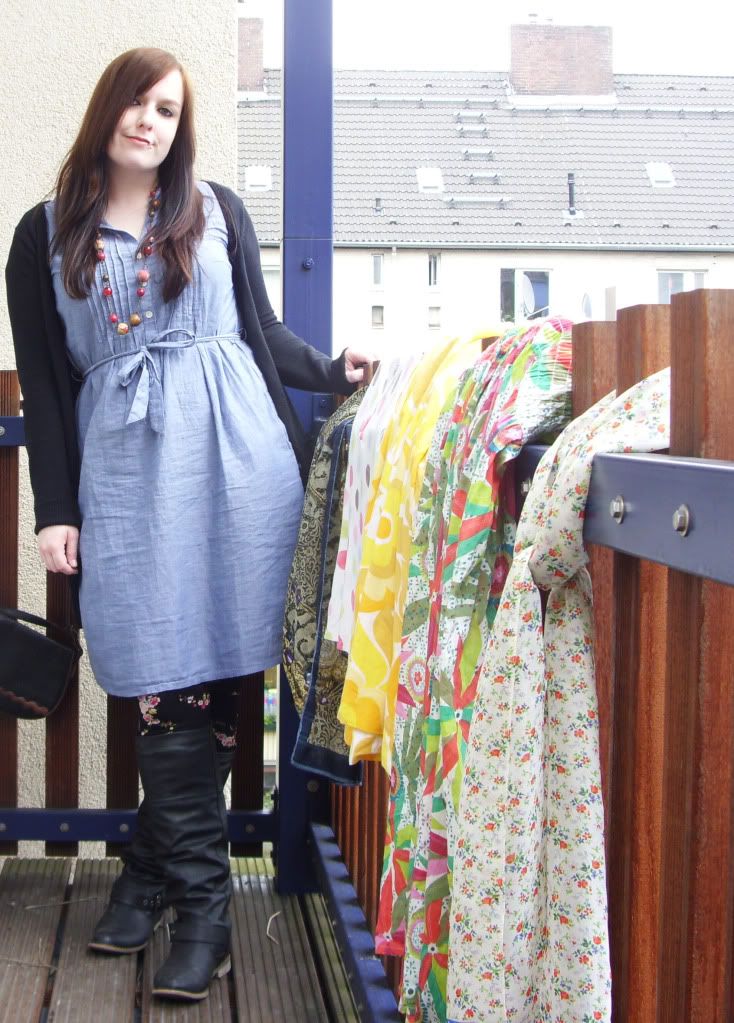 But I didn't buy much deco, I was focused on clothing, shoes and accessoires for me and for my upcoming etsy shop (because it seems the ebay buyers are too cheap to bid on things lately, so I'll put my ebay shop off for a while).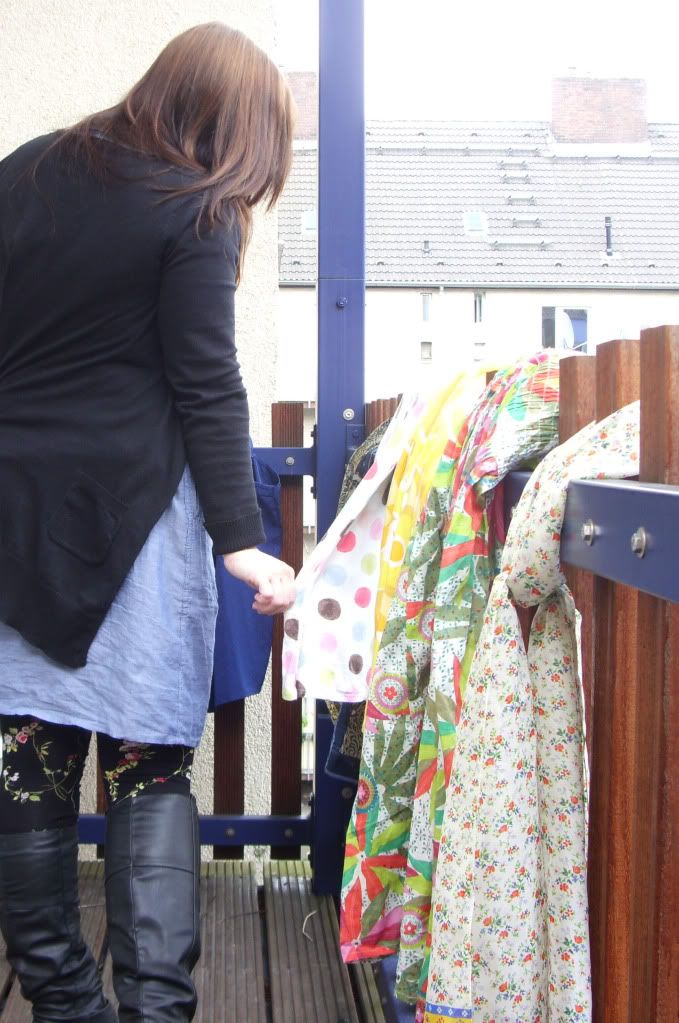 Okay, now about my finds: I found much more pretty stuff than I thought. And everything was really dirt cheap! I'll have to sort out what I keep for myself and what will be sold (I'm bad at giving pretty clothes out of my hands haha).
I bought a cute little leather bag, a wonderfully coloured sun dress, a chic darkblue top, a big scarf, a yellow floral skirt, a lovely watercolour-polkadots shirt, a floral tie, a floral scrunchy and two adorable matryoshkas (I love matryoshkas!), and I didn't spend more than 35 Euro on all of that! It was a great bargain shopping spree.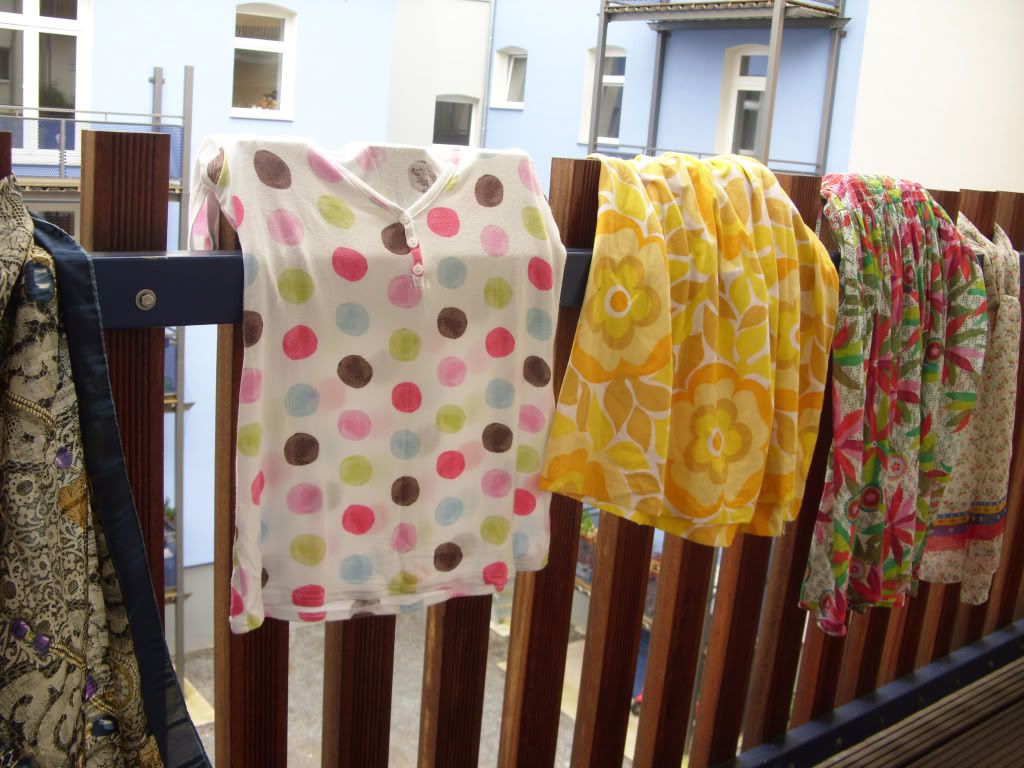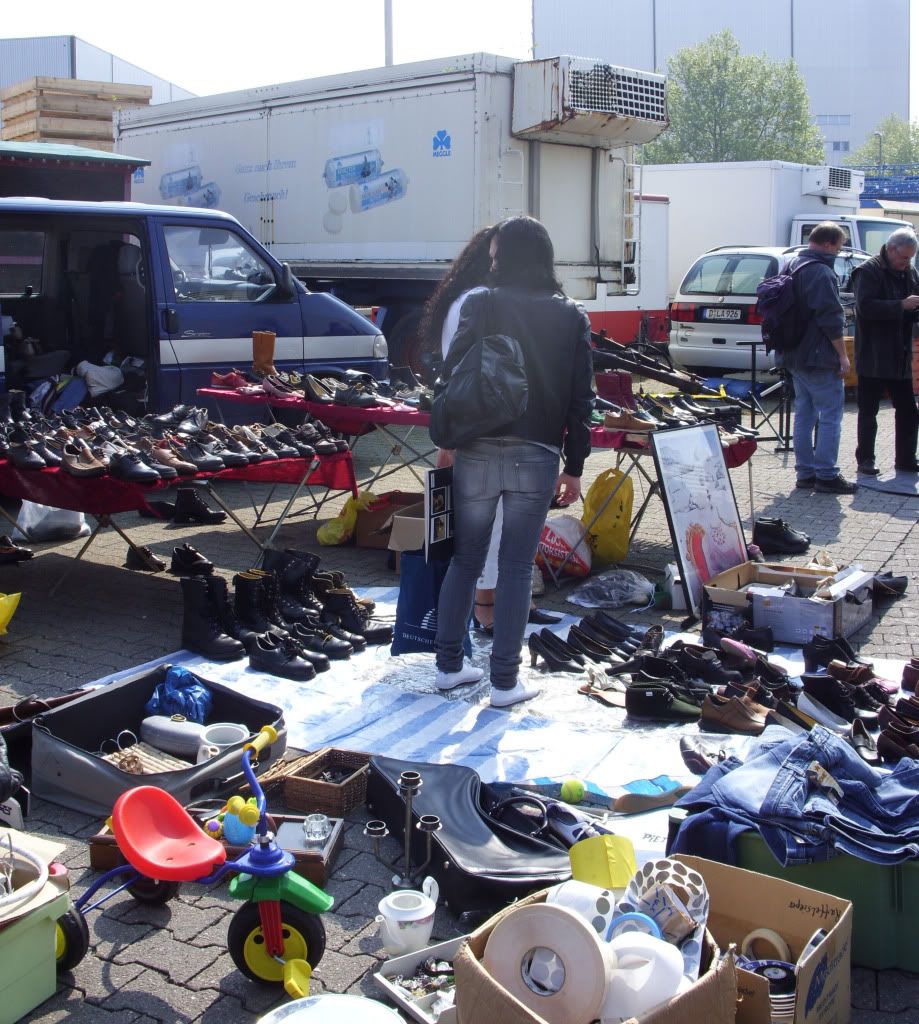 my friend and the seller looking for the shoe
The friend I went to the fleamarket with found some simple black vintage leather pumps...well, she was a bit unlucky today, because actually she only found one shoe and the other one was missing. The seller couldn't find it anywhere around his stand and offered her to look for the second shoe in his garage tonight and call her, so she could come and fetch it next week, haha. What a stupid coincidence to find the only shoe from this seller that doesn't have a matching part.
Anyway, I'm waiting for my boyfriend to come home from work now, so we can have supper (I'm so hungry...). Poor Patrick had to run around the state parliament and look after crashed computers all day and had no freetime this weekend. I'm so glad I'm still a student :)
Have a nice Sunday!
now playing: chiddy band feat. mgmt -
the opposite of adults (kids)