Hi guys!
Aaaw I'm so happy! Tomorrow is my birthday and Patrick was so cute to give me my present yesterday evening, so I could use it straightaway. That's why I'm writing this post here with my supercool new laptop :D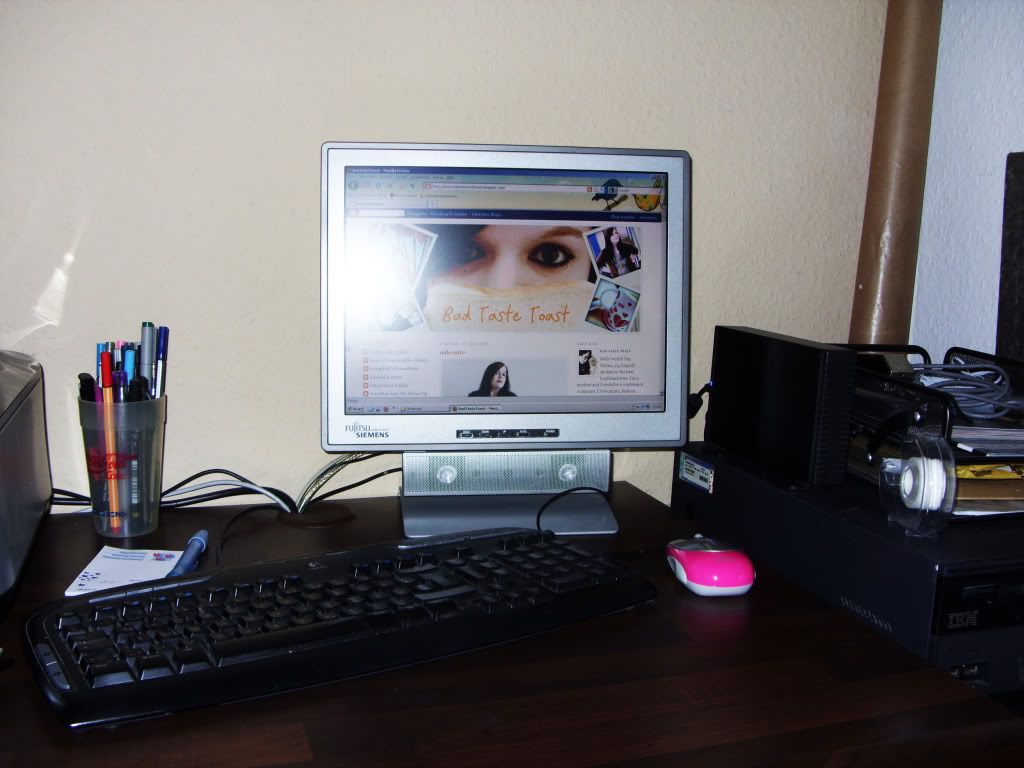 I'm so looking forward to the next days and the whole next week: my birthday (usually I hate getting older but this year it's awesome), visiting my mum (haven't seen her for weeks now), and the best thing is, that Duesseldorf has so many fleamarkets and I am as pleased as a Punch to go visit them all. If I only had known about the great fleamarket scene here before.
shirt: fleamarket, skirt: h&m, cardi: vero moda, belt: accessorize,
shoes: görtz17, boombox necklace: six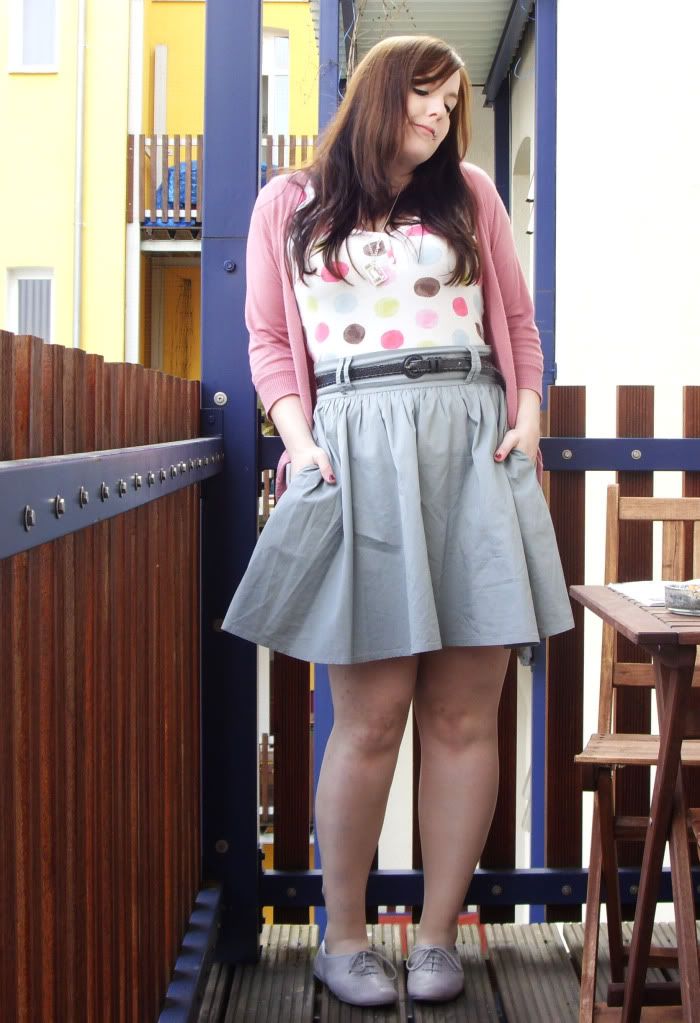 Today will be great, too. I'm going to pick up my best friend Farah at the main station tonight and then we exile Patrick to the living room and have a girls night with yum food and a pile of old photos and nailpolish and dvds in the bedroom. We don't see each other very often cause she lives 70 kilometres away, so this will be great fun :)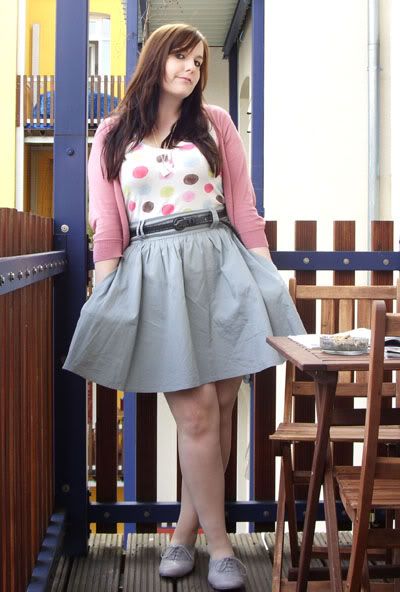 And the good times will be continued tomorrow with brunch at Canoo, a lovely little restaurant located on a boat on the Rhine. We'll meet some more girls there, I'm so looking forward to meeting them all again. The day after tomorrow I'll enjoy being cooked for by my dad and his girlfriend. Oh man, lots of food the next days... ;)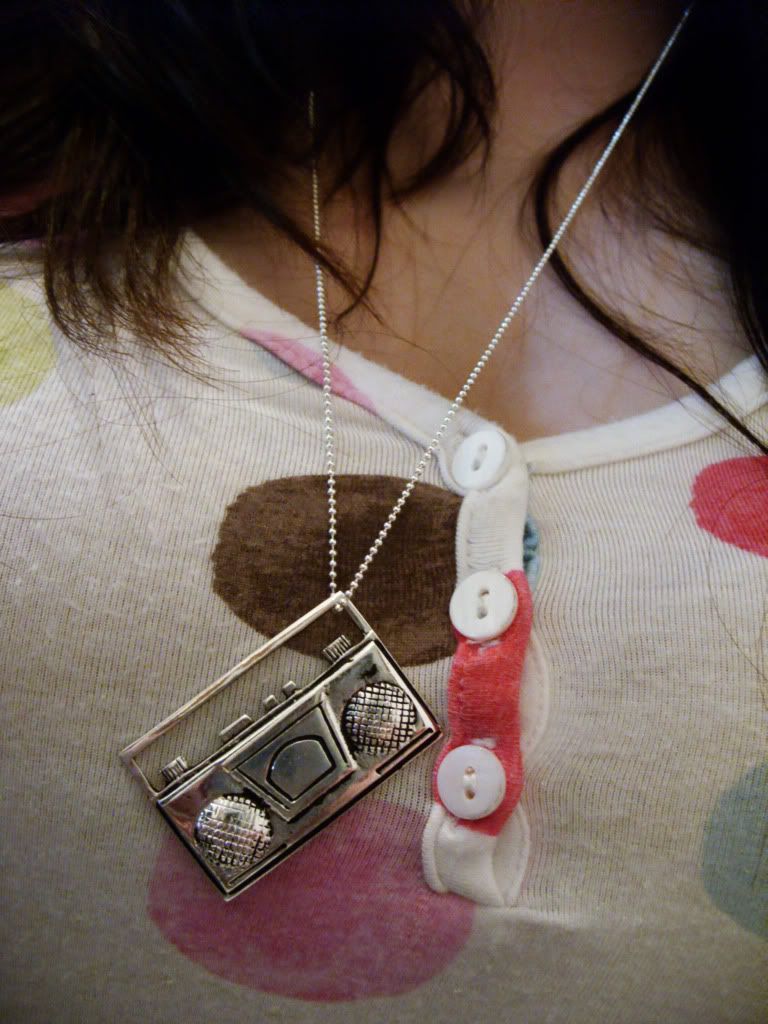 The outfit is from yesterday, I wore it to the office. The shirt is a 1 Euro bargain from the fleamarket, I think it's one of my new favourite shirts. I simply love the big dots and the watercolour effect :)
Have a wonderful Saturday!
now playing: rise against - to them these streets belong