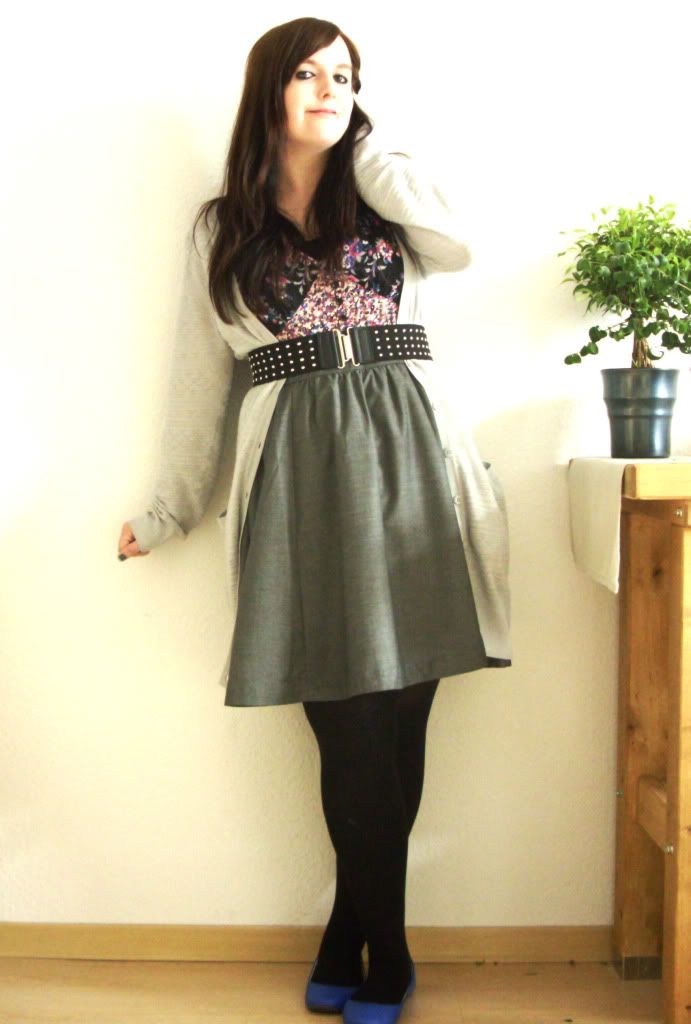 Hi guys!


How are you all doing today? :)

First of all I'd like to thank you guys for all the lovely comments on my posts here and also over at Chictopia! I really appreciate them and it's always interesting what you think about me and my looks and my thoughts and inspiration. It's wonderful to watch my blog grow with me and my readers!


I remember some months ago when I started blogging, I felt so unsure about everything and so intimidated by all these thousands of awesome fashion blogs out there, the variety was overwhelming, well and still is. But I really wanted to start something and I'm glad I did it because there were many things in life that I wanted to achieve and then I gave up before really getting into them.
So thank you for motivating me to go on folks! It's fun, it's inspiration, it's a challenge. I have so many ideas for topics to blog about and I hope I'll be able to work them all away one by one and of course I hope you'll keep on following. If I ever become too boring please tell me! :)

By the way: the first photo was not planned to look like that, but my camera has its own will, so I couldn't change it. I think it turned out a bit artsy, as if I had put a Photoshop filter on it. Cool or not?

blouse: oasis, cardi + skirt + belt: h&m, tights: accessorize, shoes: primark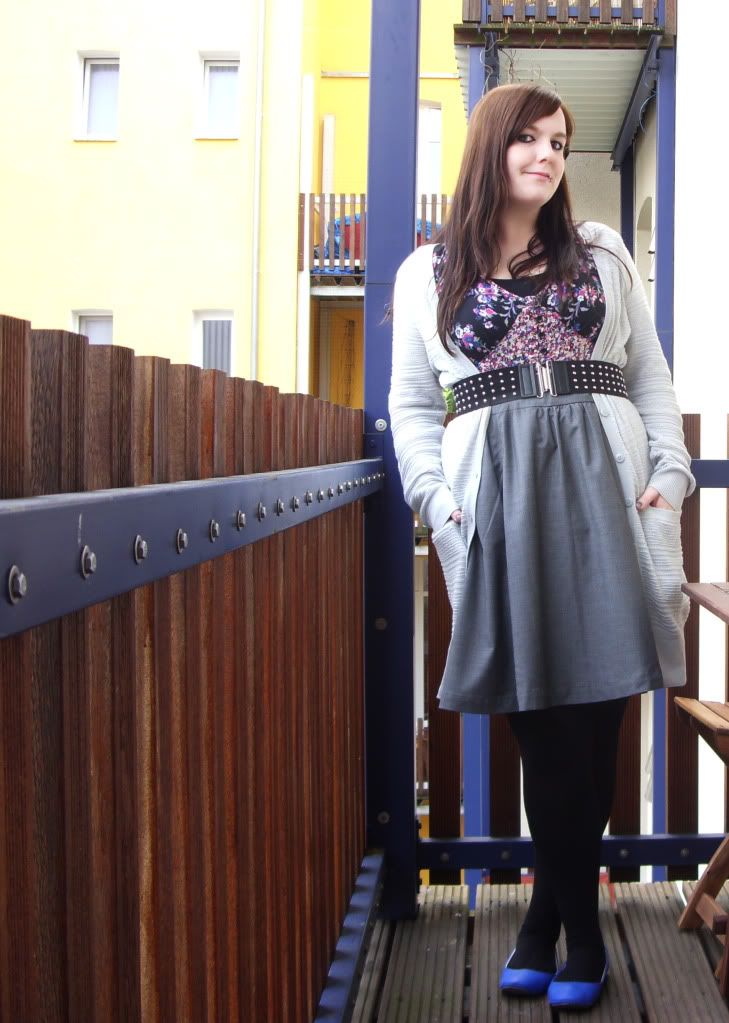 Okay, now for something completely different: summer legs!
I know I'm a bit late as it's already officially summer in Germany, but that's the topic I've been thinking about much lately. The issue is, that my legs are not the prettiest, but well, that's okay. A bigger problem is my congenital blemish.

As you might have noticed I have these red stains on my right leg, a thing which is called lymphoid haematoma. It (normally) doesn't hurt, it's just there and looks strange, but unfortunately some parts of it have been inflamed since last summer. So it hurts a bit and I have to put cream and powder and band-aid on it.
Furthermore I can't really shave the area around the inflamed spots (irritated skin), so my summer legs would look pretty stupid with hairy circles allover. It sounds ridiculous, I know :D but I really don't know if I should go for "I don't give a damn!" or if I'll have to wear tights to conceal my problem legs.
What do you think? I mean would you eye me
suspiciously with my pale red-stained band-aid blotched legs? Or wouldn't you even notice (haha, good one)?

I'm not a person that leads life after the opinion of others, but I'm curious about other people's comments about this topic, so I thought I could ask you guys :)
Alright, that's it for today. Now it's world cup time! I hope Germany can make it to win against Ghana, I'm keeping my fingers crossed ;)
Have a lovely day!
now playing:
two door cinema club - undercover martyn