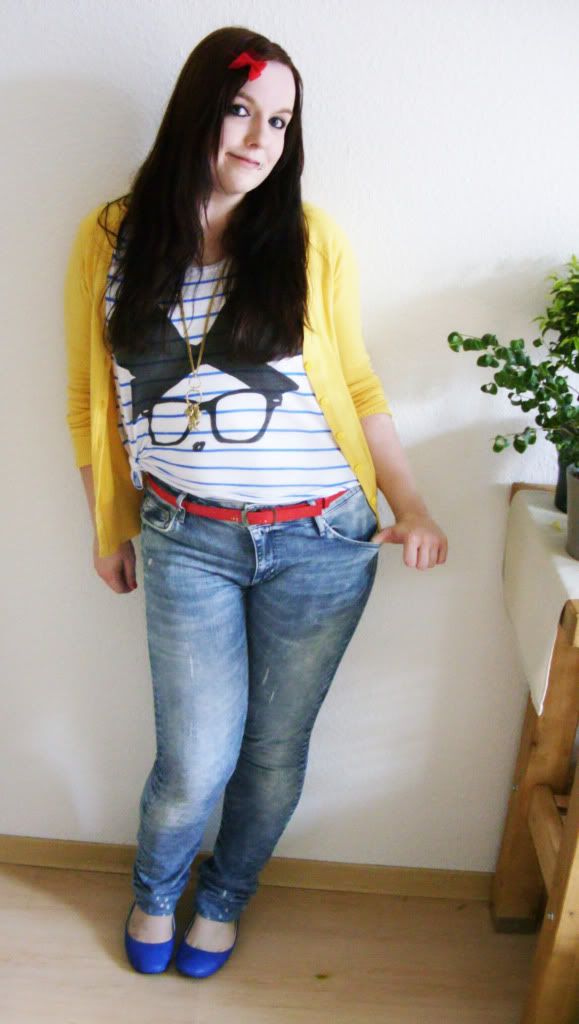 Hi guys!

Damn, these kids outside are going on my nerves today. Everytime it rings on the door I jump up because I think it's the parcel service (I'm waiting for some ebay stuff to arrive) and then I push the door opener and listen what happens in the staircase and - nothing.
The kids are playing knock down ginger (is this the right expression? I had to look it up?!), they suck! We live on the 2nd floor, so our doorbell is over the bells from the 1st and ground floor, can't they just simply push the lower buttons then? And those are not even cute kids. If they were cute it would be okay, but they are nasty little brats. Hanging around in the streets all day with nothing to do and (now the sad part) no parents who care about what they do.


cardi + jeans: h&m, shirt: zara, belt: vintage, necklace + bow hairpin: accessorize,
shoes: primark via ebay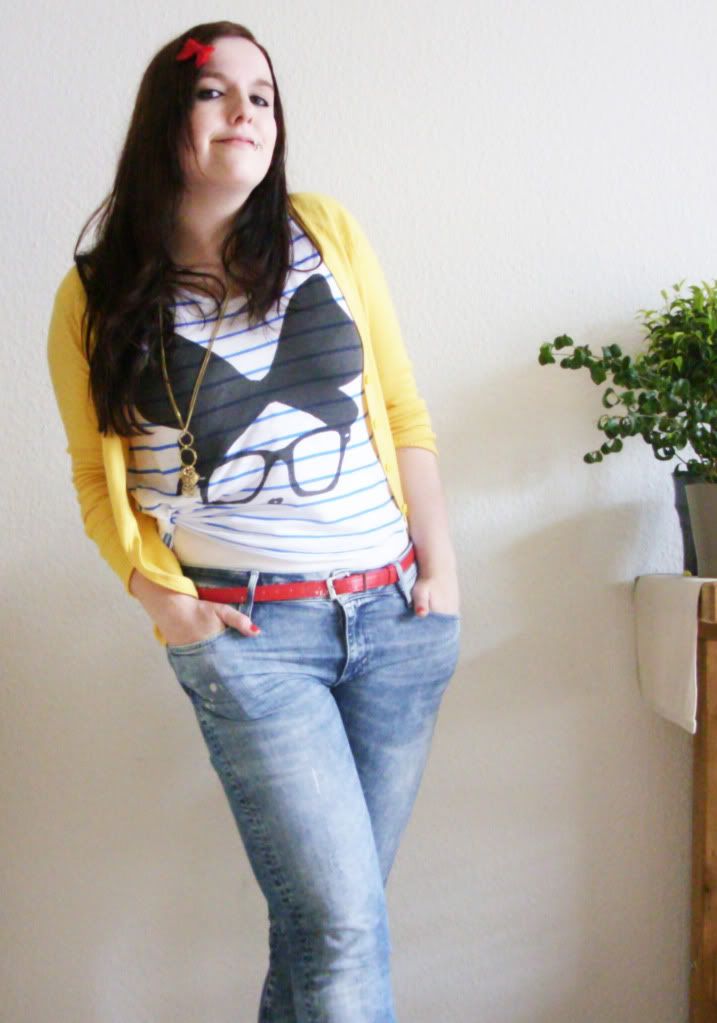 Anyway, enough hating for today. What else has happened? Hm oh yes, I planned to go to the "Bücherbummel" in the city after work, it's a kind of bazaar only for books that takes place on Düsseldorf's luxury shopping street "the Kö" from time to time. I've never been there but some fellow students told me it's cool. There are also readings from local authors and all.
Well, I'm glad it will still take place tomorrow because in my opinion today was too hot to do anything. The air humidity wasn't that high anymore, but the air is constantly humid in Germany in the summertime, so nasty! I came home, changed into my jogging pants and was done with the world. It really sucks when you are the kind of person who starts sweating after 2 minutes in the sun. How can you guys from the warm regions of the world stand this everyday?? I would die, seriously.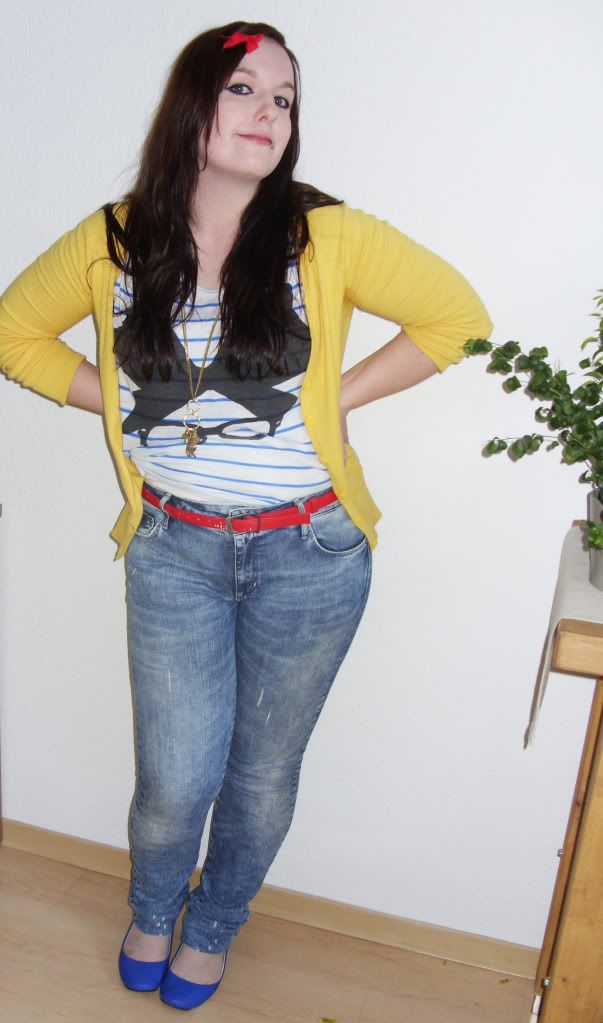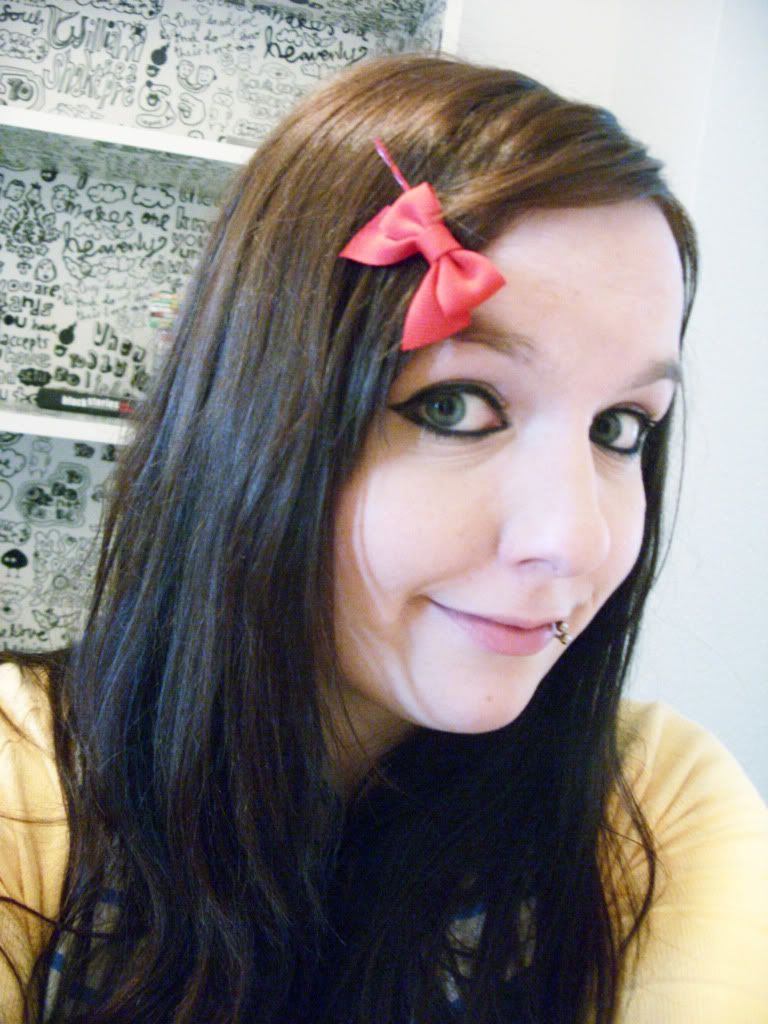 Being inside where it's pleasantly cool makes me happy. And I'm so looking forward to the next fleamarkets tomorrow and on Sunday! Remember when I went to this midnight market some time ago? I'll go there again tomorrow and hope to find some nice things :)

Talking about nice fleamarket stuff, I wanted to let you know that I added this cute vintage belt to my shop

The Little Owl Vintage

:




Feel free to take a closer look at the belt here.


Now it's time for supper before I have to go and pick up my Dad and his girlfriend from the airport. They were on vacation in Spain, lucky them :)

Have a lovely day you guys out there!




now playing: volbeat - maybellene i hofteholder