Hi guys!
I completely forgot to tell you about a movie that I happened to watch the other day!
Eagle vs. Shark
, a really interesting and cute and funny nerd lovestory! Anybody knows it?
It's an older film from 2007 but I had not really heard of it before. I just think I remember having seen a short review with a funny photo of a boy wearing an eagle costume and a girl wearing a (freakin cool) shark costume: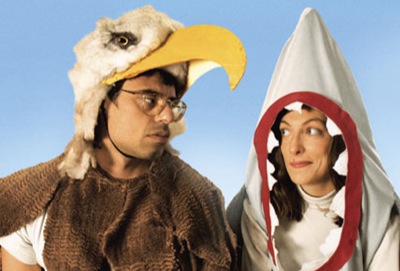 source:

www.slashfilm.com
Isn't this picture great? It actually is the DVD cover :)
I really loved that life and love are depicted pretty simple and naive in this movie, but that you don't get the impression of watching two idiots in love. It's more a kind of child-like playful and careless view on life and its ups and downs. And the main actress, Loren Horsley, is cute as a button in this role of the misty-eyed wallflower Lilly.
Okay, to say something about my outfit: it was perfectly comfy and a good choice for today's weather (and for running around on campus). I still didn't style new clothes, i took some "old" ones again and assigned myself the task to make this casual look more interesting with accessories. So, I hope you kinda like the result?! Well, I felt good in this outfit, so it can't be that bad :) And as my eyes are still irritated because of my allergy, I thought I put the focus on my lips instead by using the gorgeous plum lipstick that I won as a giveaway of Delightfully Tacky.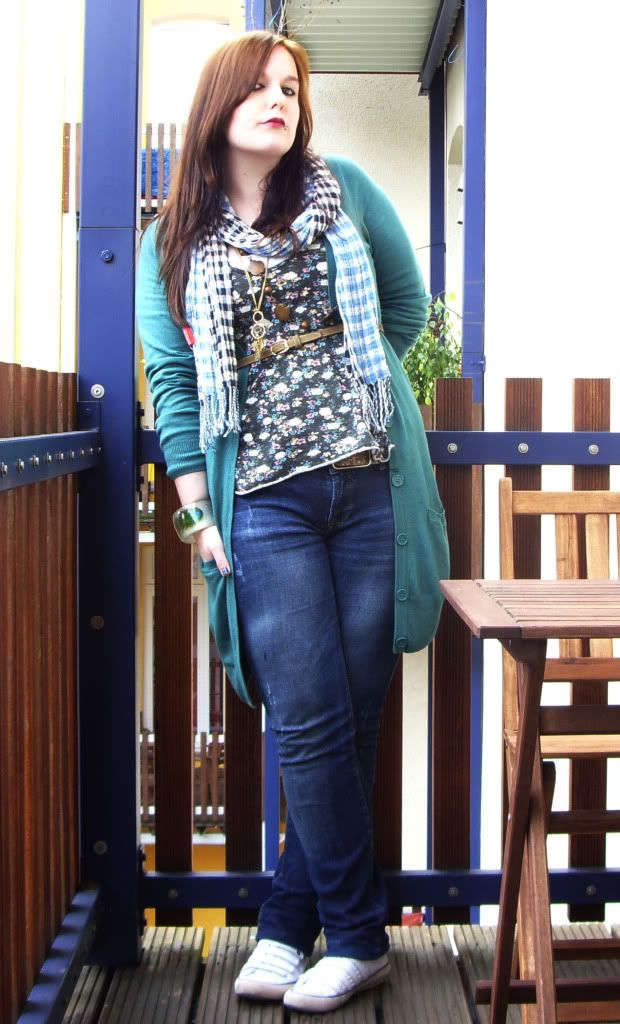 floral top: thrifted, cardi + scarf: h&m, jeans: zara, shoes: sacha,
belts: vintage + c&a,
jewelry: accessorize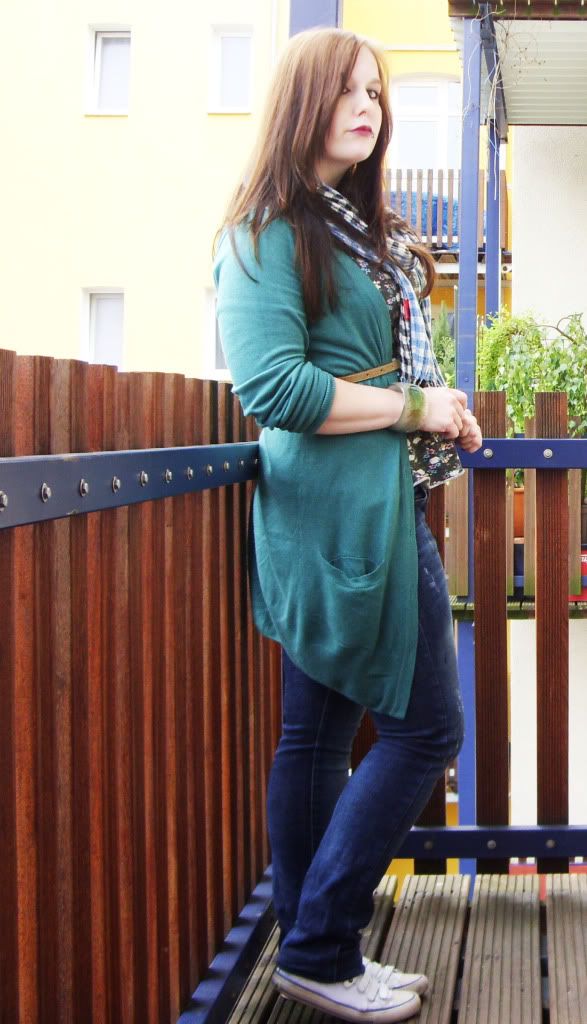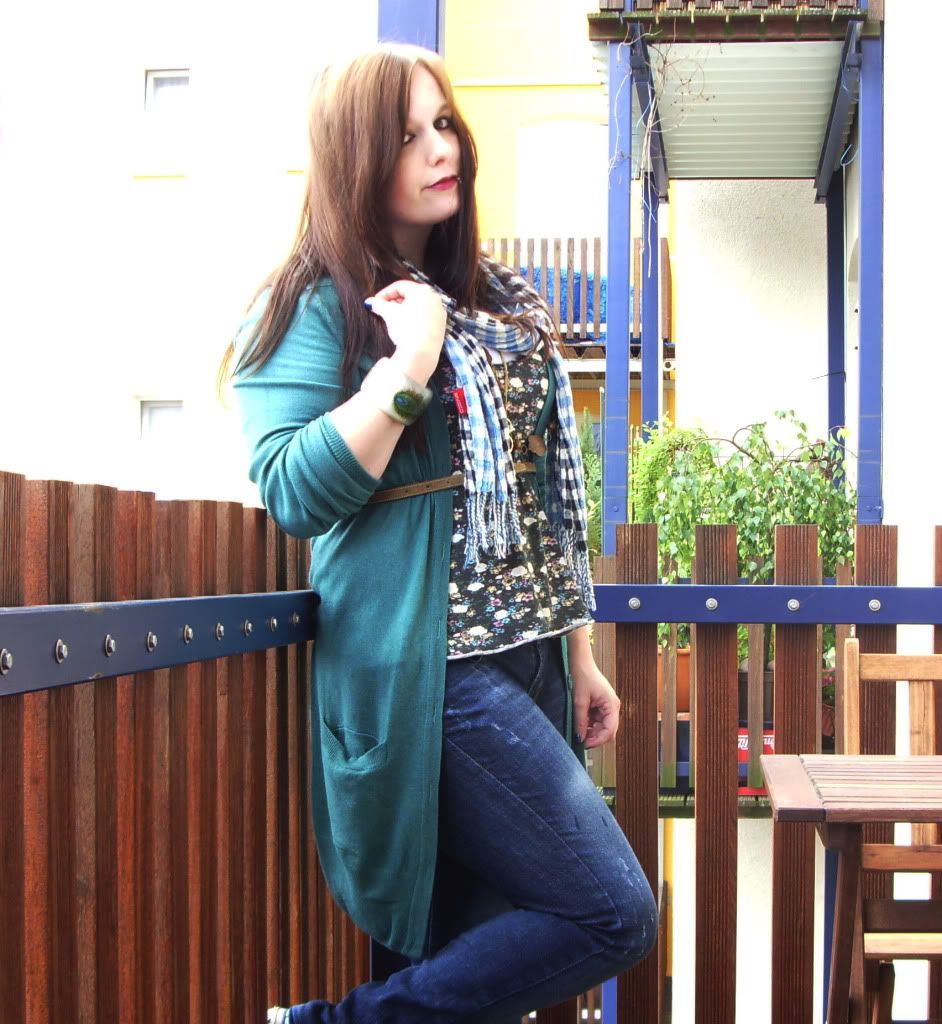 Patrick and I went to the city today to go shopping - for him. He's going to have a job interview (only to keep up appearances, because he actually has the job already),so he needs a really chic outfit for the first time in his life. Means we had to go and buy a tie, black pants and some no-sneaker-shoes and damn this stuff is so expensive! We got all three pieces in the sale but Patrick still had to spend a little fortune on them. Well, at least the pants are from Levi's and he can put together some casual outfits with them, too.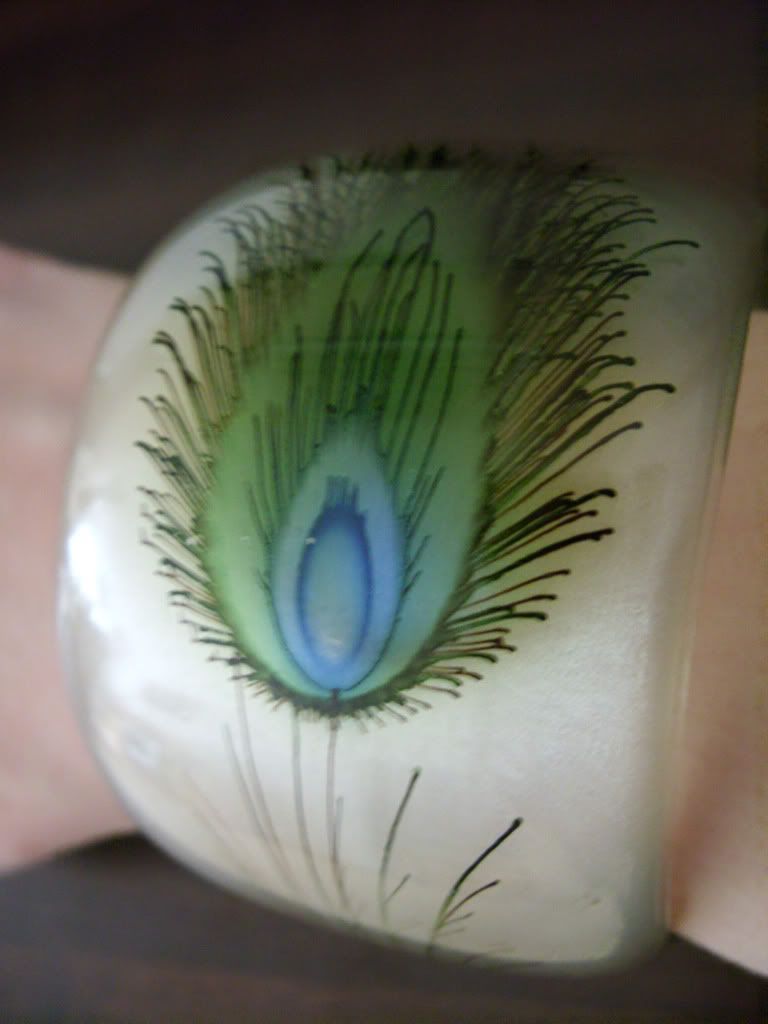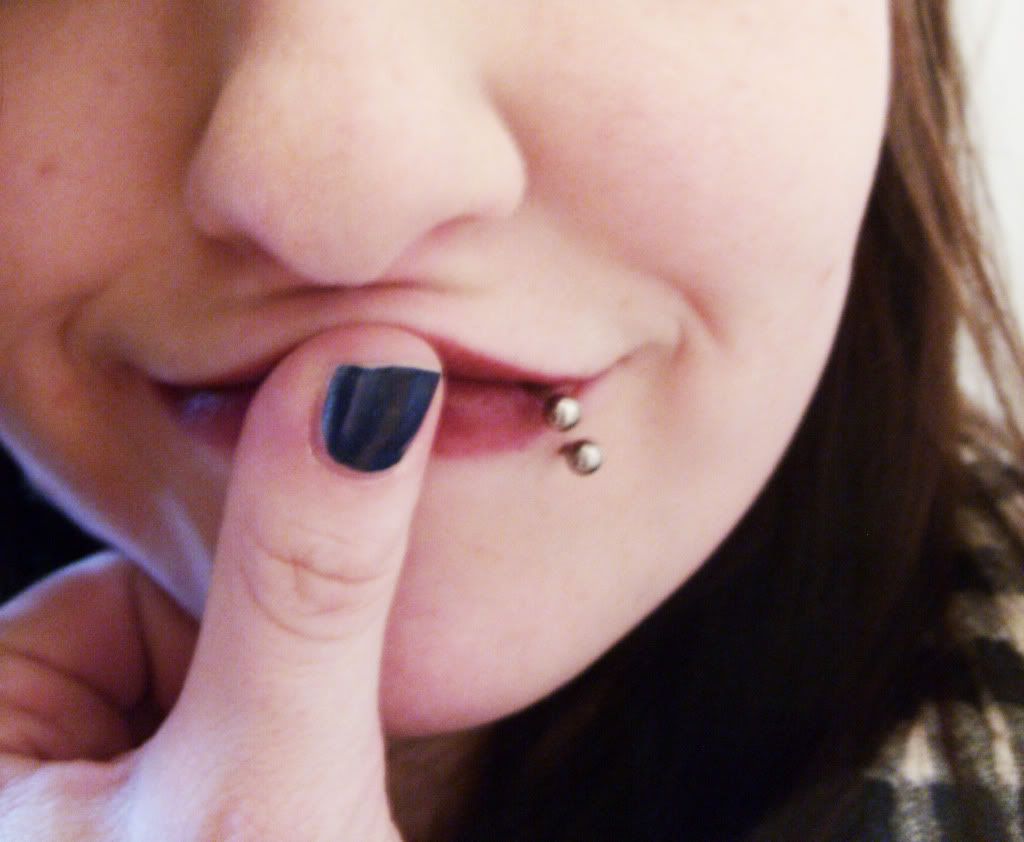 lipstick:

motives rich formula lipstick in color "vamp"

,
nailpolish: manhattan cosmetics collection nailpolish in colour 710G
Tomorrow is a holiday here in Germany, so we can pack ourselves on the sofa with a beer and relax a little now :)
Have a lovely day!