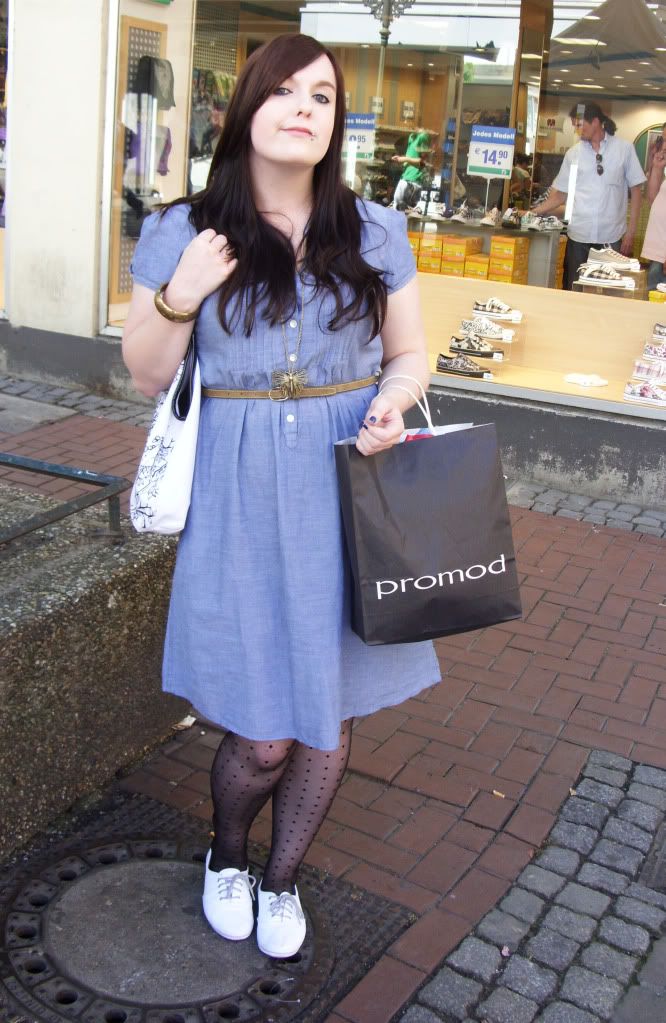 dress + tights: h&m, belt: vintage,shoes: ebay, bangle: accessorize, necklace: claire's, bag: vans




Hi guys!

Today I spent an awesome day with my Mum. I don't see her very often because I live about 70 kilometres away from my home village, so it's always great when she comes to visit me in the "big city" :)
We took a walk through the old town and went shopping (we both still had gift cards from our birthdays last months), we had a yummy Veggie Delite at Subway and coffee and pretzels later. It's so nice to spend time with her alone and chat and have fun.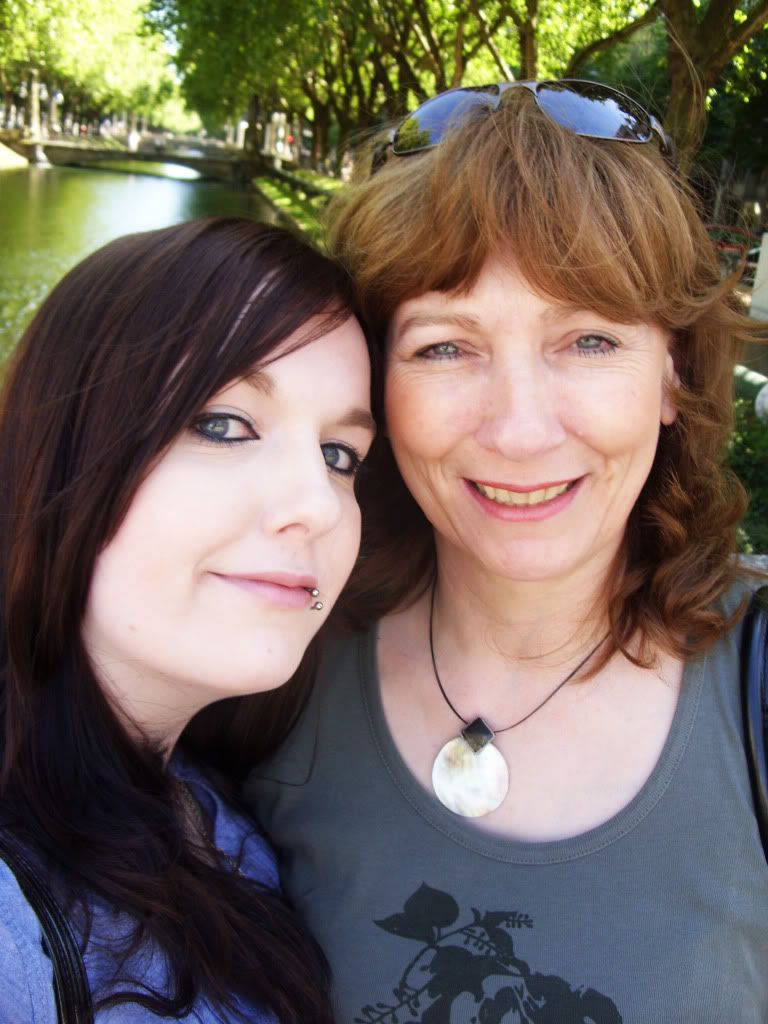 It was the lovesliest weather, very sunny with a nice cool wind, so the circumstances were perfect. I thought it would be nice to pretend to be a tourist, because Düsseldorf's oldtown and the shopping streets are really nice places, very green and with a kind of a little town canal that looks as if it was beamed here from Amsterdam or so. Normally I'm in a hurry and do not look around while running from A to B, but today it was different.


We had a very successful shopping spree: Mum found the new sandals she wanted (and wore them immediately)...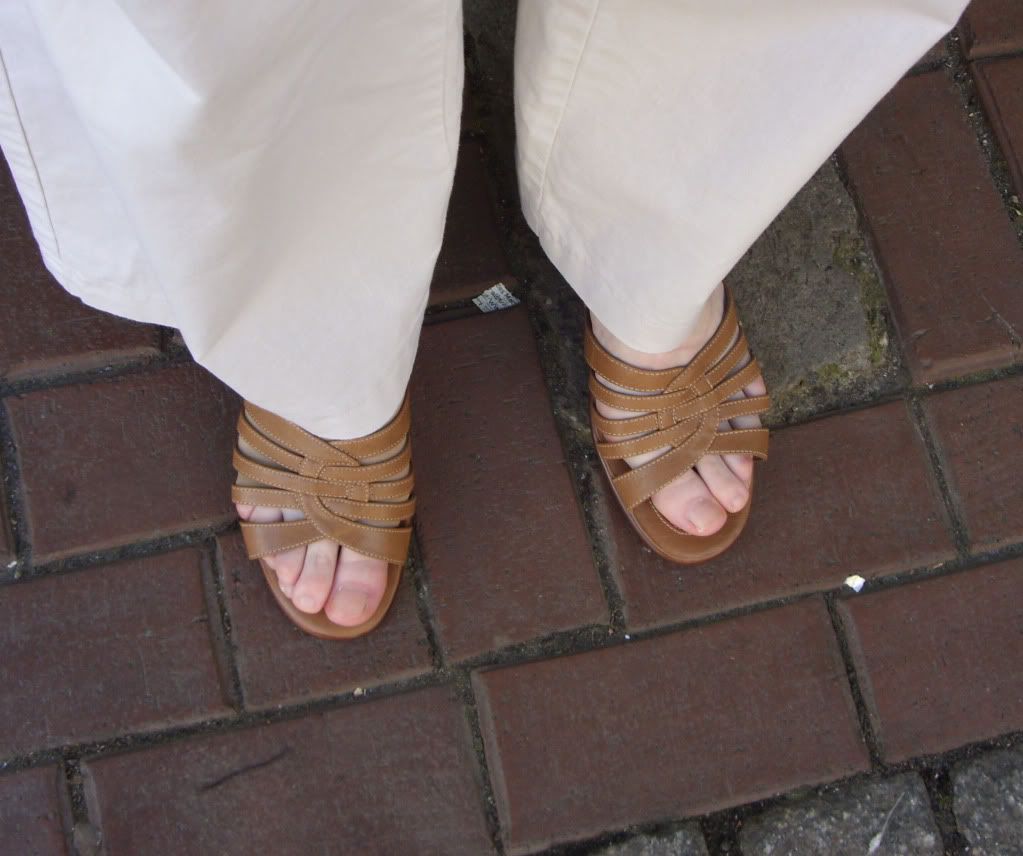 ...and I found some great bargains, too:





striped shirt: zara, knit vest: tom tailor, floral tights: accessorize, brown cardi + bangles: promod, grey cardi + scarf: h&m, hairspray: syoss, styling cream: john frieda




Here are some more photos from today: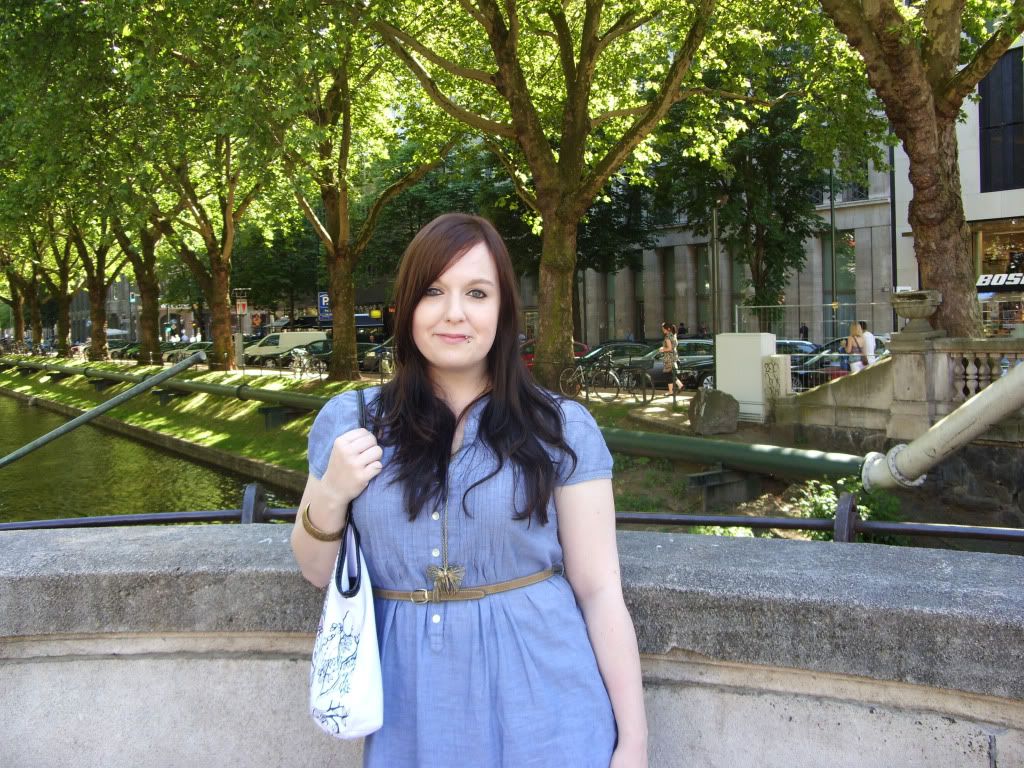 pretending-to-be-a-tourist-photo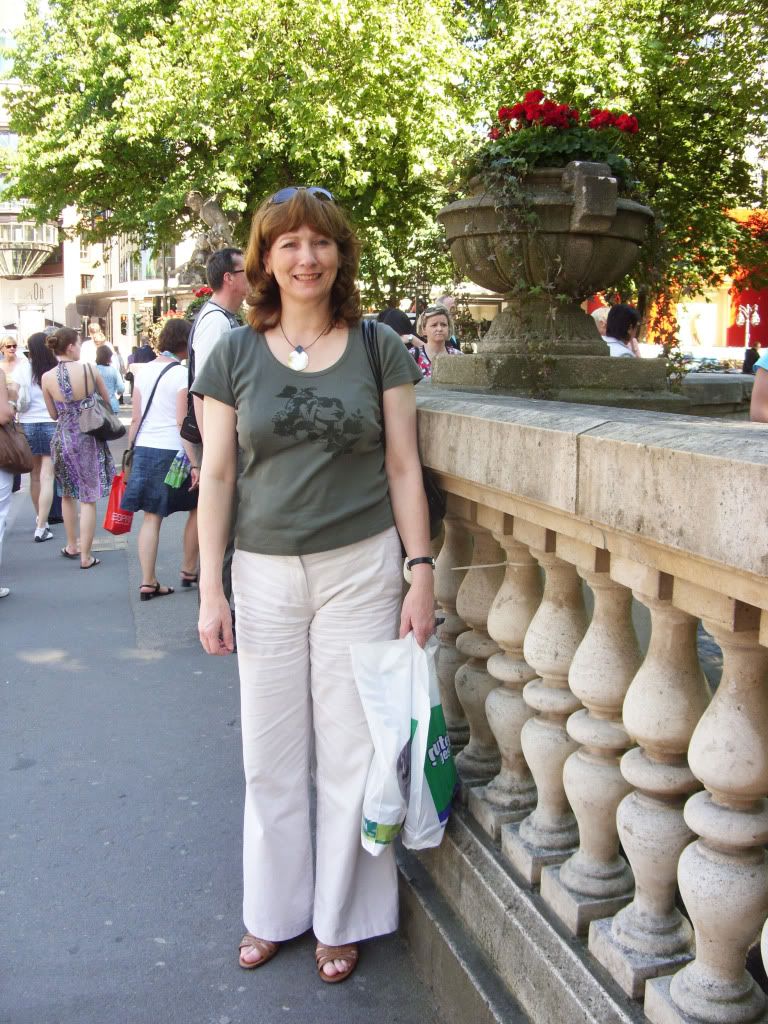 Mum's tourist shot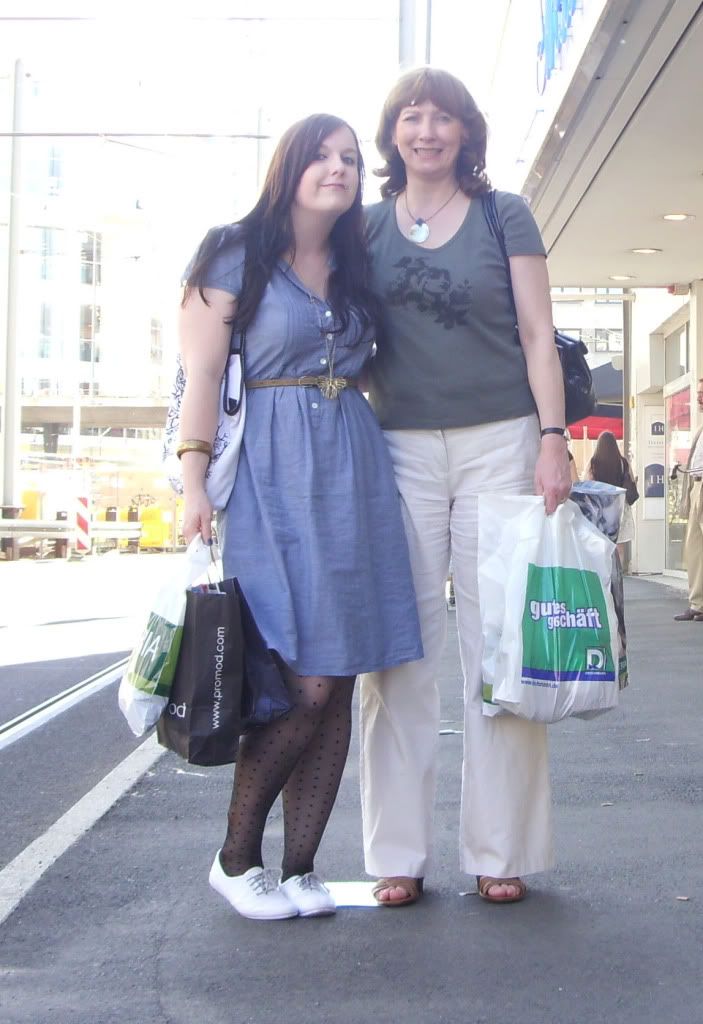 selftimer tourist shot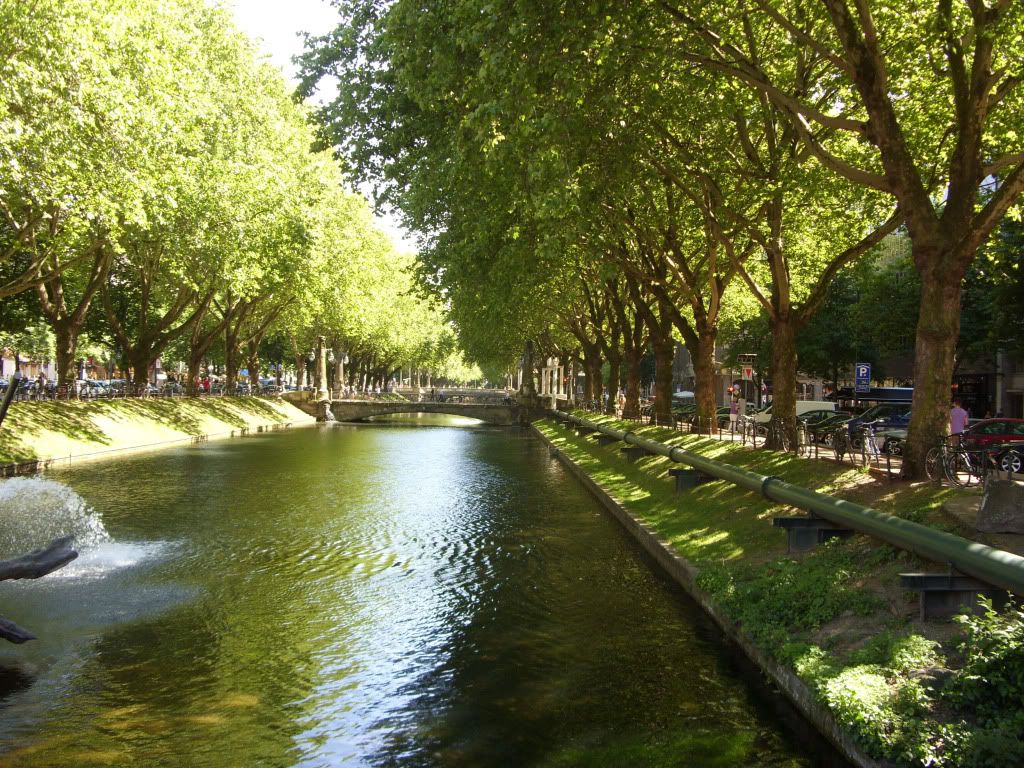 the lovely little canal in the middle of the luxury shopping street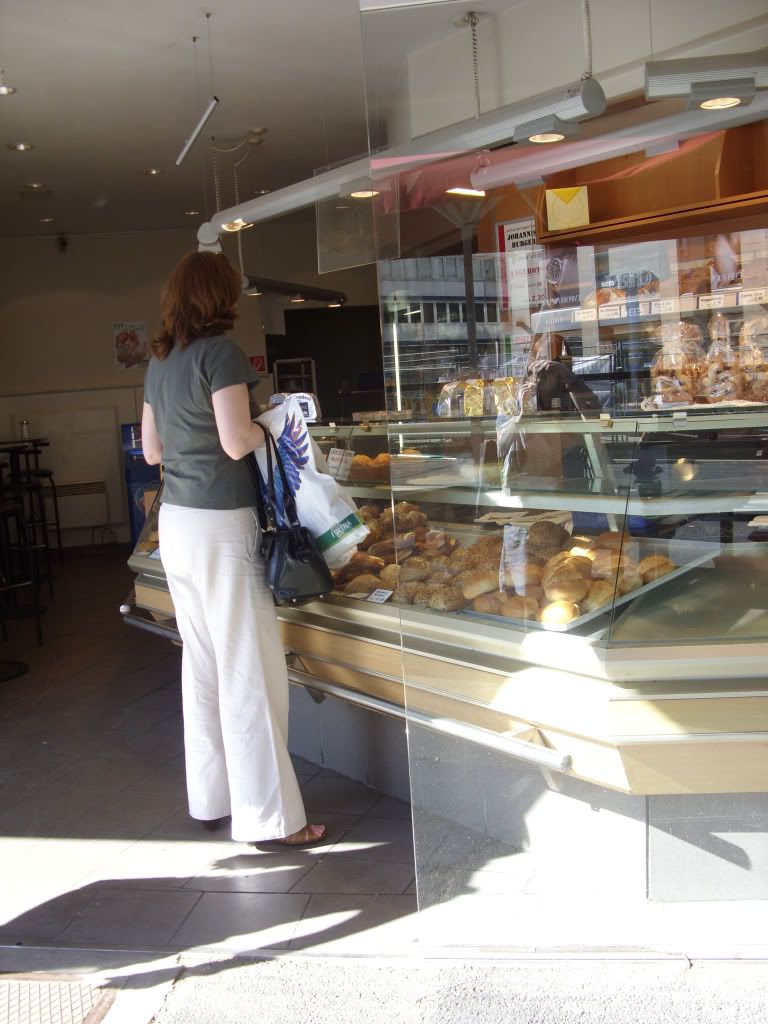 some rolls for the breakfast tomorrow



I also bought some pretty new flowers for the kitchen table!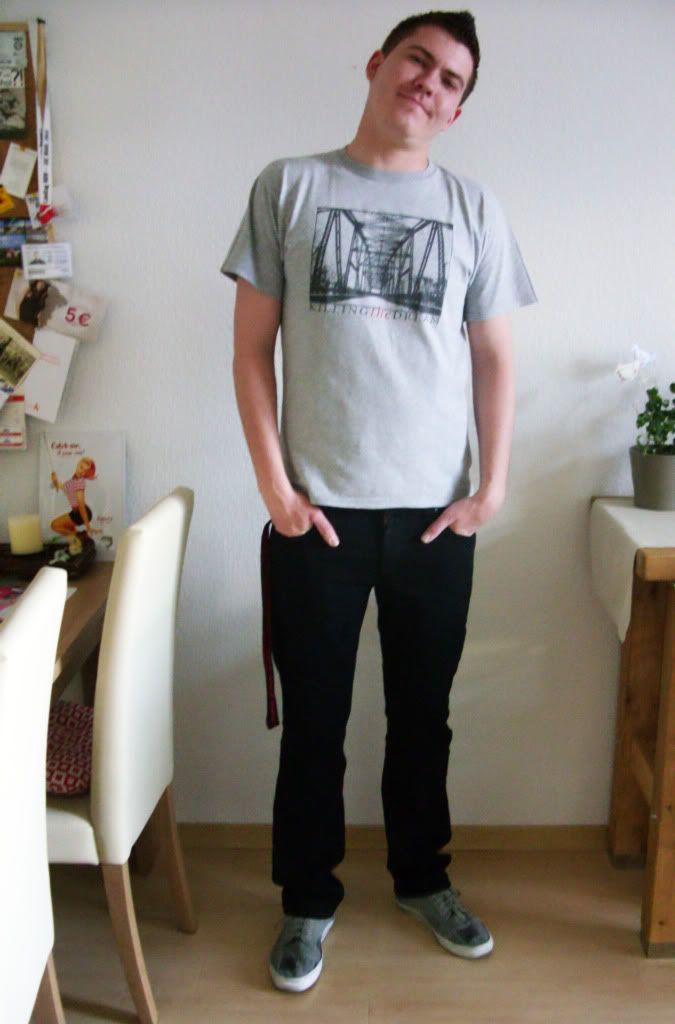 back home: Patrick in his chic new Levi's (his new favourite jeans)


Oh my, I have to get up early tomorrow because there's another fleamarket, a charity fleamarket organized by my university. So I think I'm going to get some sleep now.
Can't wait for tomorrow because there's a new cute outfit waiting to be worn on Mum's belated birthday party in the evening :)


Good night!