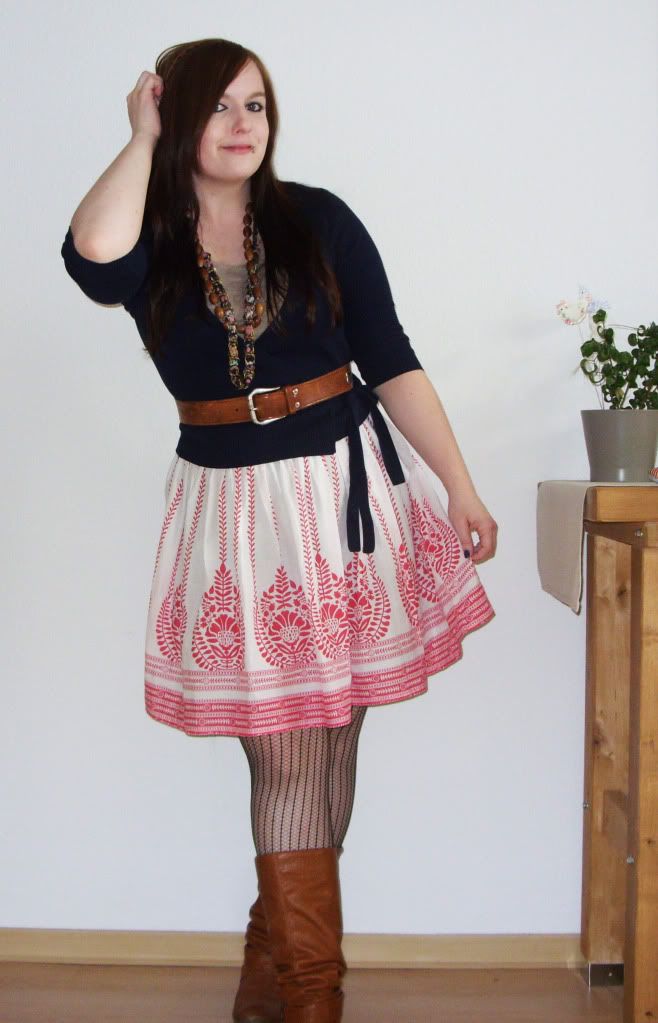 Hi guys!

The oaks are blooming right in front of our living room and bedroom windows and my allergy is getting worse and worse, isn't it nice? I really like spring and I can also handle all the rainy days we have here in Germany (it's been the coldest May since... well, I don't know, it's cold), BUT I'm really annoyed by the oaks. Sometimes my eyes itch so bad that I want to scratch them out and then they look red, so I put eye make up on because I know I won't scratch and smudge the black across my face in public. Other way round irritated eyes don't like eyeliner very much, so it's a vicious circle.
I have these pills against the symptoms, but I think they put tranquilizer in them cause I feel so totally exhausted when I take them...


skirt: only via ebay, shirt: h&m, wrap cardi: hallhuber, belt: vintage,
tights & necklace: accessorize, boots: bullboxer, alice band: six



Anyway, enough complaining for today. The outfit is another attempt on putting together a nice look with wellknown pieces. I have some more new clothes up my sleeve but due to the allergy issue and preparations for presentations and all, I was not in the mood to style them properly. They are pretty, so they deserve to be styled with love soon :) Furthermore there's another huge fleamarket on Saturday where I might find some more accessories. I realized that I don't own enough non-knit scarves for spring and I also need more belts, plus I'm still looking for some brown ankle boots or brogues.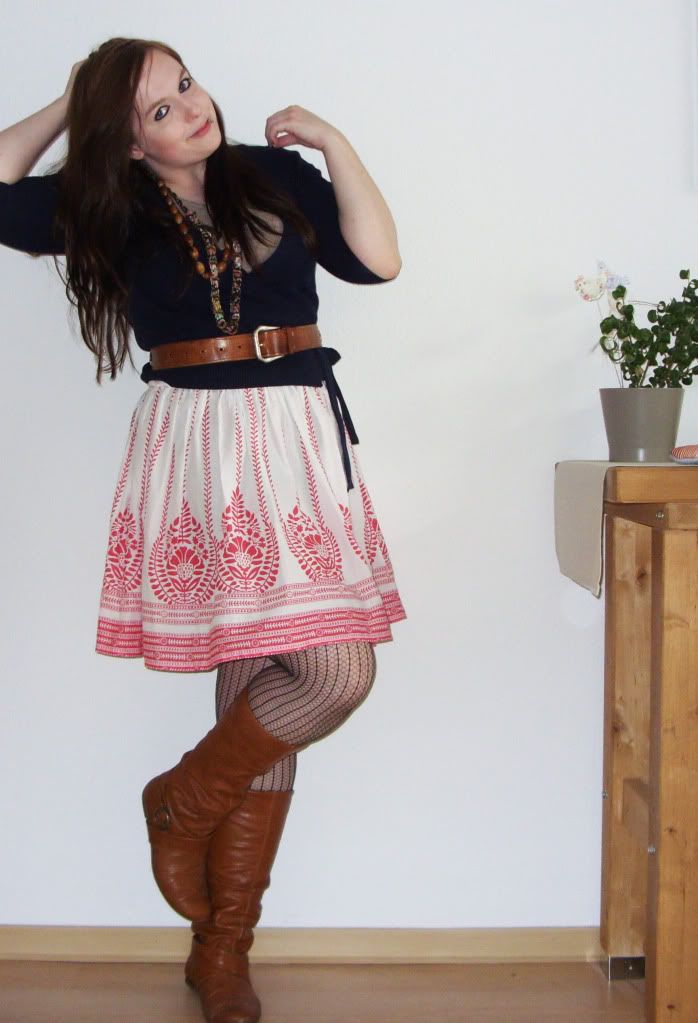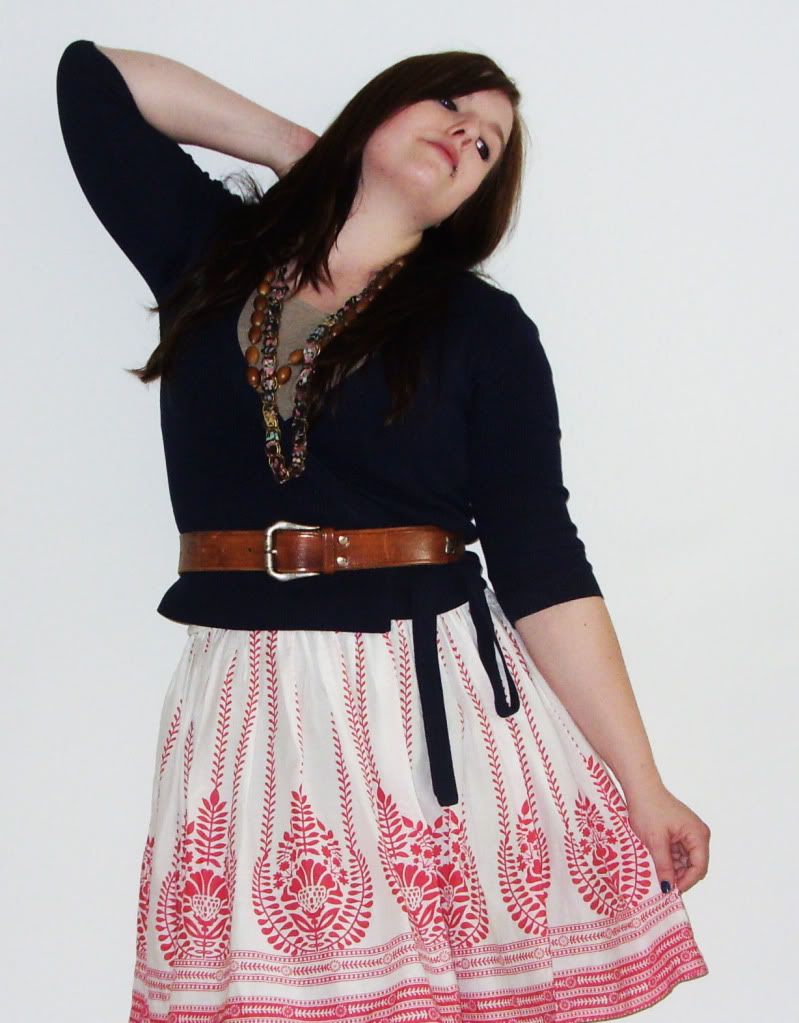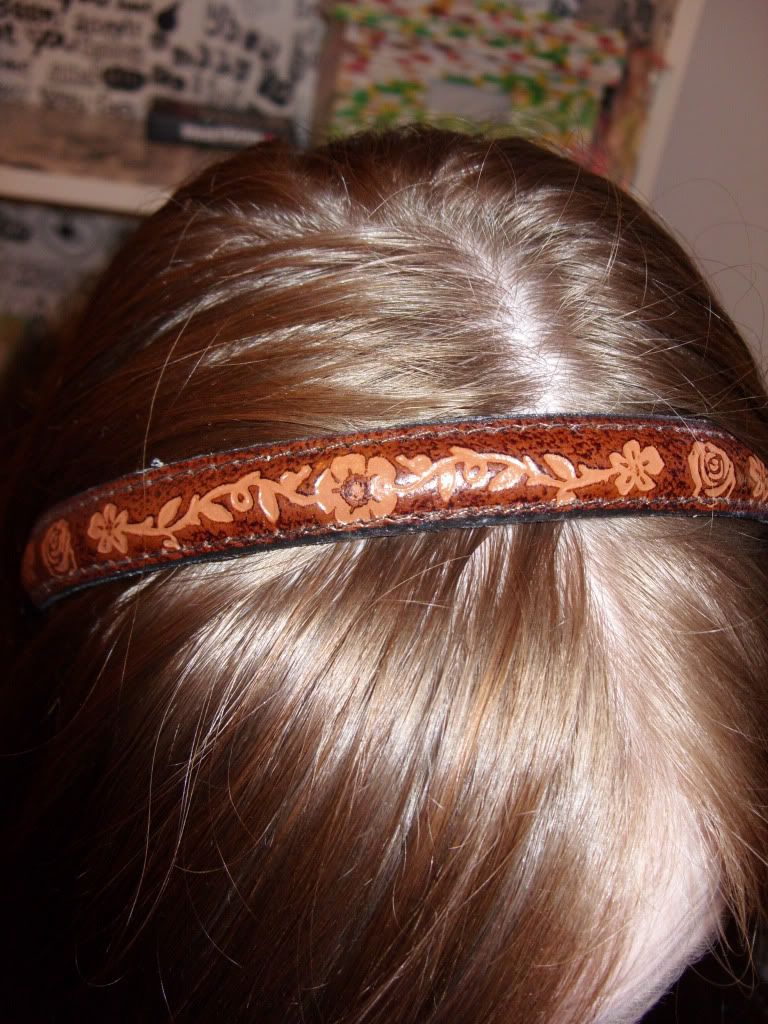 (yikes, I need to dye my roots...)




Okay, now I feel that my eyes don't want to support my passion for blogging any longer. I'm going to put an ice pack on them and relax on the sofa.

Have a nice day! :)




now playing: protest the hero - bloodmeat