Hi guys!

I'm a bit late, but today I want to show you the photos from Saturday night when we had our Mexican food lady's night and housewarming party at a friend's new appartment.
Jasmin's appartment is so cute, the perfect size for one person, a very well-designed flat. What I love most is that she decorated all her rooms with photos of countries she has visited (she's a little globetrotter and loves to travel around).


plaid shirt: miss selfridge, cardi + skirt: h&m, belt: vintage, tights: accessorize, bangles: promod,
shoes + necklace: thrifted


I also loved the little Mexican buffet we had: burritos and fajitas that could be filled with sour cream, rice, chili con carne, salad and/or jalapenos. Yummy! I totally forgot to take photos of the food because I was so occupied with eating it ;)
BUT I took a photo of the delicious homemade dessert, which was a sort of iced cake made of frozen whipped cream and chocolate chips (see photos below).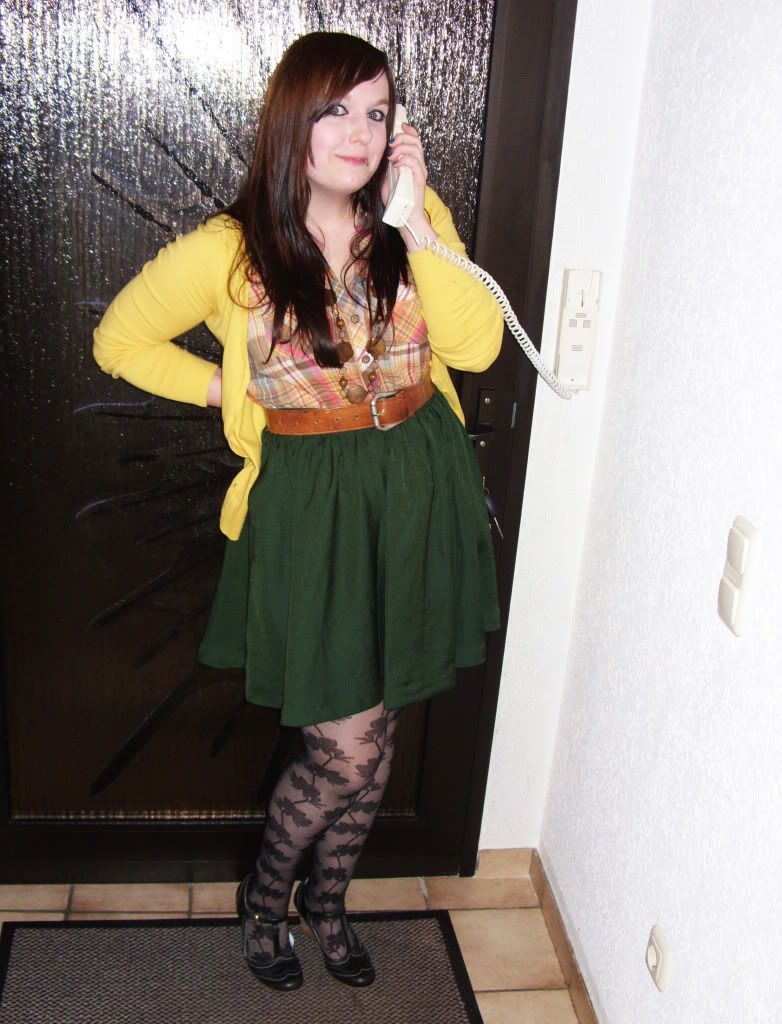 Back home Patrick was so kind to take some outfit shots of me.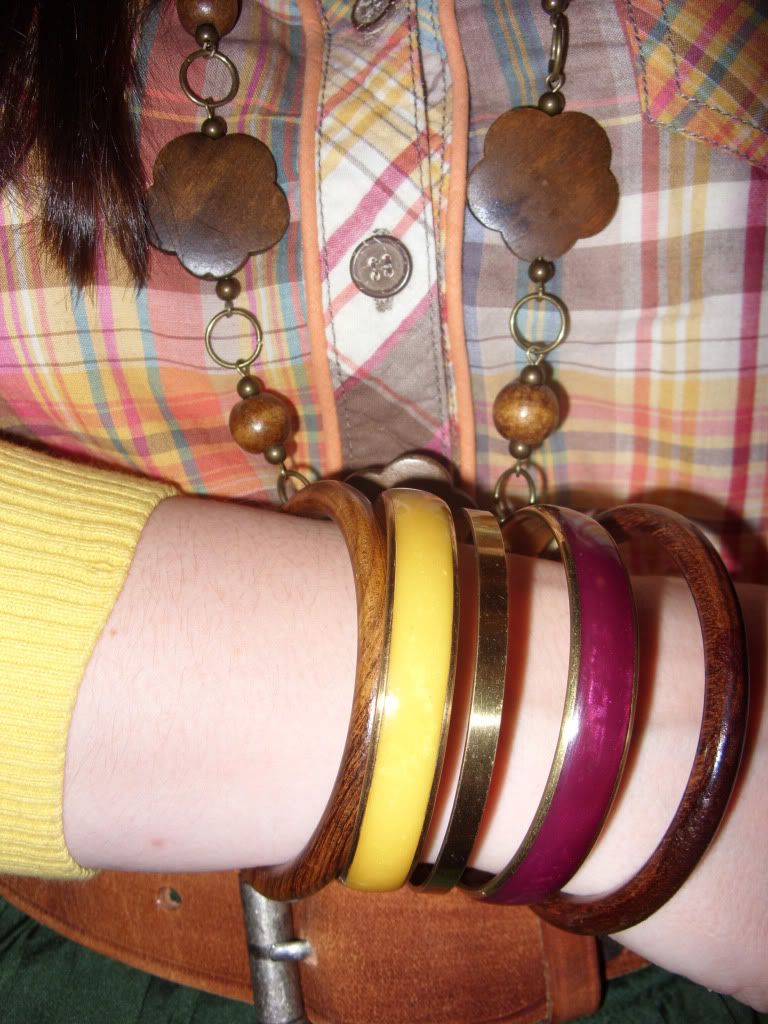 Being a bunch of girls "home alone", the evening ended up in braiding hair, taking silly photos and chatting about all the world and his wife.





Here are some more photos: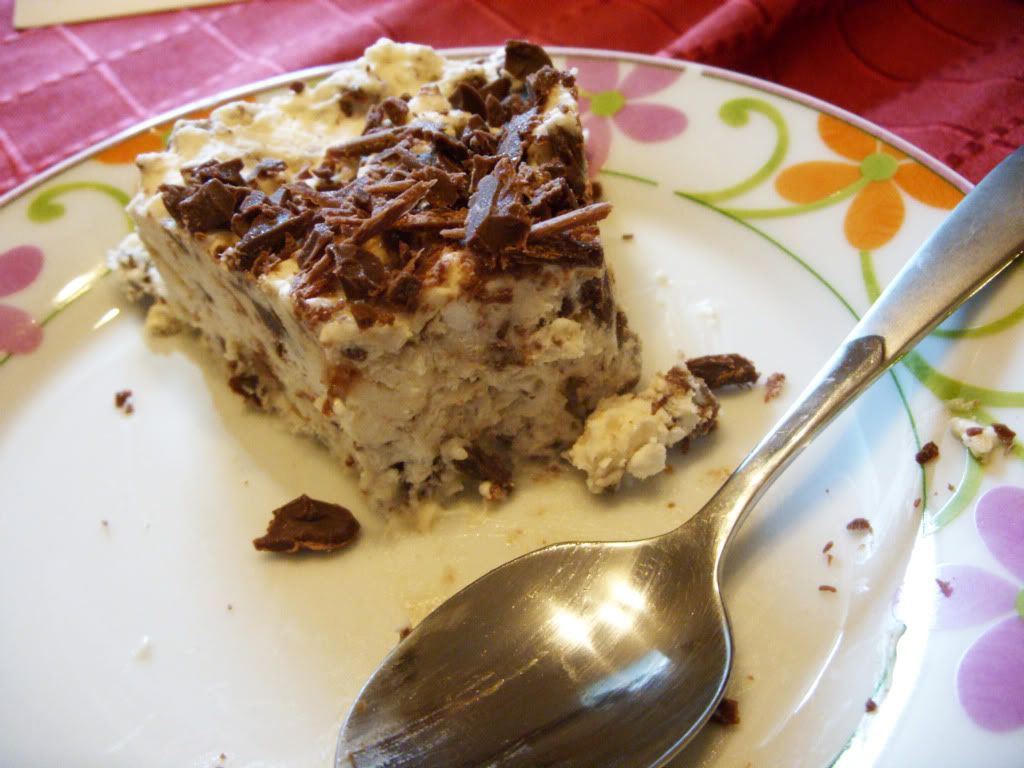 the dessert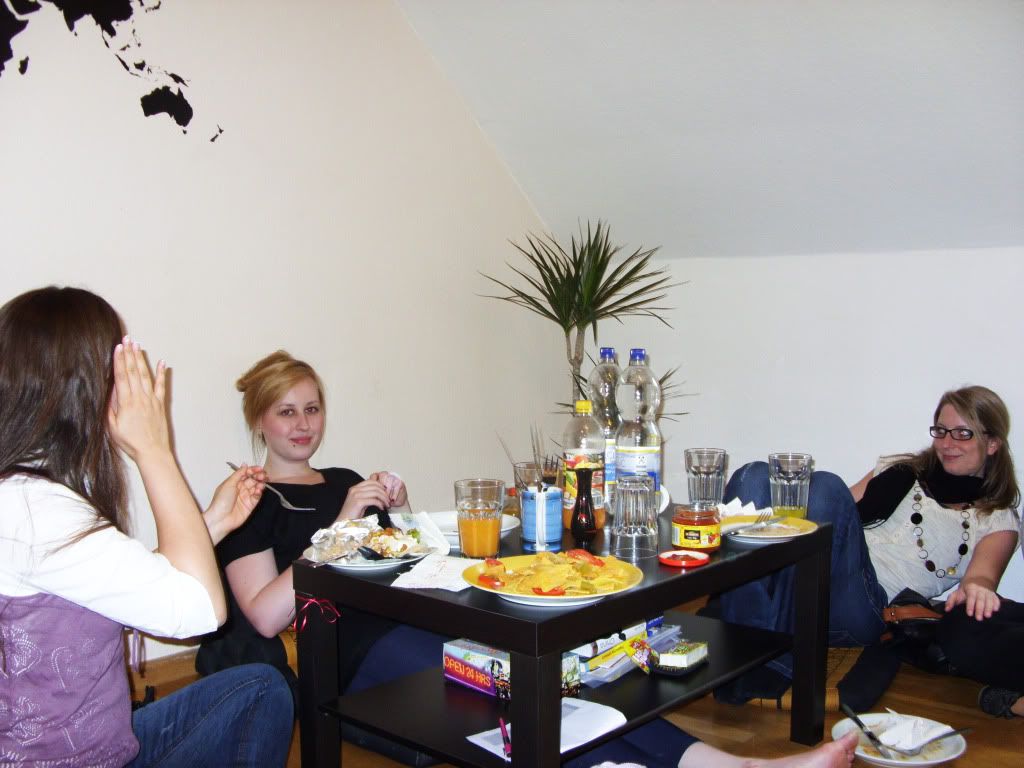 you can see a bit of the food on the table ;)




Julia's braid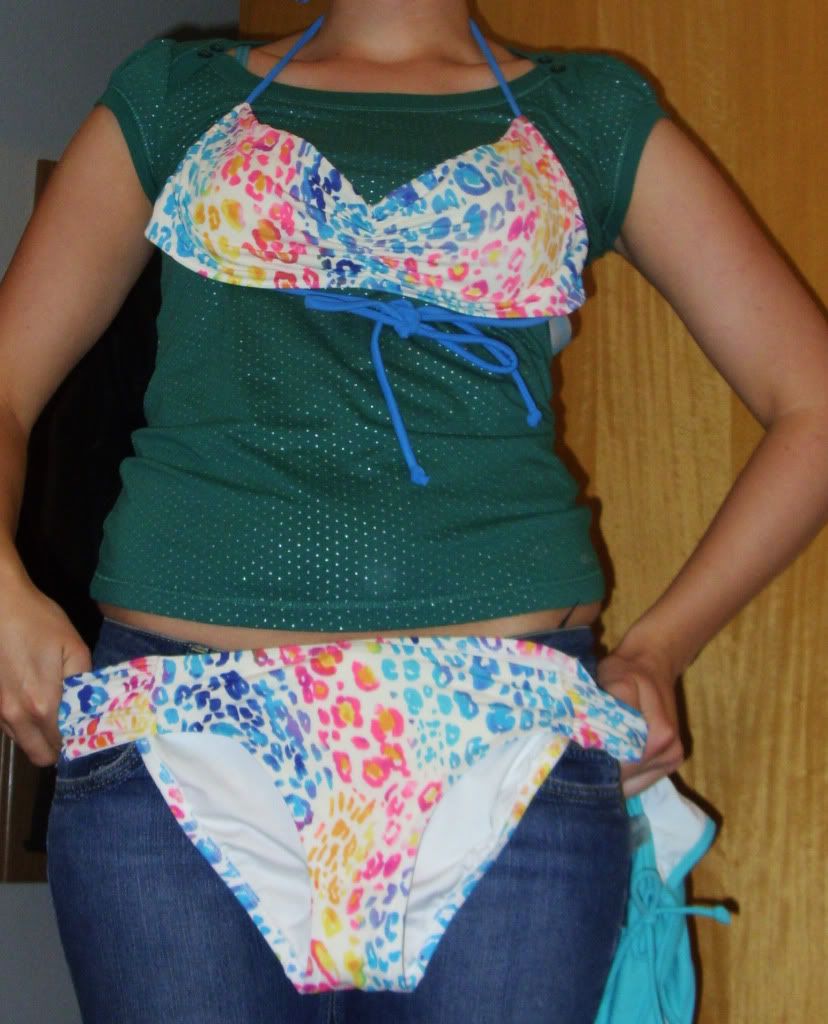 one of Jasmin's souvenirs from Miami is this gorgeous Victoria's Secret bikini
(I want!!)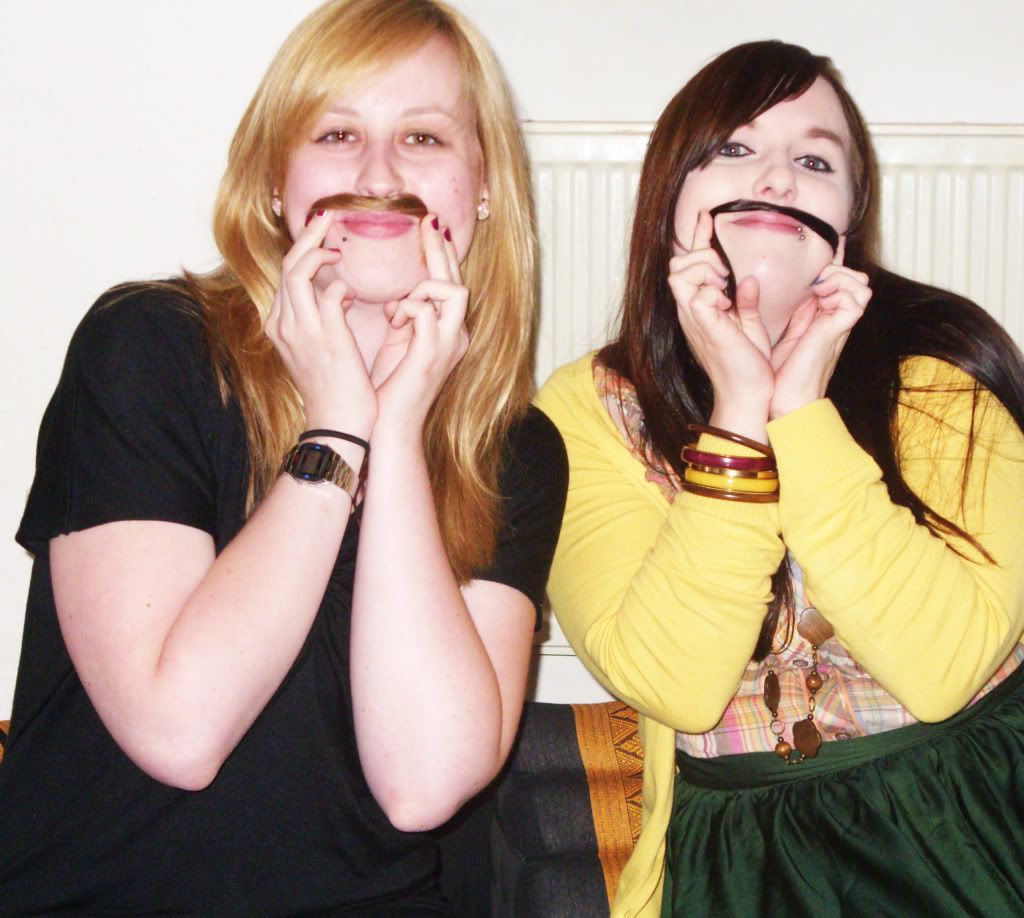 how to become a mustache monster (Farah's mustache looks so real!)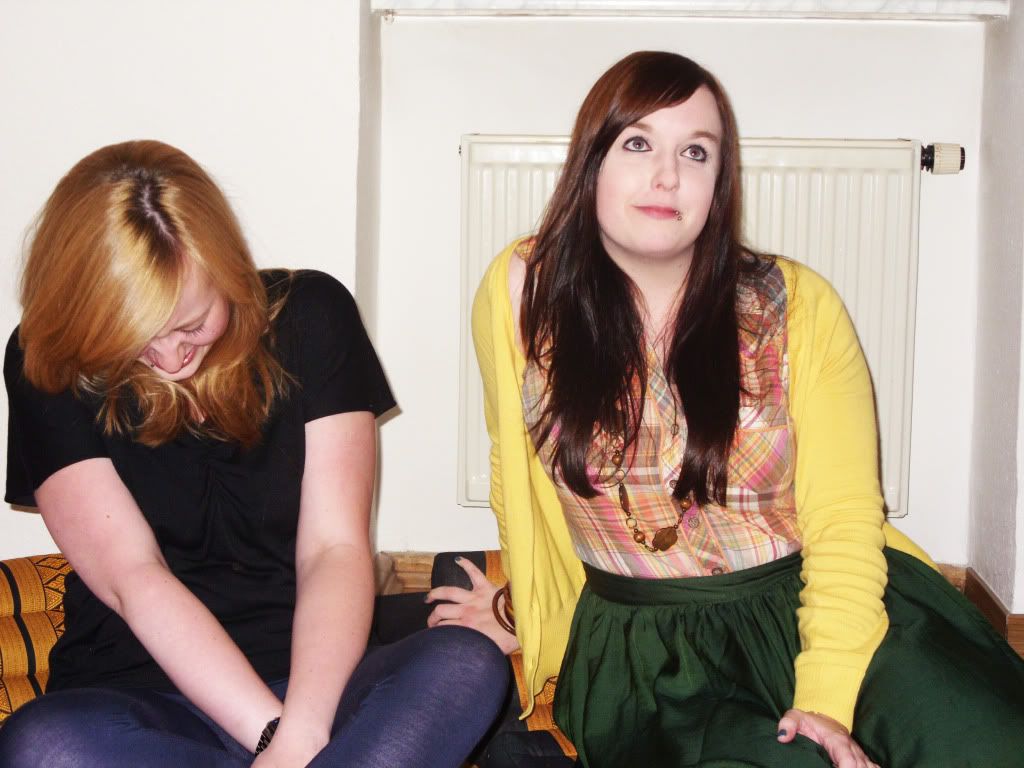 silliness at its best ;)



Hope you enjoyed this (and that my girls don't hate me for showing these photos here).
I hope to see photos of lady's nights on some other blogs from time to time, too ;)

Have a great day!




now playing: 30 seconds to mars - kings and queens