How are you? I hope everyone had an amazing New Year's Eve?!
Again happy new year to all of you!
I had a fun night at a friend's party with Jarryd and some other people. My friend Penny's apartment is by the Rhine so we were able to watch fireworks from there without trees or anything else in the way, it was awesome.

These photos are from last week when I had some time off to spend on having coffee dates and walks around the city with Jarryd. We first went to our favourite coffee shop

Kaffeepiraten

, then grabbed another coffee to go and took a little walk around the

Medienhafen

here in Düsseldorf.
I like it there, it's a really cool place to take photos. Has one of you maybe been there yet? :)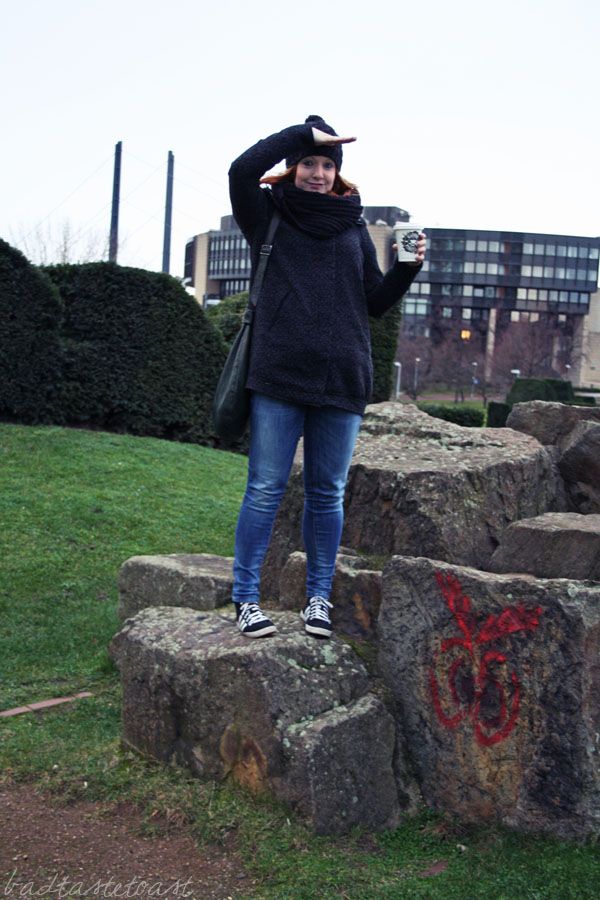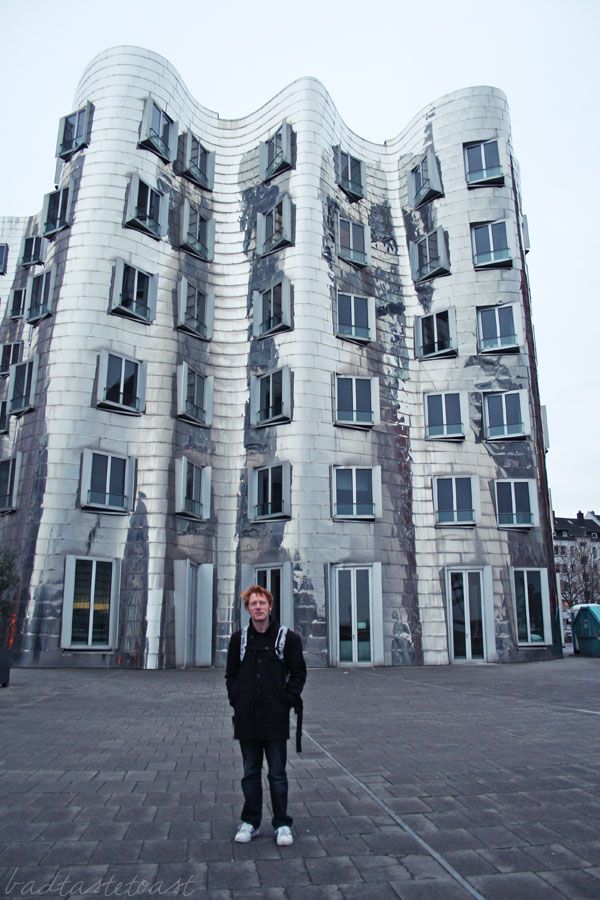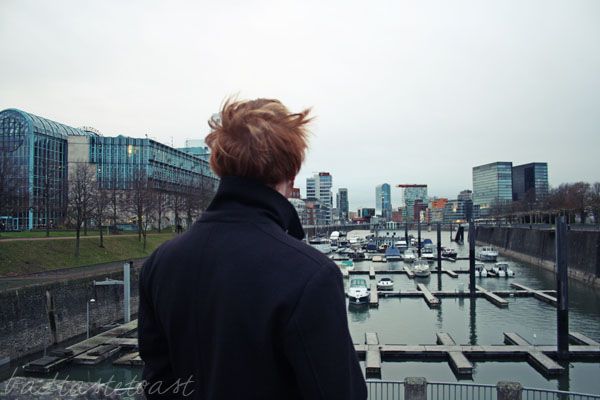 How do you like my new coat? It's on sale for 15 € at H&M at the moment. I fell in love with the abstract leopard print and the comfy fit of the egg-shape cut on the spot, so I really had to take it home with me.
Wishing you a nice weekend lovelies!