I'm slowly getting used to my new bangs and I start playing around with different styles, using hair clips and headbands. I also can't wait to wear knit hats in autumn, it looks great, I already tried it.
Anyway, this is the dress I

already showed you

a few days ago, it's one of my swapping trophies - I love the colourful plaid and the versatile fit. I can either wear it as a breezy a-line dress or as a kind of empire frock with a waist belt. Or I could also try knotting it to achieve a kind of balloon shape maybe?
I did the laundry on Sunday and just had to wear it as soon as possible, so I put together this look for the office yesterday (and I wore it again today). It's funny how this look reminds me of my kindergarten time - I know I used to have a "Playmobil bob" hairstyle and I also recall an image of me wearing a colourful a-line dress as a child as well. But maybe it's just my imagination running riot?
And the birdcage necklace - I haven't worn it in months. I always forget that I have it and I'm always happy when I rediscover it in the depths of my jewelry drawer.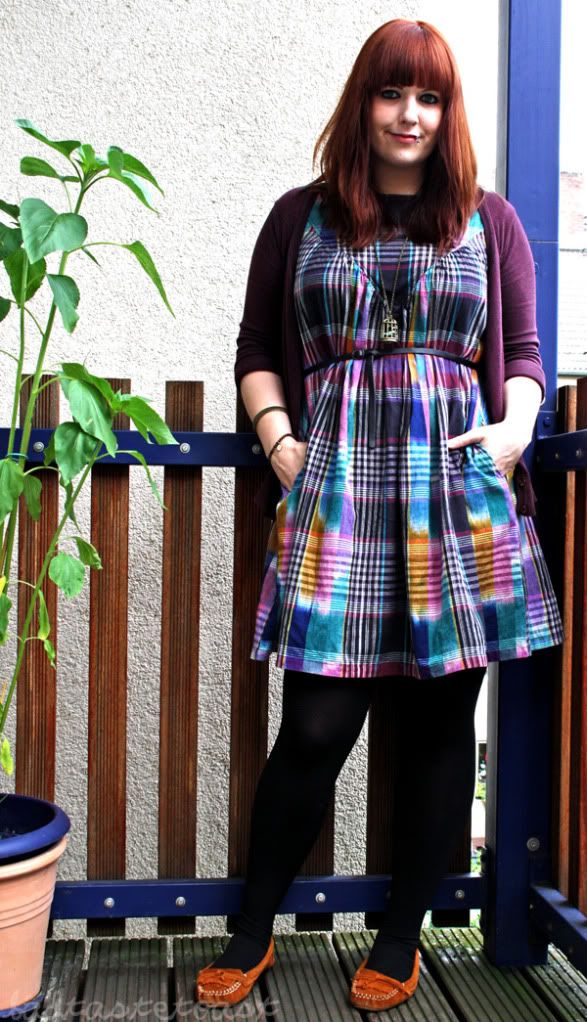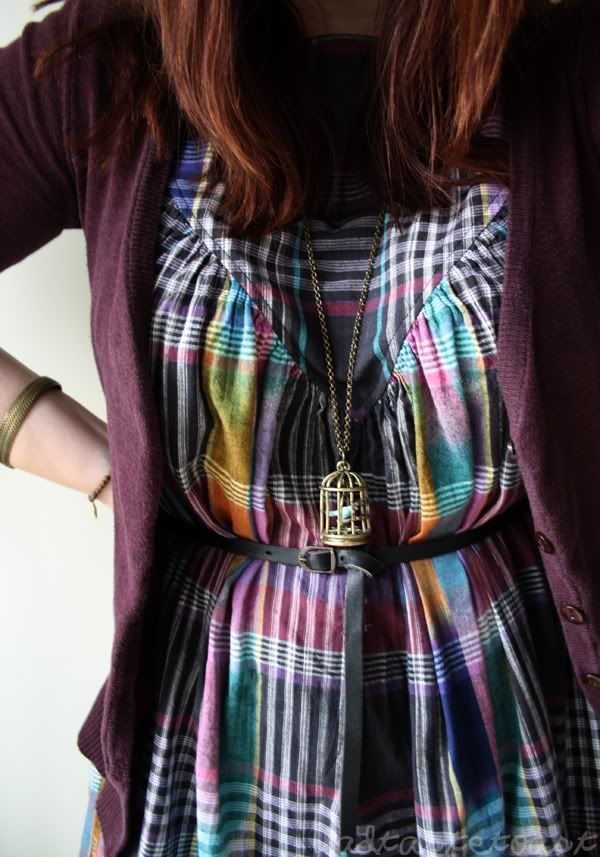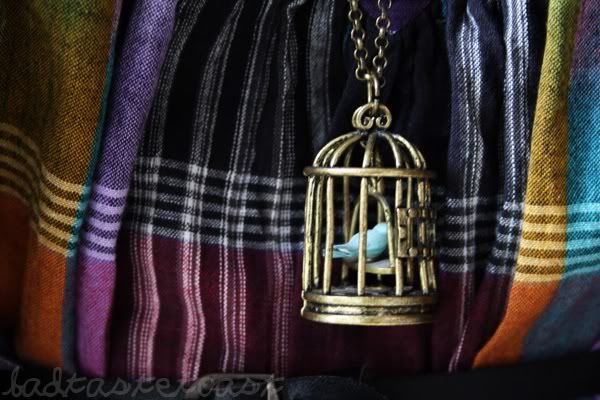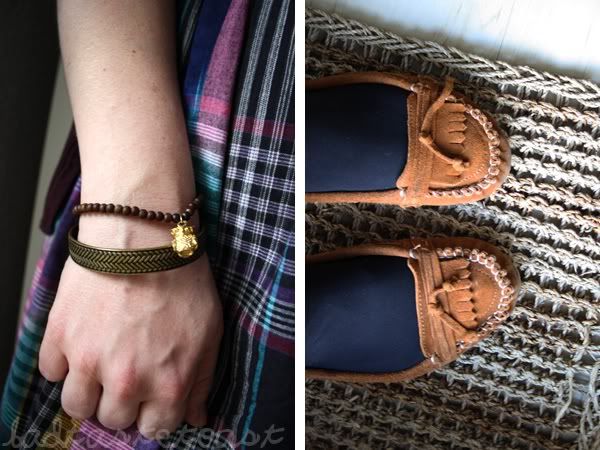 Apart from my ramblings about the outfit and hair I have nothing more to write about today, life's pretty boring: I work, I procrastinate writing two philosophy essays, I read "

Mona in the promised land

" for my Anglistics seminar, I wait for the semester break. That's all, hope I'll have something more interesting to tell you next time.
Oh and I applied for some job offers to get a second student job for the semester break. Wish me luck!
Have a nice day! :)