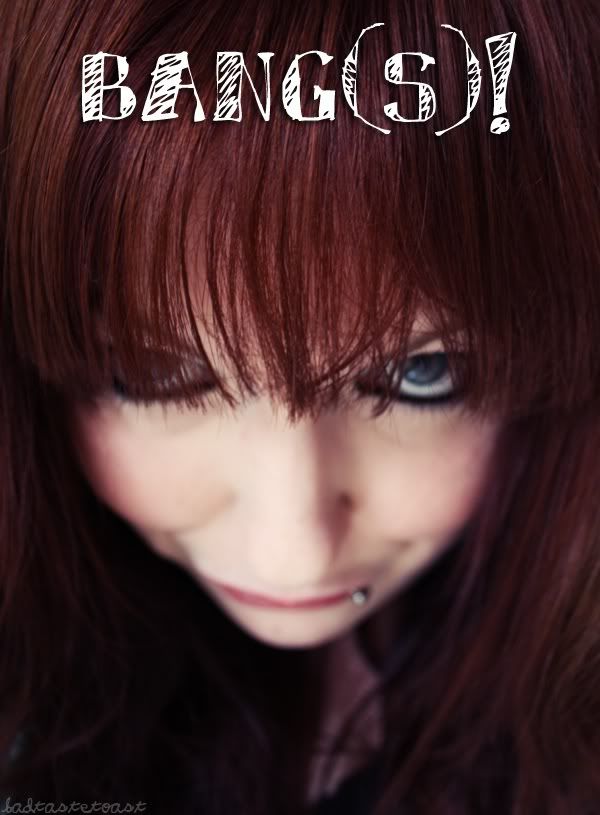 Tadaaaaa, surprise surprise: I have bangs now.
After a little dyeing mishap I decided to go to the hairdresser and was eager to follow the stylist's advice and go from brown to something more red. He called it copper, however I don't think the result is a copper tone. But nevertheless I really love it. He told me that reddish colours are perfect for blue-eyed people because the contrast makes the eyes shine more (before I only went to discounter hairdressers where the a stylists never told me such things).
I also needed a trim and had been thinking back and forth about getting bangs or not for several months anyway, so when I had the cut consultancy I thought: "You're already here, so why not?".
I actually wanted a bit more of a "side bangs" version like
this here
, but once again I let the stylist talk me round to going for the full bangs version. He gave me a very good consultancy and told me it would certainly suit me, so I gave him the green light and this is the result.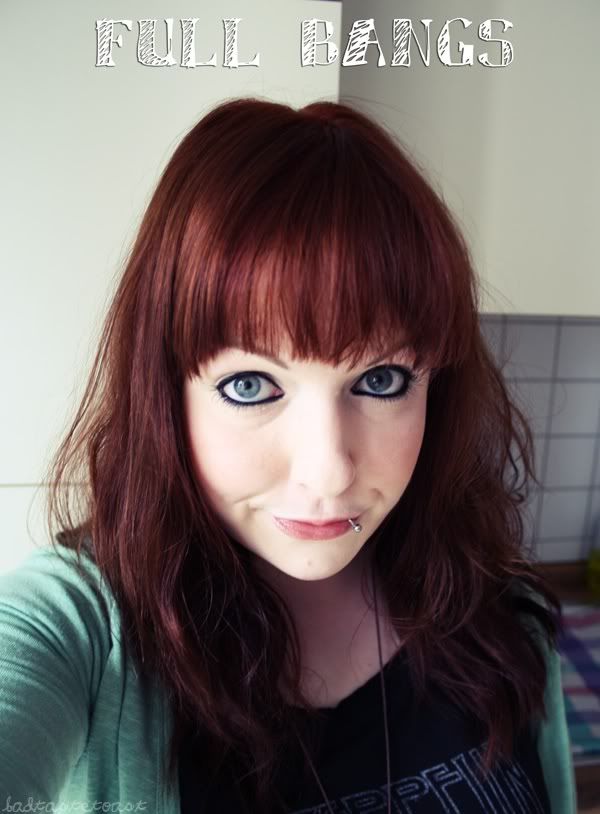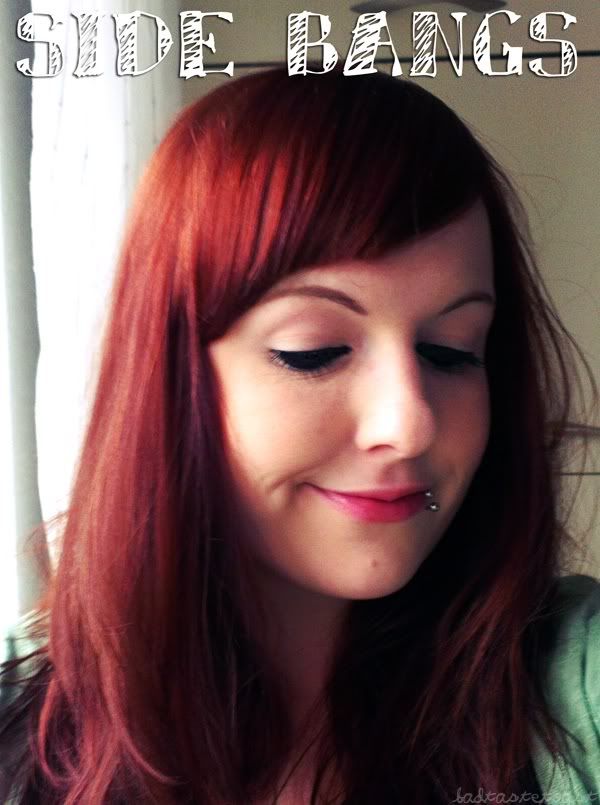 I'm very very happy with how the colour turned out - it's really flattering for le teint, no? I'm not really sure about the bangs yet though. It's still so odd when I look into the mirror and, as I wanted rather longer side bangs, I still have something different in mind. But of course I'm not completely unhappy with the new style, I think I'll just have to get used to it and try out different looks.
I already found out that if all the hair on the forehead feels like too much for me, I can style them a bit to the side (like in the pic above) and once they have grown a bit more again, I'll be able to switch to real side bangs.
Oh and here is a little blooper thingy from when I tried to play the bangs to the gallery in the photos yesterday. I had to think of horror movies immediately and the compare to The Grudge made me laugh so hard! I hope it doesn't give you the creeps too much. ;)
Have a nice day everyone!
Oh and I'm on Pinterest now -
follow me
and I'll follow back!