Sorry for the mini hiatus, but since I came back home from Ireland there were so many things that had to be done, hence I had to neglect the blog a little. Now everything's in its normal order again and I'm already missing the beautiful Kerry landscape...
So to complete my Ireland vacation report I'll post two more posts after this one here and can hopefully go back to my normal blogging routine afterwards.
A really old stone fort, the sign aid it's "one of the largest and finest stone forts in Ireland", probably built in the early centuries AD before Christianity came to Ireland. It's surrounded by a beautiful hilly landscape and green fields with sheep grazing on them.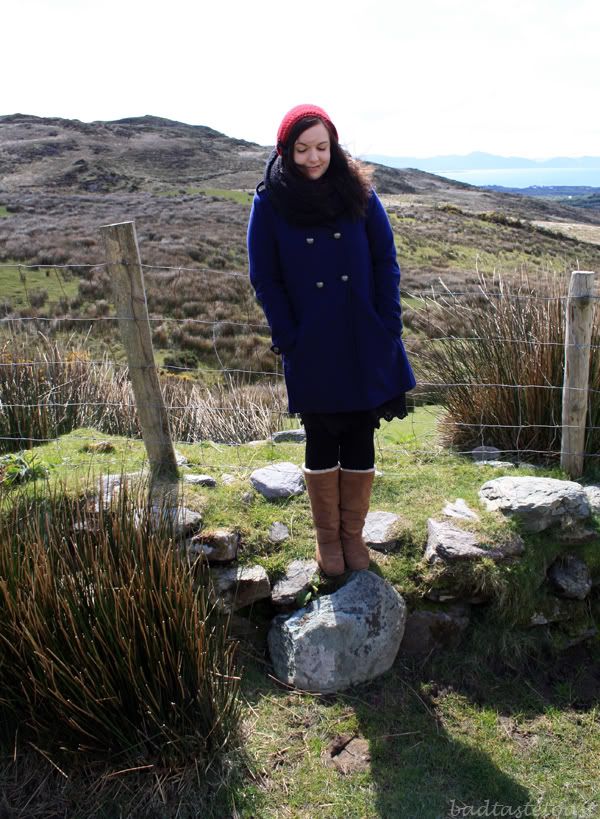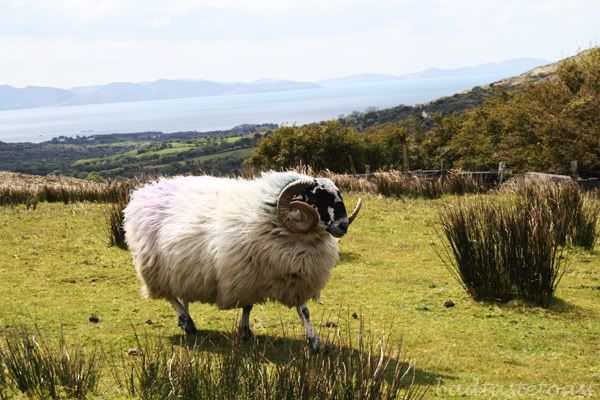 Moll's Gap and Ladies View
Moll's Gap is a pass on the so-called Ring of Kerry route that offers stunning views all along the way. Ladies View is a lookout point in the Killarney National Park from where you can overlook the Upper Lake.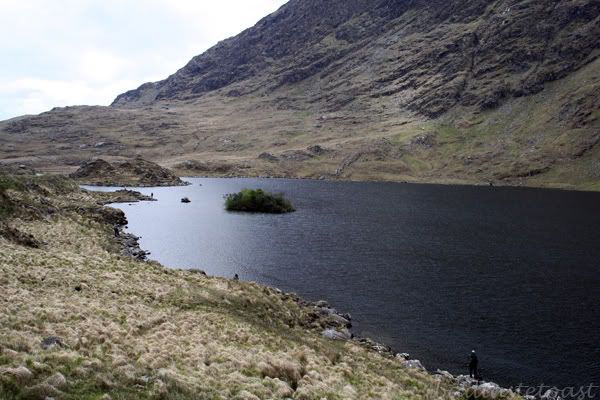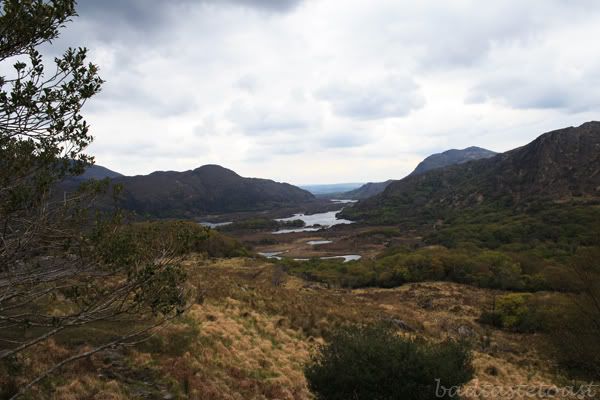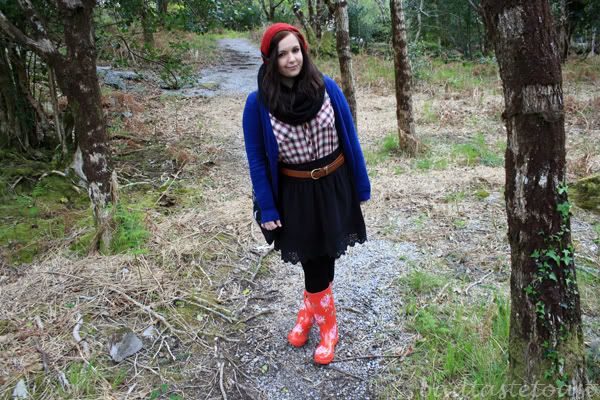 Muckross House and Torc Waterfall
Muckross House and gardens are located in the Killarney National Park as well, it was the residence of the Herbert family (an artist family) throughout the 18th century.
The beautiful Torc Waterfall is only a few hundred metres away from the house, located at the base of Torc Mountain. We made a carriage ride there and back, it was amazing!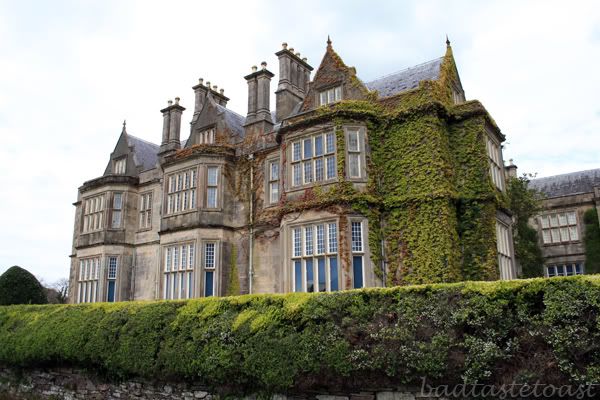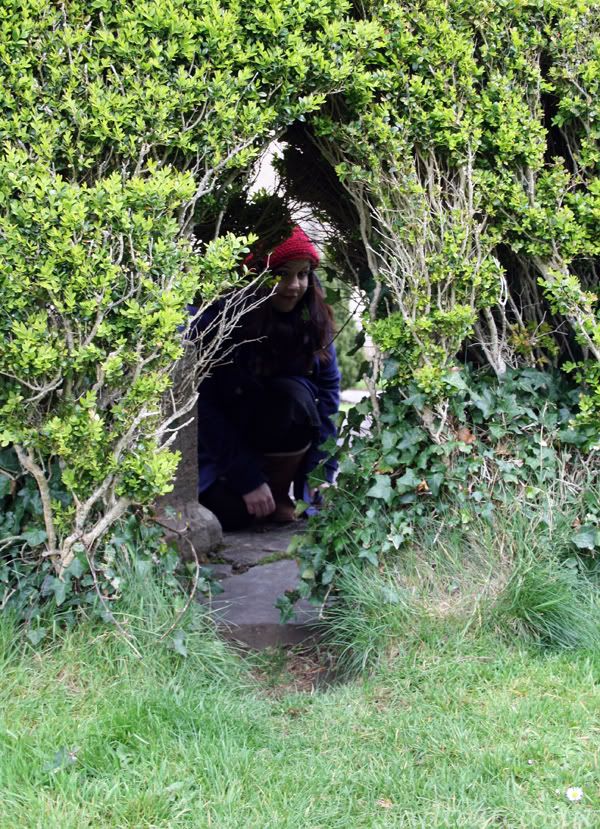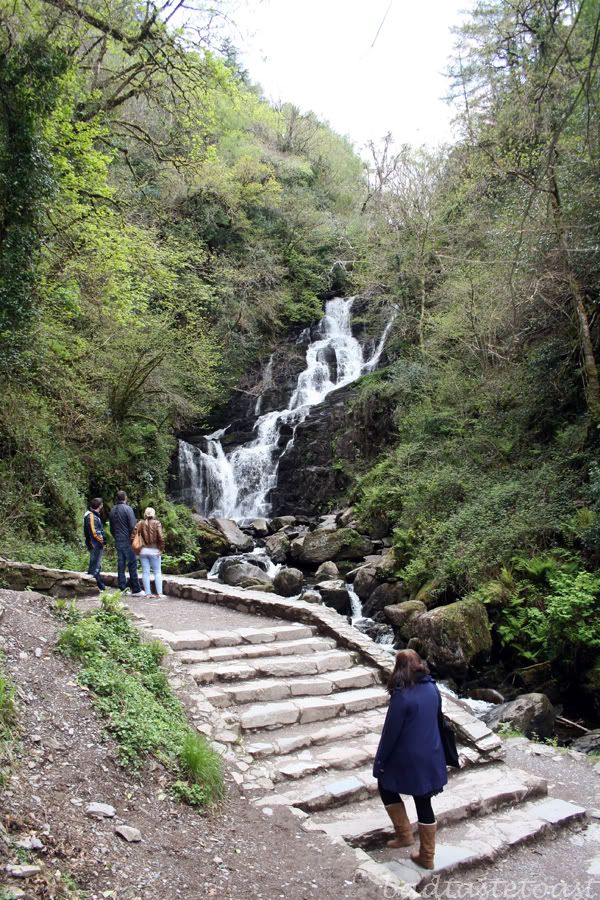 Oooh how I miss the landscape! :)
On the one hand I'm glad to be back home in the city, but on the other hand in the countryside the landscape is much more beautiful, the air is fresher and the milk and bread tasted more natural. Ah precious holiday memories... ;)