I'm sorry it was so quiet around the blog lately, that wasn't intended - but somehow time flew by and I didn't notice that I was neglecting the blog. I'll be back with outfits soon.
For now I can only offer a super-yummy and simple recipe, how about that huh?
I've been trying to eat healthier again lately and because of the current heatwave I'm not in the mood for big meals anyway.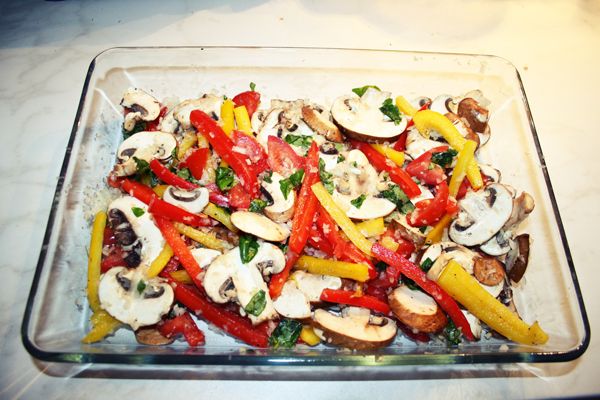 What you have to do:
This recipe is actually pretty easy, you simply throw all your favourite vegetables in a casserole pan (I had mushrooms, peppers and tomatoes). Then you add some diced onions, some fresh garlic and herbs (thyme, rosemary, basil, oregano) and put thin slices of feta on top.
Put it in the pre-heated oven for 20-30 minutes at 180-200 degrees Celsius.
That's it. Enjoy! So delicious! You can also serve bread and dips with it.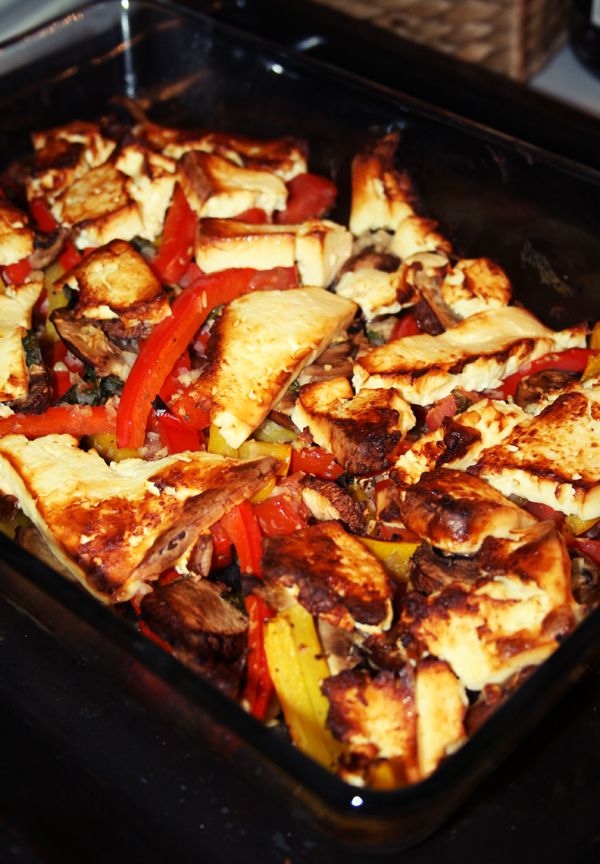 If you have any low fat summer recipes to share please leave me a link in my comment section, I'm always looking for new things to try out!