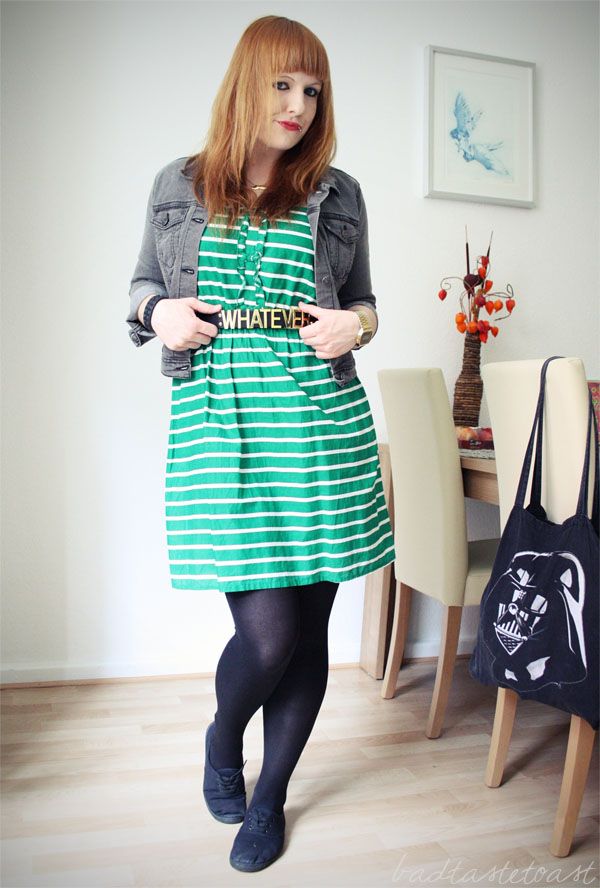 It's Friday again, best day of the week if you ask me! The weather is forecasted to be sunny and there's a bunch of nice plans for the weekend ahead, e.g. pizza and video game night, BBQ with the colleagues, shopping spree with a friend etc.
I love it when there are so many plans because that means I'll be occupied and it won't get boring and I won't hang around at home alone. Tonight there are even too many things I want to do, so I have to decide where to go because I can't split myself in two.
What's ahead for your weekend?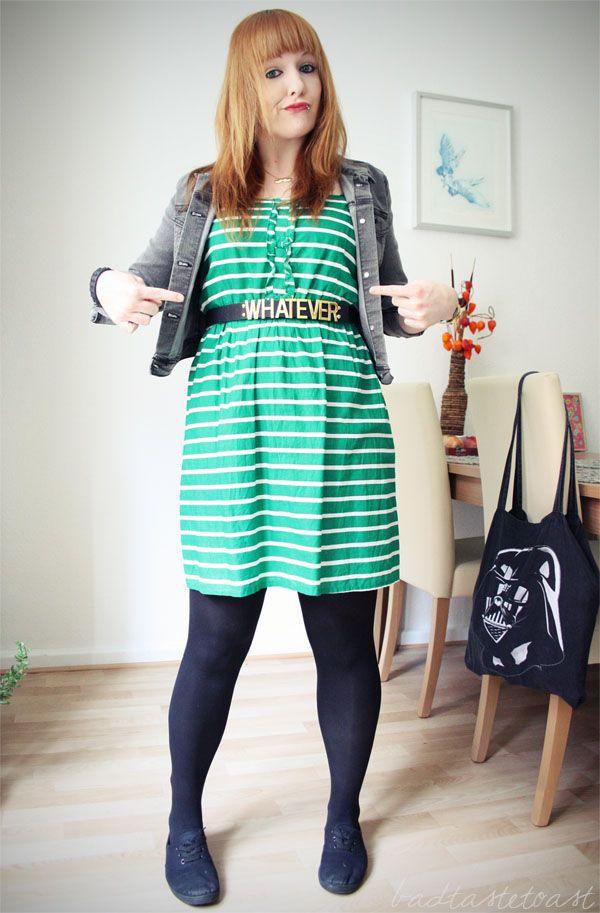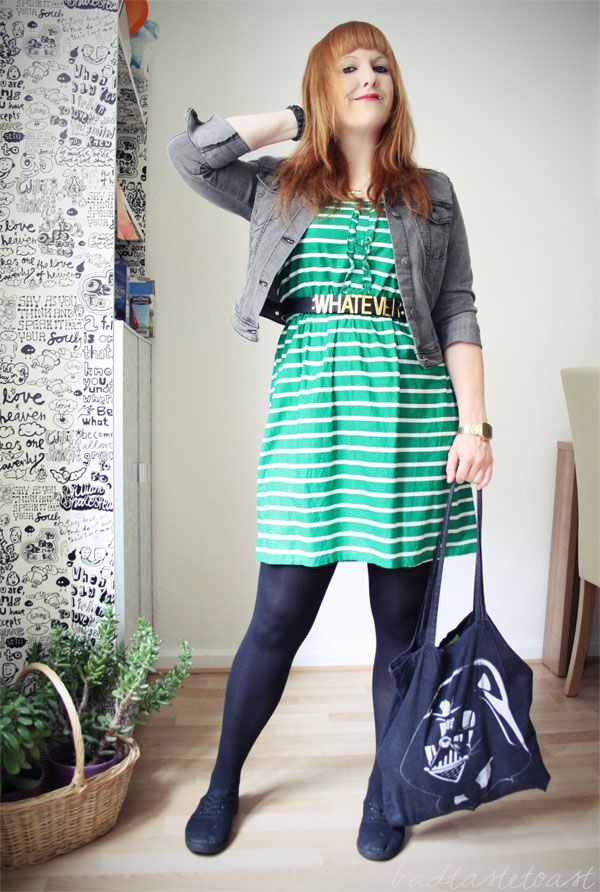 Look at this dress and then guess where I bought it! Okay at Primark. But where?
In Ireland - you could have told from the green! Joking aside.
I really bought this dress over a year ago on my Ireland trip with P and ended up not wearing it because I wasn't sure about what colours to pair with this shade of green. Then I buried it deep in my closet and it was not before last week that it fell into my hands when I was sorting out things.
So here it is now in all its green glory, styled with a denim jacket and one of my new favourite belts! All's well that ends well.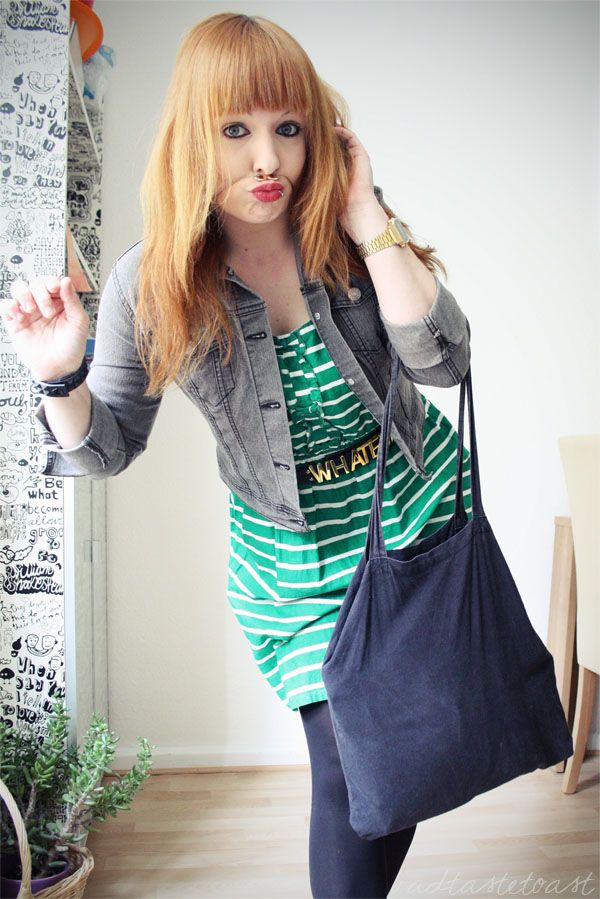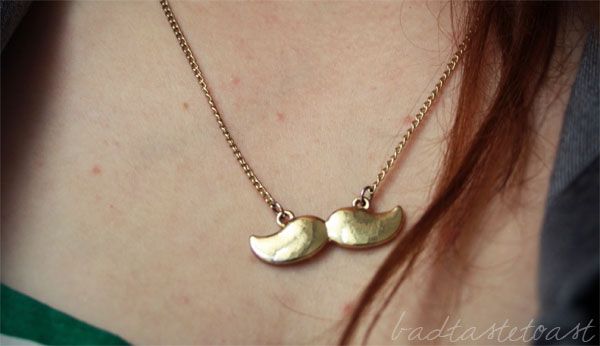 Hope you liked these fun shots of me fooling around with the belt and mustache necklace?
I'm off to make a salad for the BBQ now. Wishing you all a lovely Friday!