Wow over 600 GFC followers, thanks a lot guys!
I can just say it again: welcome new readers and thank you so much for following along and supporting my little personal corner of the internet here!
I put lots of time, effort and heart into the blog to keep it running and it's really amazing to see the outcome.
Yesterday for example I took the tram home, sat down and a girl turned around and said "Hi, I read your blog!"
(If you're reading this: Hello A. it was so nice to meet you!).
This would've never happened to me some years ago, but as my readership has grown I guess that's just how a blogger's life goes right?
You guys don't really know me but you see and read a lot about my life here, hence you have an idea of who I am. I however don't know who you are (except for those who have a blog too), so of course I am curious about my readers. It's so interesting to meet people who read along and to hear what they think about my creative output.
I really enjoyed our nice little tram chat and later on thought that if all my readers are that nice I can be really happy.

As for the outfit: I know colour blocking is an old chestnut round the blogosphere but I think it's still fun so I put together this completely new colour combo which I had never worn before.
I think this nude shirt will become a new favourite in no time because it's so simple, versatile and breezy. It didn't cost me anything but shipping costs because I swapped it with someone via

Kleiderkreisel

(the German equivalent to

Swapstyle

).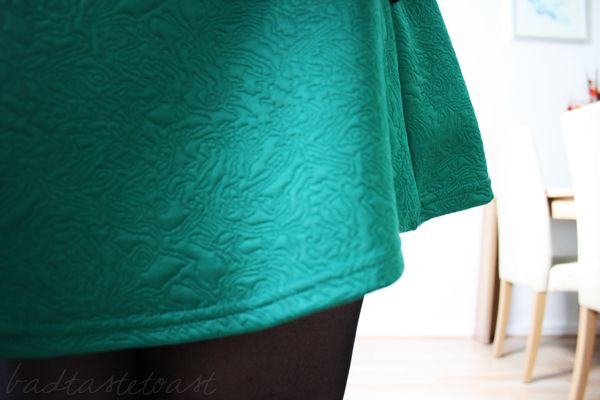 Oh by the way the winners of the Lingering Petrichor Giveaway will be drawn and published on my Facebook timeline tomorrow.