You can't believe how happy I am right now about being able to write this! I had a trojan virus on my computer earlier today - seriously, what asshole nerd hackers create this shit?! I was having a coffe, casually browsing the normal websites I visit and suddenly everything goes white and I have a screen telling me the Federal Criminal Agency has blocked my computer for investigation and I would have to pay 100$ to unlock everything again. Are they kidding me?? The official real BKA (that's how the Agency is called in Germany) would a) not want to be paid in Dollars but in Euro and b) they would send me a letter or send agents to my place. So WTF??
The sad thing is that many people believe this crap and pay 100$ to whoever created this virus. How mean!
I'm so glad I was able to do some troubleshooting with Patrick on the phone and delete all the crappy trojan virus stuff with his instructions. I'm very lucky to have an IT technician boyfriend.
♥ jacket: new yorker ♥ sweater: forever 21 ♥ skirt: vero moda (via kleiderkreisel) ♥ belt, tights + shoes: primark ♥ hair bow: h&m ♥ necklace: six ♥ ring: ebay ♥
Okay, enough getting worked up about this virus (however I'm still annoyed!)...
This is a nice little ensemble that I wore to the office last week. It features my new floral skirt, which actually is not new but second hand and swapped via Kleiderkreisel. I love this website so much! I was able to swap so many things in the last two weeks, it's so cool that you get new pieces without spending money! And I also sold a few items too to supplement my bank account. I'll show you some of the swapped items in a special post soon.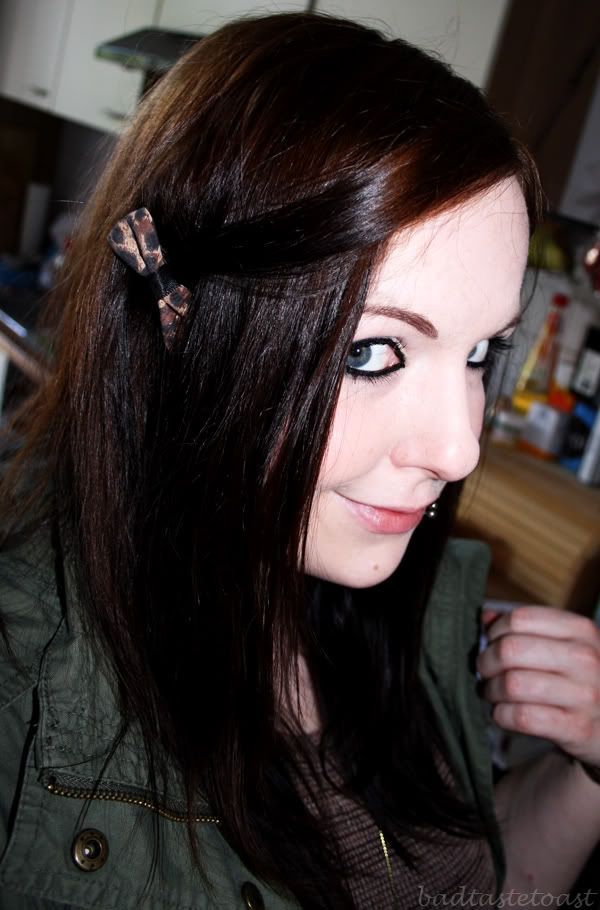 Alright, that's it for today. Now I'll catch up on all the internet stuff I wasn't able to do earlier because of the virus. I'm keeping my fingers crossed that doesn't happen again! You evil hackers out there suck!