Hi guys!

I hope you had a great weekend!
As I told you about my plans on Friday I already knew mine would be fantastic - and it has been so far!

Yesterday I got up early because I wanted to finish the update of my vintage shop while having breakfast. I love to get up early at the weekend, I love this feeling of a brand-new day and that you have it all for yourself to do this and that and that you can happily tick off all the points on your list in the evening. So point 1, the shop update: ticked off.
Point 2: Although it was the nastiest weather, I went to the to fleamarket.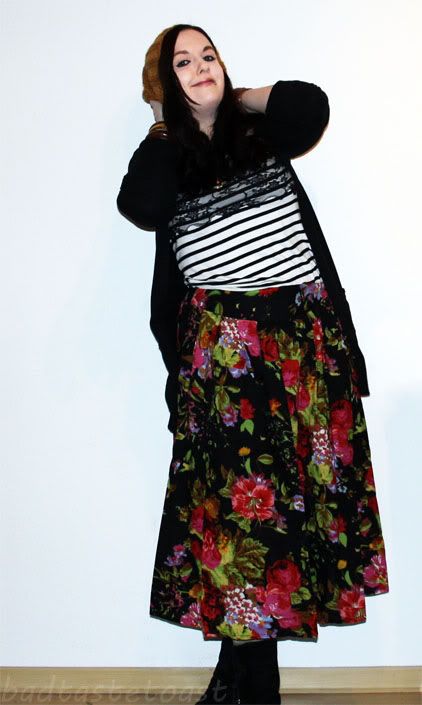 ♥ shirt: promod ♥ skirt & boots: vintage via ebay ♥ cardi & hat: zara ♥ leggings & necklace: h&m ♥ bracelets: mixed brands ♥





It was an indoor fleamarket with only a few stands outside. It takes place every Saturday, which I like better than the classic Sunday markets and you can always be sure to find the most lovely antiques and knick-knack there! Tried and true.
I love to roam row after row and look close at everything so I can find the littlest treasures. There are so many pretty things hidden in antique shelves and lying in vintage baskets and bowls. And I could rummage through all the piles of old books there for hours! I saw an old illustrated book about black and white photography, antique almanacs of classic German poets, ah it was wonderful. And I brought home some nice things :)





The outfit was an experiment: I wanted to try out a maxi skirt look because I love how many bloggers pulled off maxi skirts in their outfits but I wasn't sure if maxi would be flattering for my short legs. Well, this is the longest skirt I own, but it's only ankle-length. Nevertheless it was fun to combine this look because I really had the feeling that I was making a maxi skirt look that is me and not a copy of some styles that would have made me look dressed up.
Can you tell that I've never worn this skirt as an actual skirt before? Funny.


♥ necklace: h&m
♥ fake leather bracelet: six
♥ bangles: promod
♥ charm bracelet: gift from stylight
♥
Alright, back to the fleamarket. I took some photos with my mobile phone to give you an impression of this lovely indoors time travel:
I ♥ old rocking horses!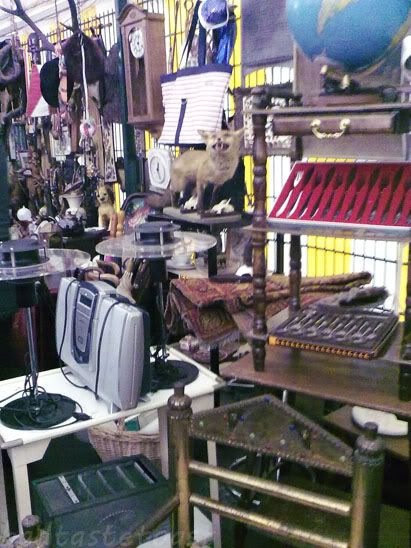 Tons of knick-knack!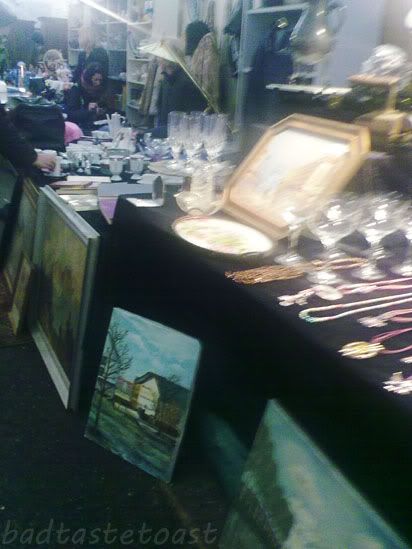 Look at the lovely painting!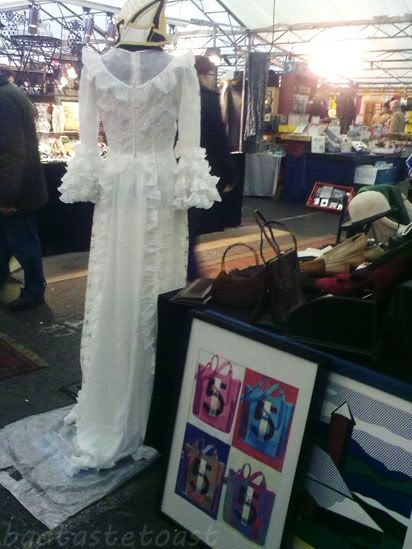 I ♥ this wedding dress, so romantic!
And last but not least I want to show you what I brought home of course :)
Here are the finds: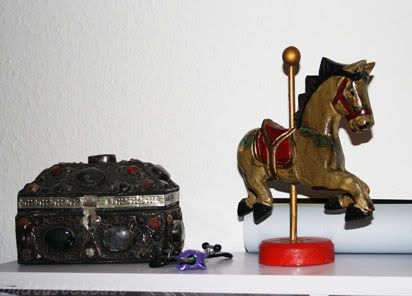 carousel horse figurine 1€! Bargain much?!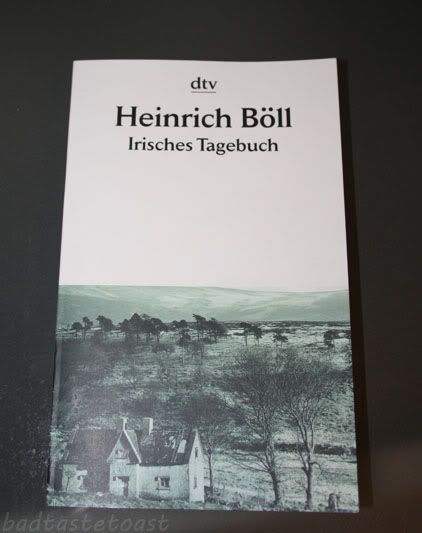 "Irisches Tagebuch" (Irish Diary) by Heinrich Böll, 1,50€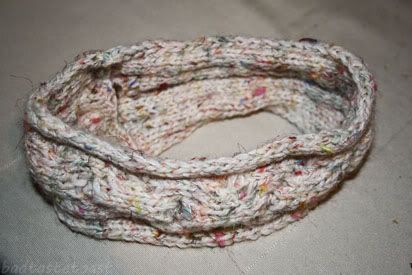 cozy hand-knitted headband, 2€
That was Saturday.
Today I didn't do much so far. I tried a new recipe for strawberry tiramisu and now I'm waiting for it to cool down in the fridge. Hm I can't wait to taste it :)
Tonight I want to go to the cinema and watch Black Swan. Have you already seen it? I heard it's great.
Have a wonderful Sunday guys!
now playing:
the wombats - moving to new york