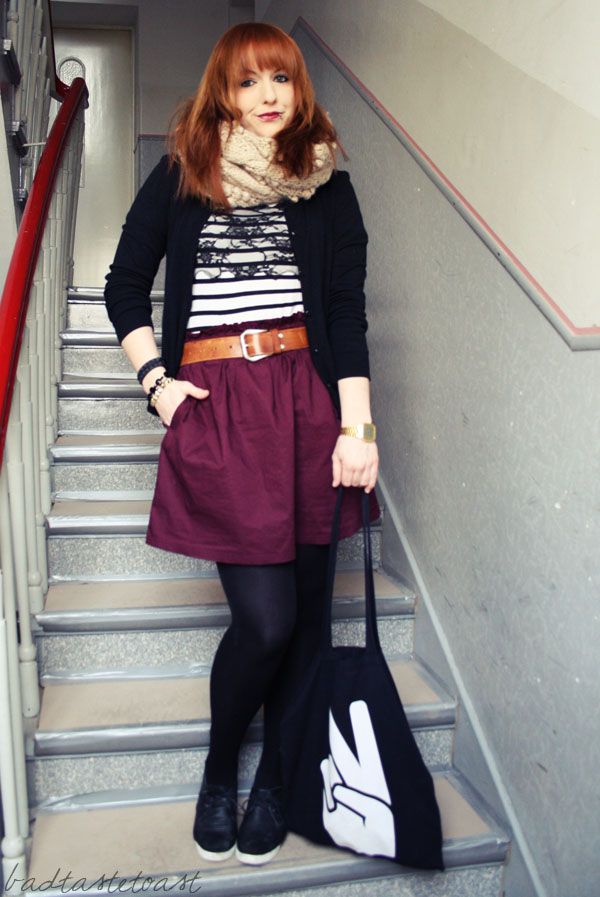 No I'm not dead, but I have to apologize for not managing to post more than once a week. I'm sorry, but it's been crazily busy at both of my jobs and in addition to the stress I've also been struggling with an on-and-off cold and swollen tonsils since last week. It's a war, I'm seriously starting to believe that my body is working against me. Feeling good, feeling ill again, feeling good the next day, dang...
Anyway, I couldn't afford calling in sick at work so I pulled through last week, hence the blog neglection.
So finally here I am again with a new outfit post! The temperatures still don't want to rise much here, but at least the icy wind has vanished and it's possible to wear skirts without freezing off your private parts. At least that's something right?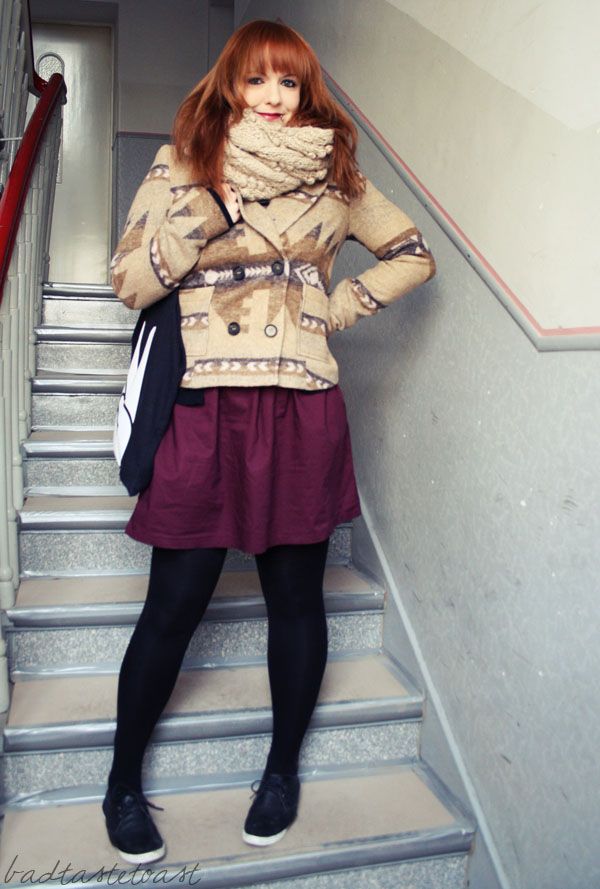 I totally wanted to wear my new skirt because I adore the colour so much! So off I went with it today - and do you know these days when you're wearing a piece for the first time in daily life and notice that there's something just not right about it? Well, this skirt, my dear readers, is an asshole! As long as you stand still it will look super pretty with its flared shape and drapery in the front and all, but once you start walking, oh boy... In the back it will stick to your butt like glue and in the front it will crinkle and roll its seam inside and crawl up your thighs in less than a minute!
I kept pulling this stupid thing down each 5 minutes! All day! Damn you H+M!
Seriously people, if you see this skirt in their recent collection, don't throw away 10 € for it...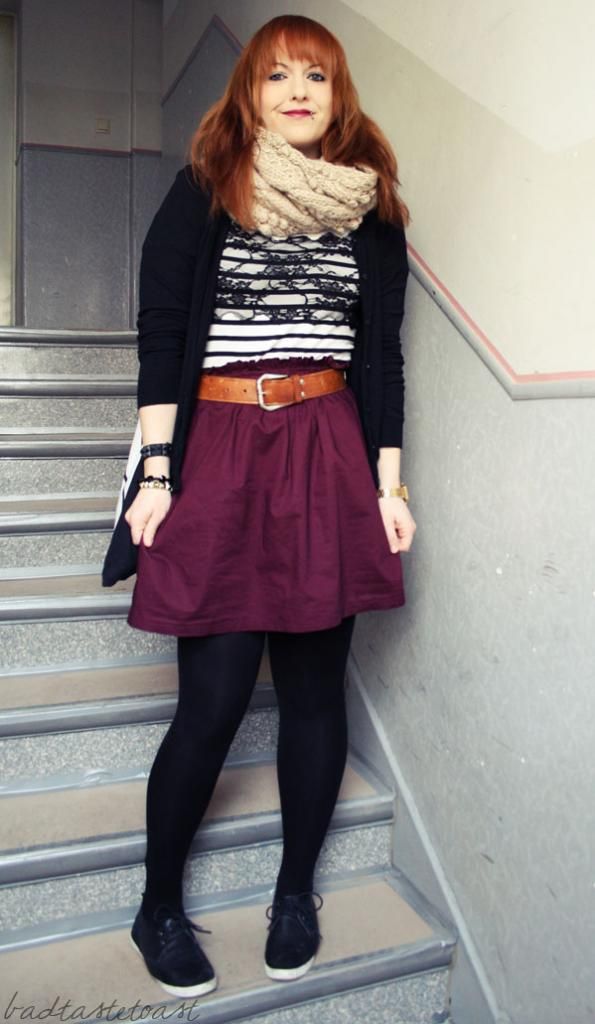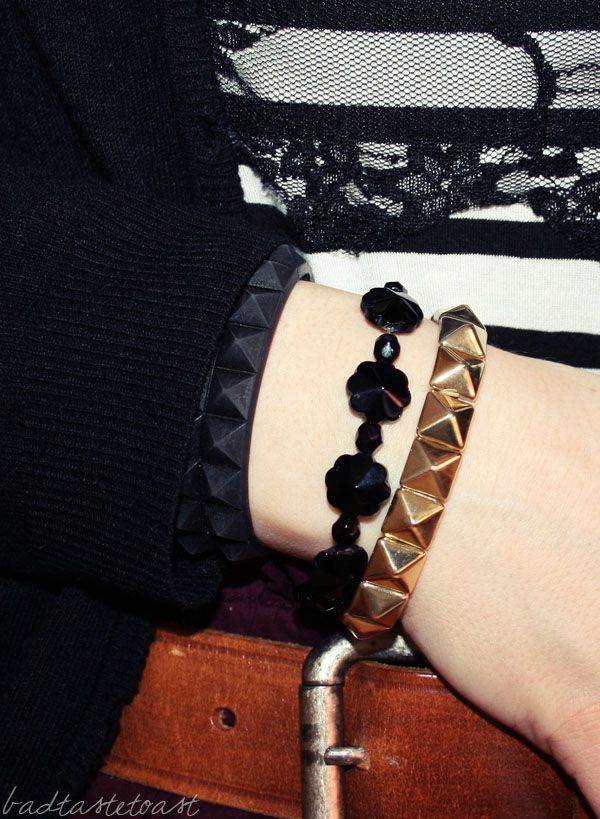 Happy Monday (well, as happy as this day can be)!